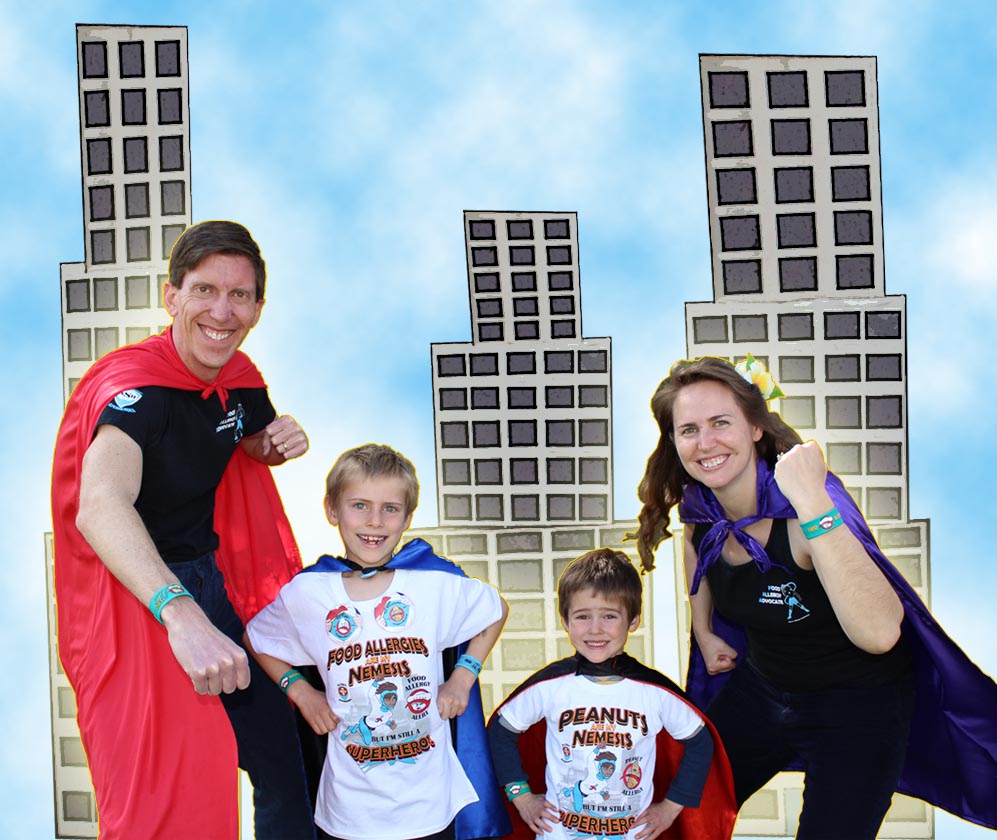 My name is Eileen, and I have food allergies. So do both of my sons.
When my kiddos were diagnosed with food allergies, it wasn't life-altering for me because I'd been living that life for nearly three decades. In fact, I joke-complained that the kids "didn't get the memo that they were supposed to take after their father" and then griped that they couldn't be allergic to the same things as me, because that would make life too convenient. I was a stay-at-home-mom, they were under my care (or that of Hubby, who had been trained by years of being married to me) 99% of the time, and so it was just an extension of the life I'd been living.
Then Zax started preschool.
Talk about a wake-up call.
The cocoon of awareness that I'd built around myself did not extend into the preschool realm (at least, not yet) and hubby and I were both forced to acknowledge how poorly the rest of the world understood food allergies. Thus, we plunged headfirst into the Food Allergy Community and the World of Advocacy, and we haven't looked back.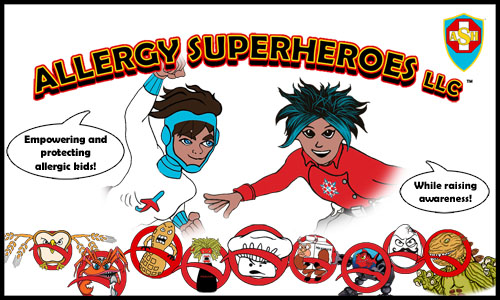 At one point, we recognized the parallels between food allergies and kryptonite, and decided that there was no better analogy for food allergies. Superheroes are big in our house, and even Superheroes have weaknesses, so having a Food Allergy doesn't make our little heroes (or YOURS!) any less Super. Thus, Allergy Superheroes was born!
We've combined our love of superheroes with more than three decades of living with food allergies, and now we're putting that experience to work. We sell Allergy Alert Slap Bracelets, T-shirts, Buttons, Stickers, and more to protect allergic kids, plus fun stuff to help everyone spread awareness, feel happier, and take control of their food allergy life. Our products empower kids and alert caregivers using a fun theme that kids are excited to wear!
But we aren't just about products–we're firmly committed to raising awareness. We offer free downloads of school/medical posters, food allergy information, and fun coloring sheets on our website. We're active members of the online Food Allergy Community, and we do our best to spread information and stop misinformation. We want the non-allergic to understand our difficulties and react with compassion, and we want those with allergies to take their condition seriously.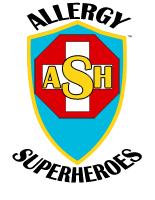 I blog here to share my two-generation perspective, because some things look different when you've been through it yourself. I share lifestyle tips, experiences, news, recipes, and other nuggets, and I try to keep a positive spin on things. After all, I've made it this far, and this is the only life I've ever known. I can state with certainty that it is possible to thrive with food allergies!
Allergy Superheroes: Empowering and Protecting Allergic Kids, While Raising Awareness!