It's time to gear up for Love Remembers Day 2019!
I'm still so honored to have received the Love Remembers Day Trailblazer Advocate Award from Compassion for Anaphylaxis last year! It's so wonderful to hear that my words and activities do have a positive impact on other people's lives.
Love Remembers Day 2019 is coming up. For this, we honor and remember the lives lost to anaphylaxis. Each year, more precious lives are added to this list.
Each year, Compassion for Anaphylaxis recognizes two people/organizations who "have gone above and beyond in the areas of education, outreach and advocacy in the food allergy community." The Advocate Award recognizes an advocate in the community, and the Legacy Award recognizes someone who lost a love one to food allergies and continues to fight and educate others in their honor.
The Award recognizes the hard work people put into their passions, and it also comes with a beautiful trophy.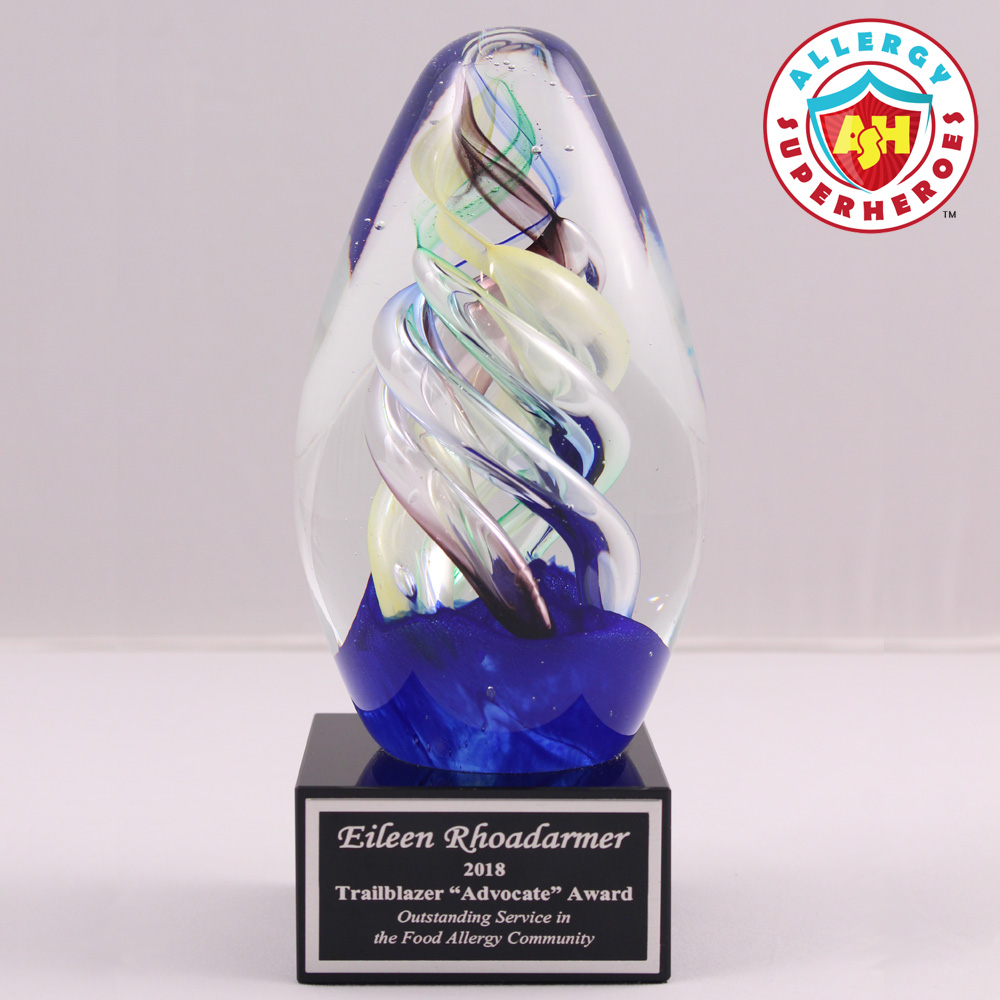 Let me tell you, receiving this last year made my heart skip a beat. It's so humbling and gratifying to have a physical, tangible item recognizing all my hard work and long hours. It even helps fight the occasional doubts about whether anyone really cares about what I do.
In 2019, Love Remembers Day and the Trailblazer nominations are in May. Nominations are now open for the 2019 Trailblazer Awards. So please, think of all the food allergy accounts that you follow. Then choose one (or a few) that have had the most impact on your food allergy journey. And then fill out the nomination form to recognize them for everything that they do!