We were honored and thrilled this week to accept the Official 2019 Colorado Proclamation of Food Allergy Awareness Week from Governor Jared Polis!
We have requested proclamations from the state of Colorado for five years now, but this is the first time we've actually received one. In 2015 and 2016, then-Governor John Hickenlooper declared Food Allergy Week, but the official proclamation went to a different Colorado organization. Then in 2017 and 2018, Colorado didn't recognize Food Allergy Week at all, and we don't know why. We were so excited this year to receive our first official proclamation!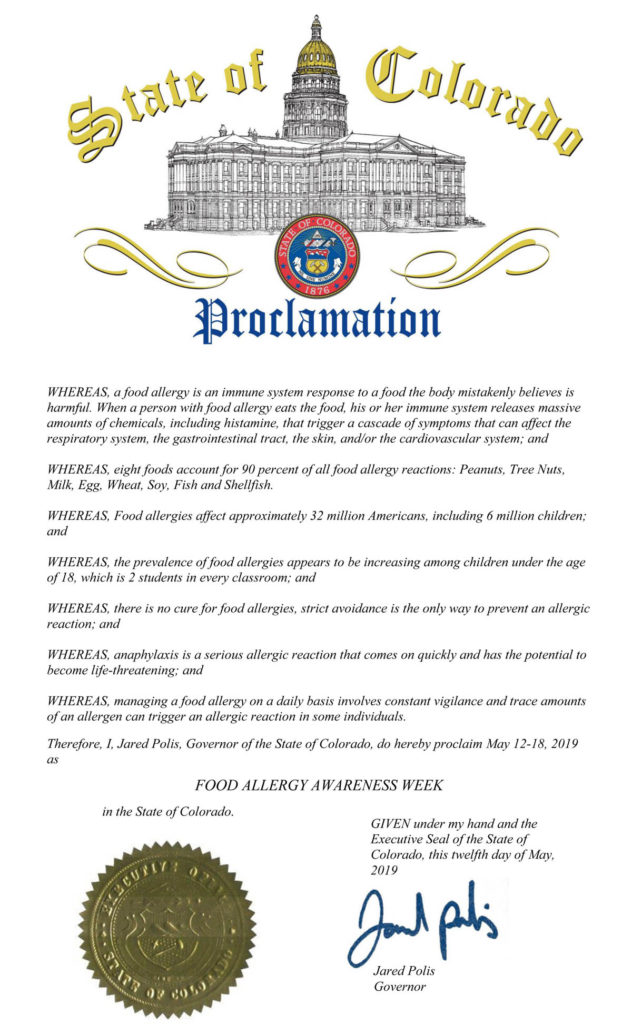 Above is our digital copy, and we got a printed copy, too.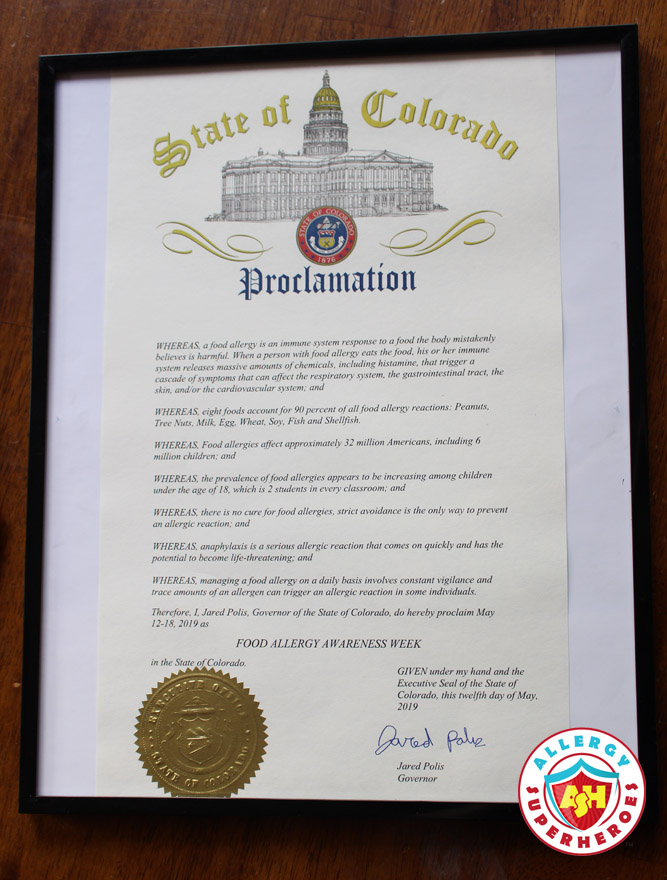 We also asked whether Governor Jared Polis could join us for a photo shoot in honor of the occasion. The Governor is a busy man, so we only got three days notice of his availability. Even so, I was impressed with how many Colorado families rearranged their Monday so they could join us!
Our visit was brief, but Governor Polis showed genuine interest in us. He asked the kids what they were allergic to, and recognized our Superhero message. He shook hands and posed for pictures, and even signed autographs for our kids.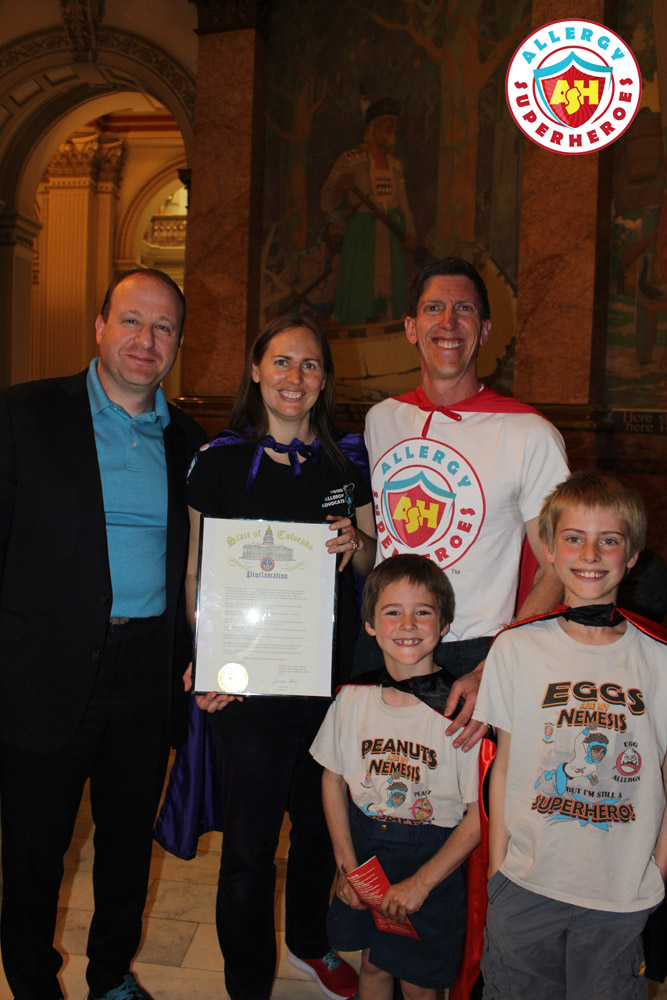 Our family decided to tour the Capitol Building after the photo shoot. Dean and I toured it together years ago, but the boys have never been inside. We learned about Colorado's legislative history, and then climbed 99 steps to reach the inside of the building's gold-plated dome.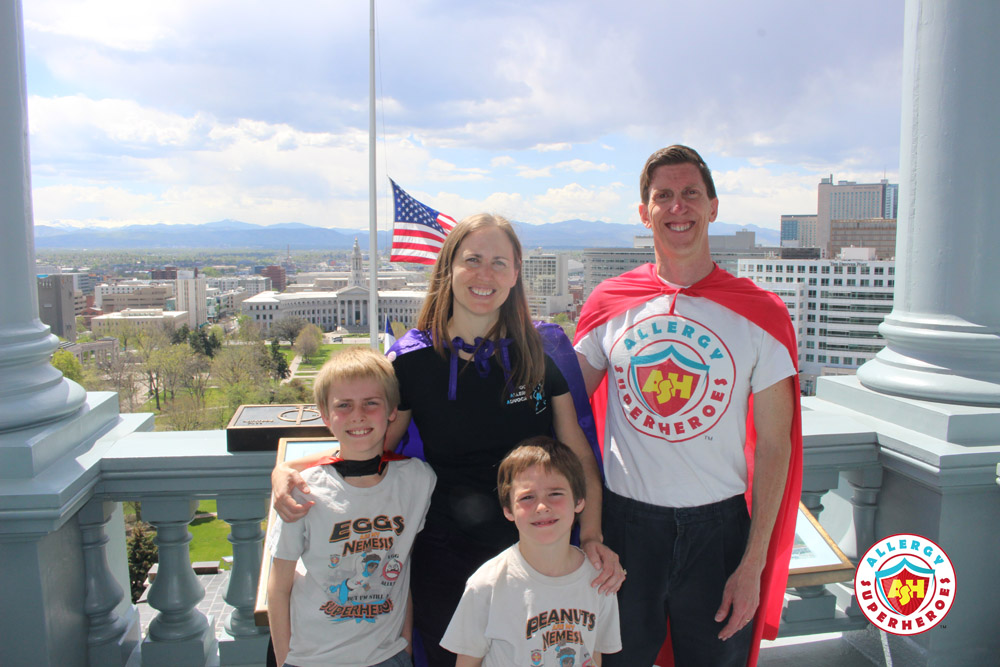 Our boys missed out on 2.5 hours of school for this event, but gained a wonderful experience! The timing was perfect too, since our 4th grader has been studying state government in school.
It was great to gather these amazing food allergy advocates at the State Capitol! We loved spreading awareness and recognition of Food Allergy Awareness Week 2019! This is the first year that a Colorado landmark has lit up Teal for food allergy awareness too. We're so happy to witness-and participate in–increased awareness in Colorado!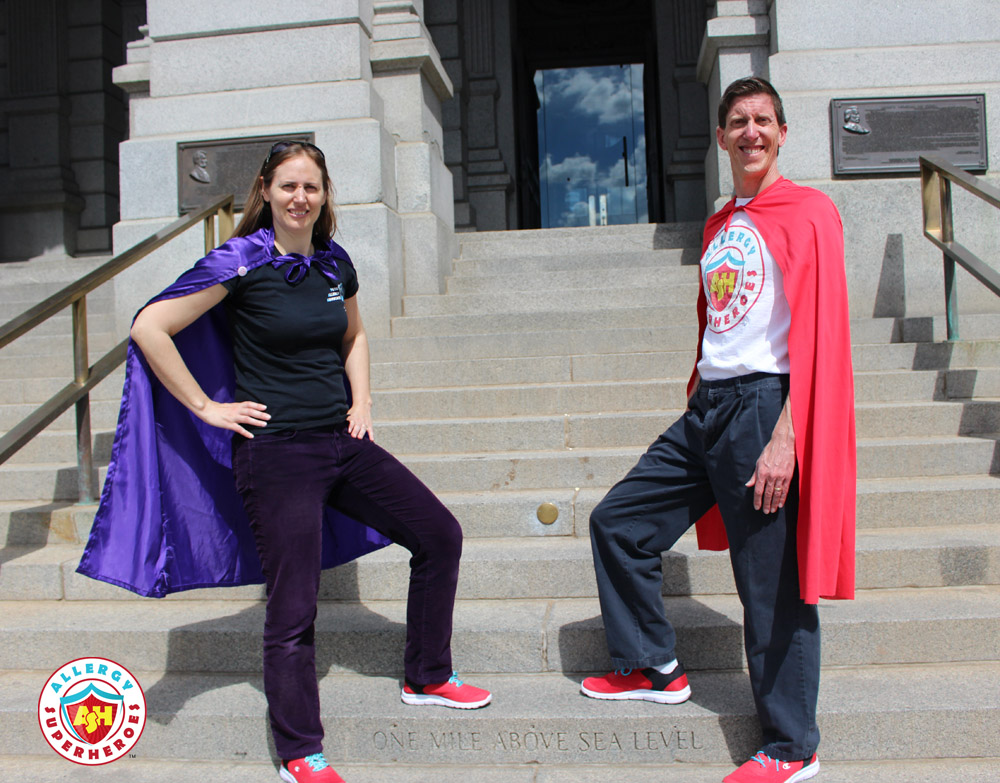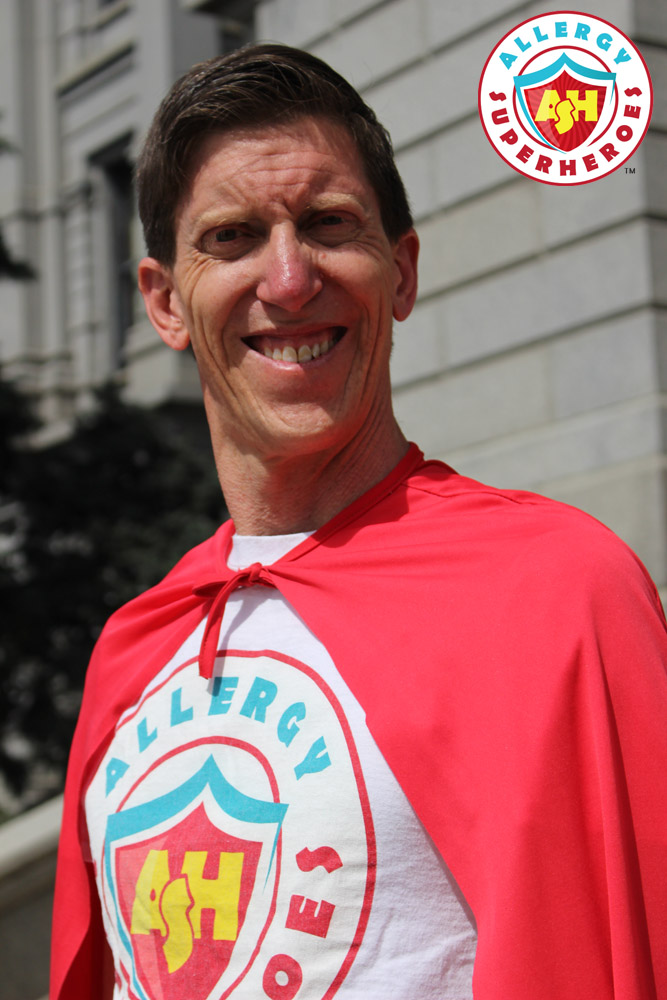 Are you in Colorado? If so, shoot us an email and we'll add you to our local contact list. The next time we get a local outreach opportunity, maybe you'll join us! And if you'd like to tour Colorado's Capitol Building, check out the details here.