By now, you probably all know what teal pumpkins mean. But if you're new to food allergies this year, let me introduce you to probably the best food allergy movement since the inception of the action plan–the Teal Pumpkin Project!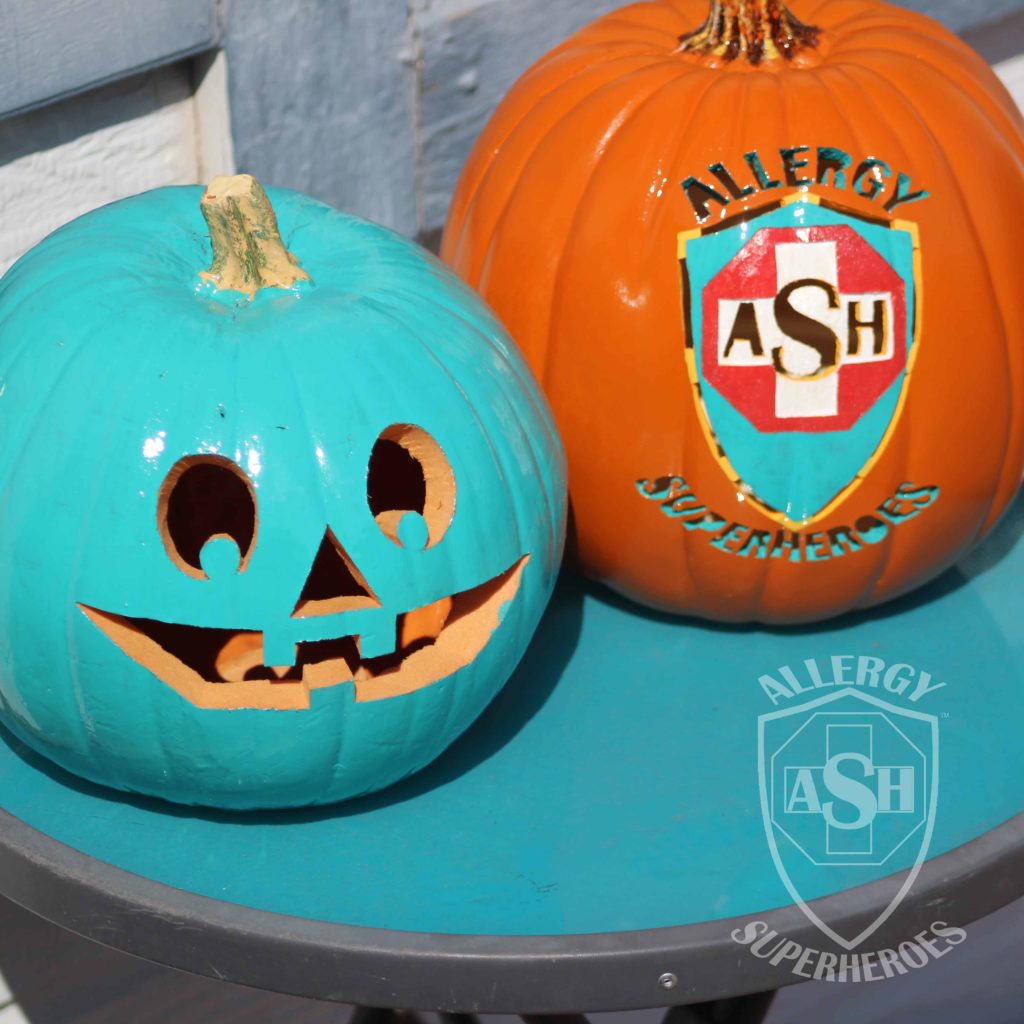 A teal pumpkin on display at your home means that you have non-food treats available to hand out on Halloween, to make the holiday more inclusive to kids with food allergies, celiac disease, diabetes, and other disorders that require special diets. These kids can't eat all of the candy they receive trick-or-treating–and some of them can barely eat ANY of the candy they receive trick-or-treating! Having little toys dropped into their bags means that these kids can enjoy Halloween more thoroughly, because they can keep the items they receive! By no means does this mean the absence of candy. Nobody wants to completely change Halloween, we just want to make it inclusive for all!
If you're ready to join the movement, there are lots of places where you can stock up on the little trinkets you need to fill your non-food pail–but one of my favorites is Oriental Trading Company! They've got a huge selection of inexpensive toys that fit the bill perfectly–it's like your One-Stop-Shop for Teal Pumpkin Goodies!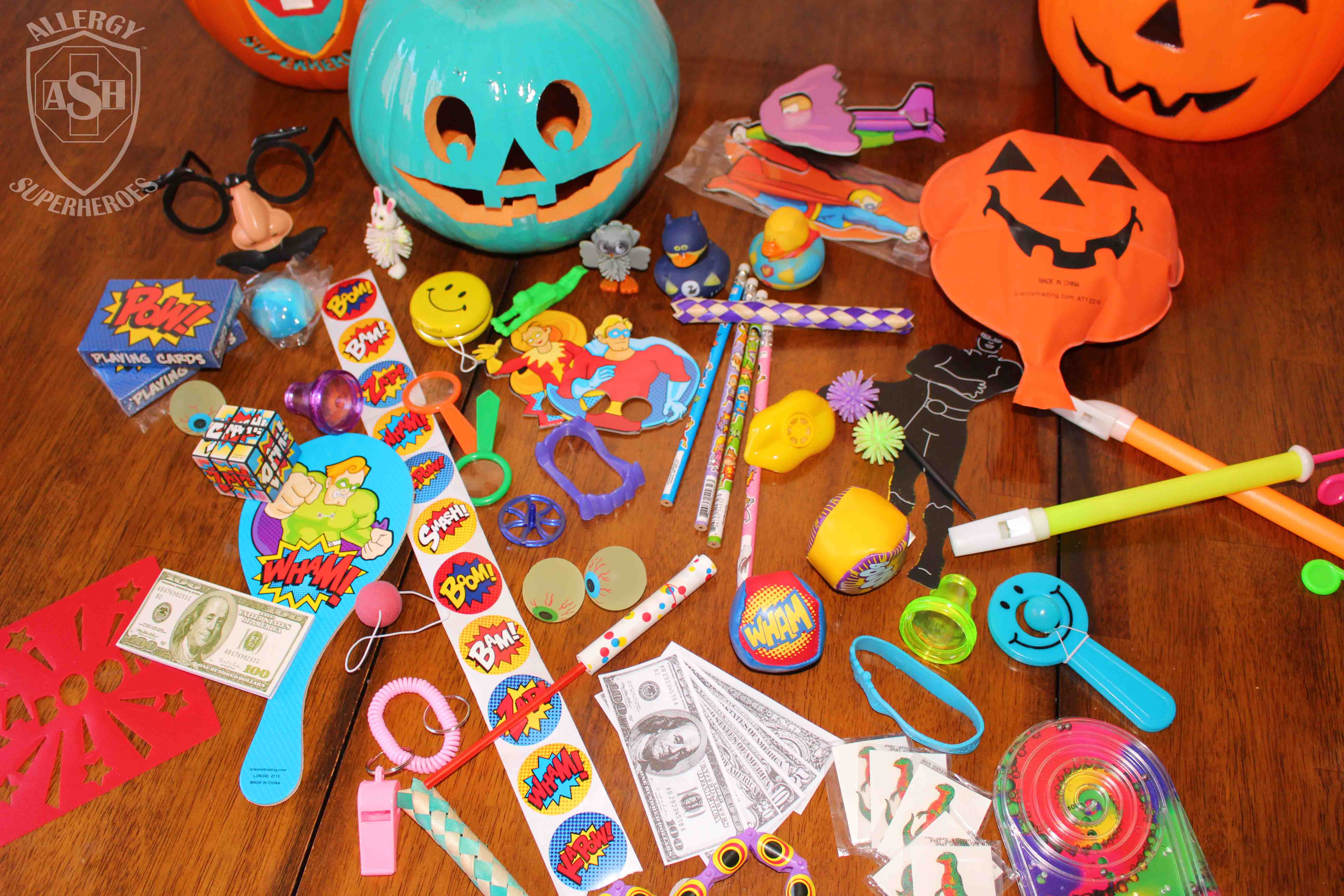 Want to hear a story? When I was about 11 years old, my best friend and I eagerly tore through an Oriental Trading Halloween catalog, and we wound up using our own money to purchase ping-pong eyeballs by the dozen, and plastic bugs by the gross! (In fact, I think I still have a very worn-out ping-pong eyeball rolling around somewhere.)
Here's the thing–almost all kids like little toys. Last year on Halloween, we held out our bowls of candy and non-food treats and told each trick-or-treater to pick two. Some chose two candies, some chose two toys, and many chose one of each. Ultimately, I think the candy and toys were equally popular at our house. The Teal Pumpkin Project is great because it doesn't single anyone out–just about everyone will appreciate receiving something fun on Halloween (and parents who are worried about obesity or tooth decay can breathe a little easier too.)
I've been very excited this fall to see teal pumpkins hitting the mainstream in many places–it's remarkable how much momentum this movement has gained! Oriental Trading Company partnered with FARE this year to help spread food allergy awareness, and they also offered to stock my non-food treat bowl, and those of my followers as well! (Hint, there's a giveaway coming, keep reading!)
Scrolling through the website reminded me of the thrill I felt back in middle school when deciding to spend my money on silly little bugs and balls. They've got a ton of great toy assortments and decorating ideas, which you can find from their Halloween Page. And if you're the sort to buy prefabricated costumes, they have a lot of fun ones this year available on their Costume Page.
I was unable to find ping pong eyeballs this year but I wanted some eyeballs, so I got a few glow-in-the-dark bouncy eyeballs instead. I tried these out on my kids, and they loved them!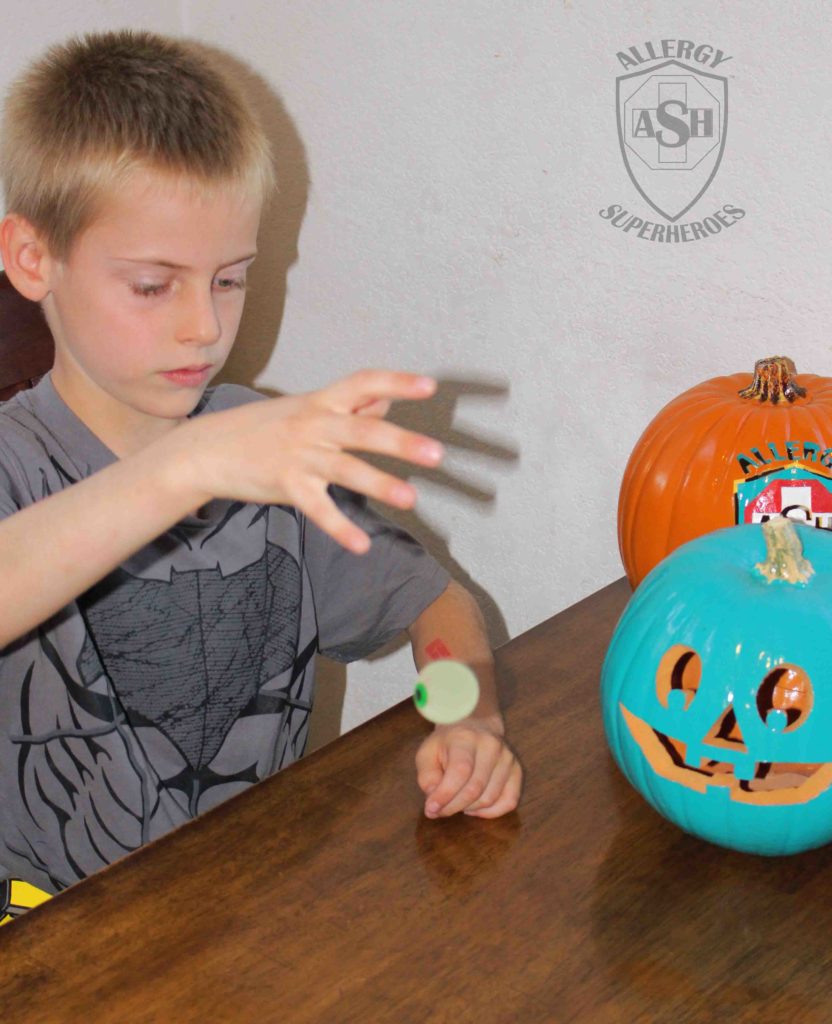 I also grabbed a few large assortments, which contained all sorts of little goodies, including whistles, magnifying glasses, yo-yos, snakes, fake money (that was a hit last year), dinosaur tattoos, funny glasses, and much more! I also got a big assortment of superhero stuff, because our whole business is centered around our family's (and many kids') love of superheroes!
If my kids had their way, they would keep most of this stuff–so I'm keeping it out of reach for the moment. I did give them a few early Teal Pumpkin gifts, though. Kal had a set of funny glasses earlier this year, which his brother promptly broke, so I gave him a new pair. I haven't seen my son since, just this funny little man who keeps running around the house and calling me "Mama." If you see Kal, please tell him to come home.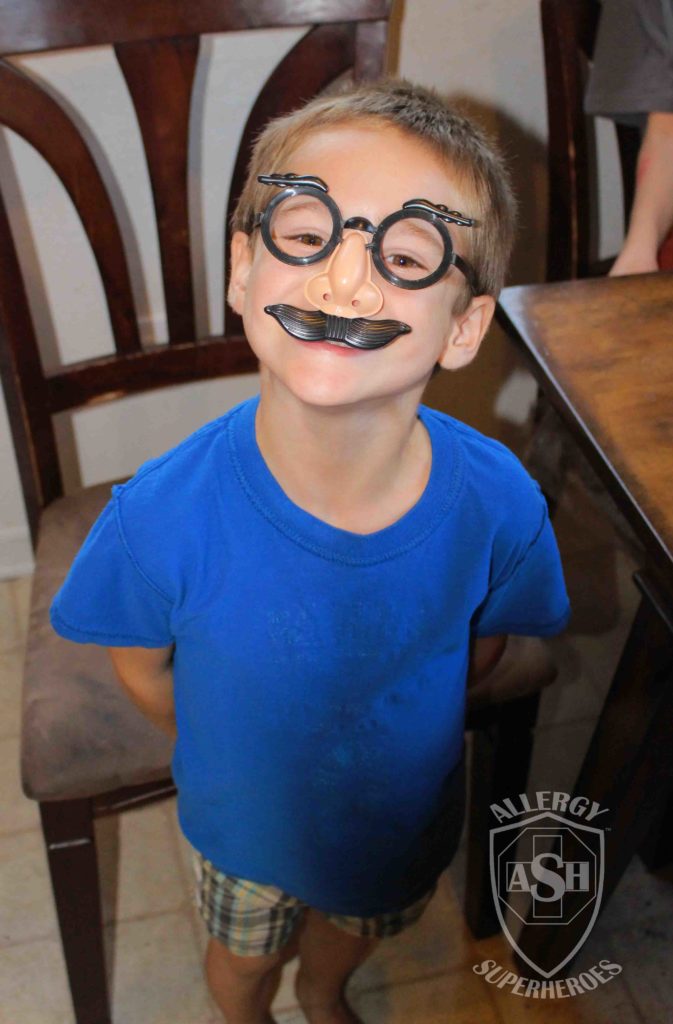 One of my collections also had these finger traps. When was the last time you saw these? I had a great time introducing them to my kids!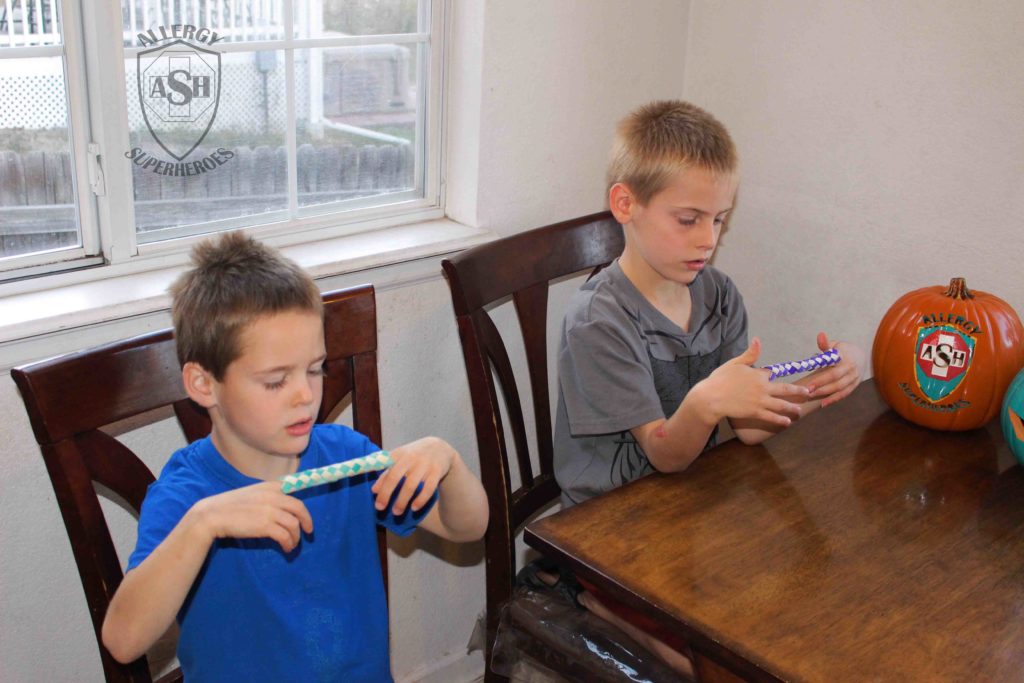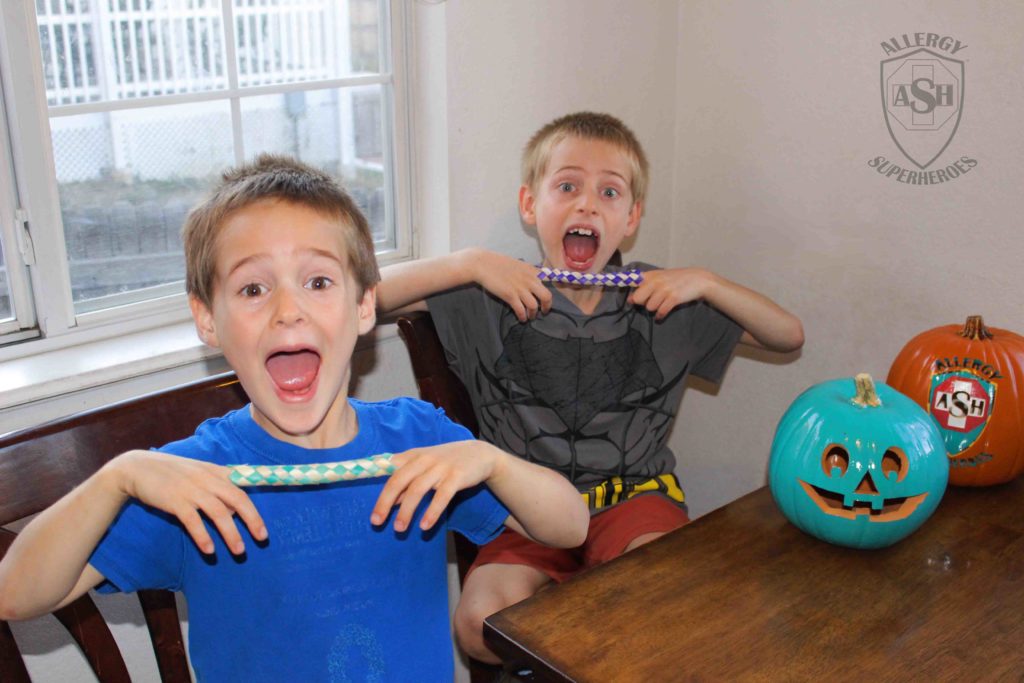 The funniest thing I introduced to my kids, by far and away, was the whoopee cushion. I got a dozen of the jack-o-lantern ones, and they are hilarious! I was a little disappointed that Zax already knew what a whoopee cushion was, but I was able to take Kal completely by surprise! And, of course, we heard the sound for hours afterwards (I have two boys, you have to remember.)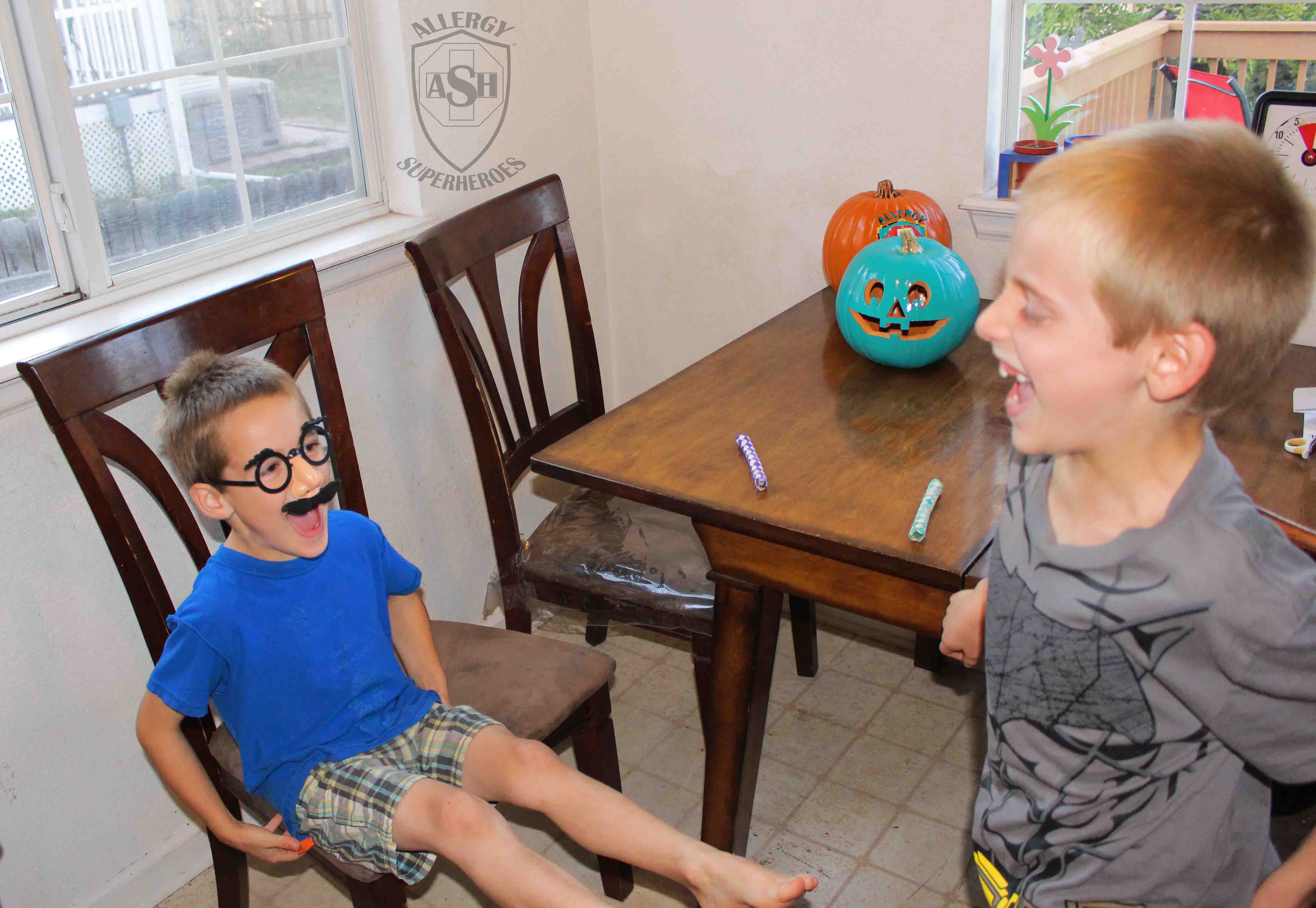 We were having so much fun, it's hard to remember that we got this stuff to give away. Some of it will go out to trick-or-treaters on Halloween night, some of it will go to our Elementary School's trick-or-treat street, some will go to other local organizations–but that still leaves A LOT! So before my kids break into the office and make my collection smaller, I'm giving YOU the opportunity to share in my bounty! Let me stock your non-food bucket this year!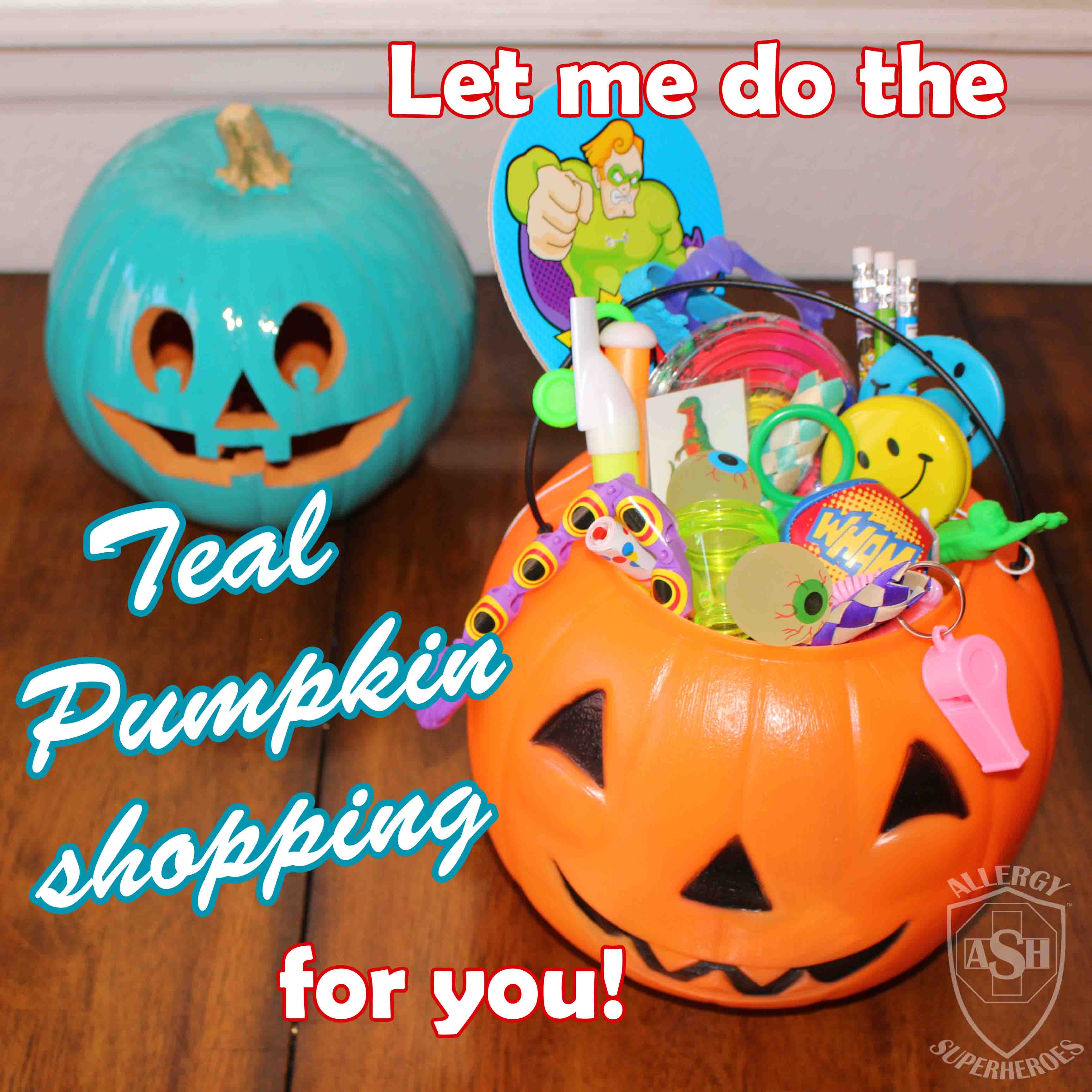 THREE lucky winners will win 50 assorted Oriental Trading toys! Winnings may include: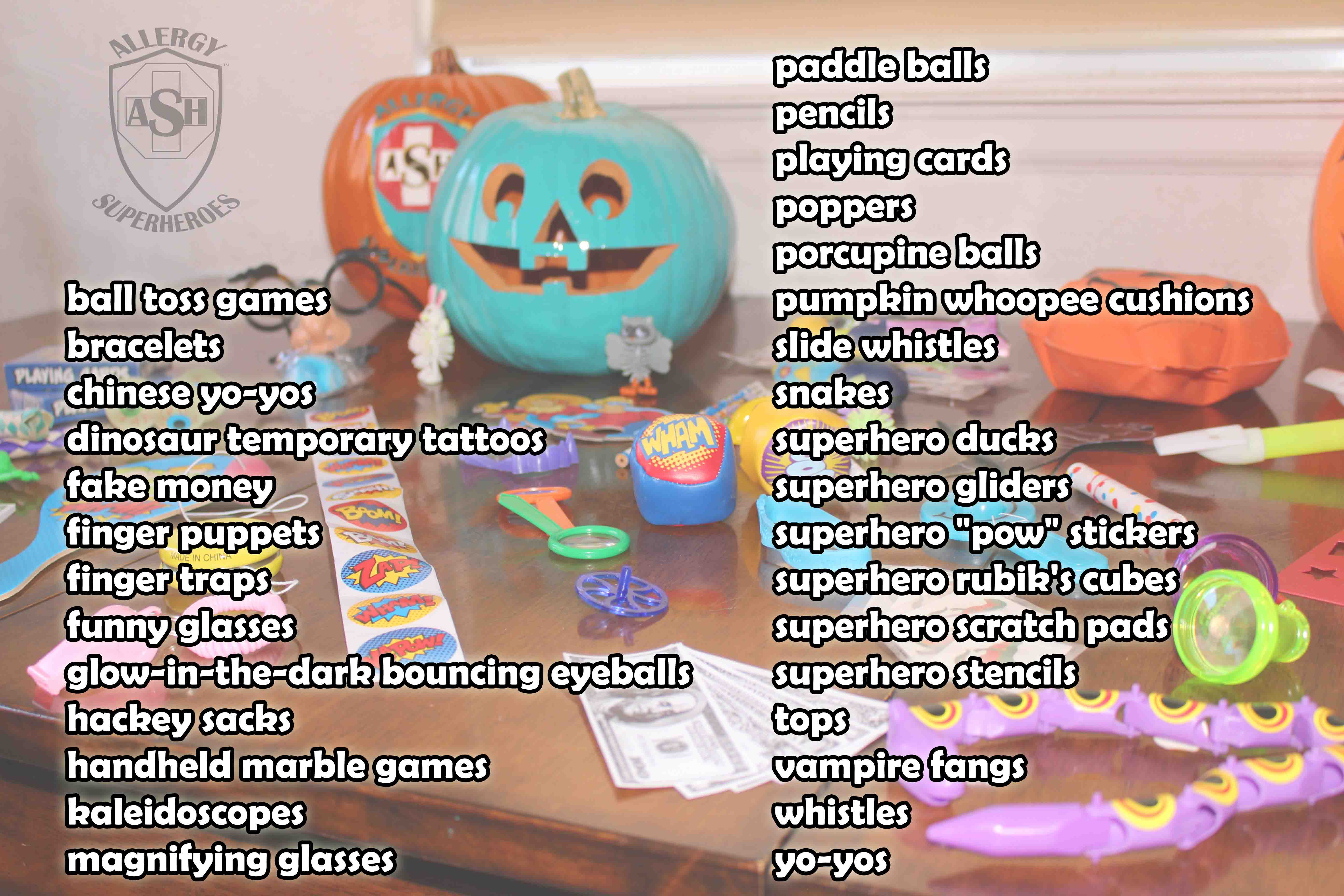 For your shot at the jackpot, enter using the Rafflecopter below!
Best of luck! Have fun with this, and I hope your kids see a lot of teal this Halloween!
I received these toy assortments for free from Oriental Trading Company, for my own personal use and to give away. Regardless, all opinions are my own. I am disclosing this in accordance with the FTC's 16CFR, Part 255.