Finding allergy-friendly recipes can be hard when you're new, which is why I love sharing them here on my blog! This week, I've got a great, garden-fresh Cucumber Salad made mostly from my own backyard! If you like cucumber, you'll love this delicious, easy side dish!
This delicious side dish comes together in no time! Whip it up for an easy vegetable tonight!
Ingredients
1 large (or 2 medium) cucumber, thinly sliced
3 Tbsp chopped fresh basil
2 tsp dill
6 Tbsp white vinegar
salt and pepper to taste, if desired
Instructions
Chop your cucumber into thin slices. Halve or quarter the slices to make them more bite-sized, if desired.
Finely chop your fresh basil leaves. If you have a little more or less than 3 Tbsp, don't worry about it.
Add cucumber to a medium bowl. Sprinkle with basil and dill.
Drizzle vinegar over all and stir together until combined.
Stir again right before serving (vinegar and juices drain to the bottom.)
Enjoy!
Notes
Top 8 Free! Contains corn, but you could choose a different vinegar to remove that allergen as well! Free from peanut, tree nut, egg, dairy, soy, wheat/gluten, fish, shellfish, and seeds.
https://allergysuperheroesblog.com/2016/09/basil-cucumber-dill-salad/
© Eileen Rhoadarmer - Allergy Superheroes, unless otherwise noted
I like to chop the cucumber slices into quarter so they are bite-sized. This especially makes them easier for little mouths!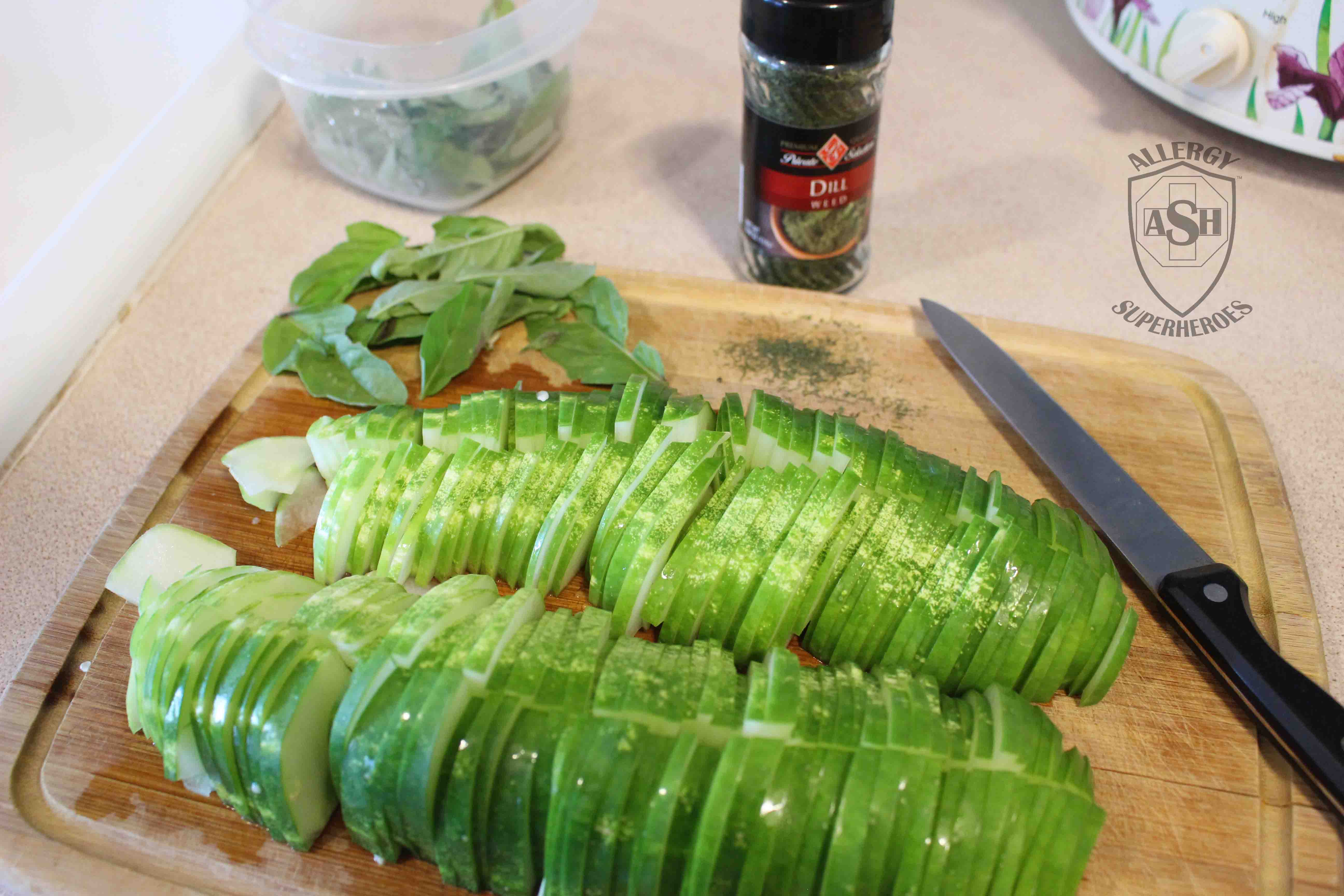 There isn't much to this recipe, but it adds a big flavor punch to any meal!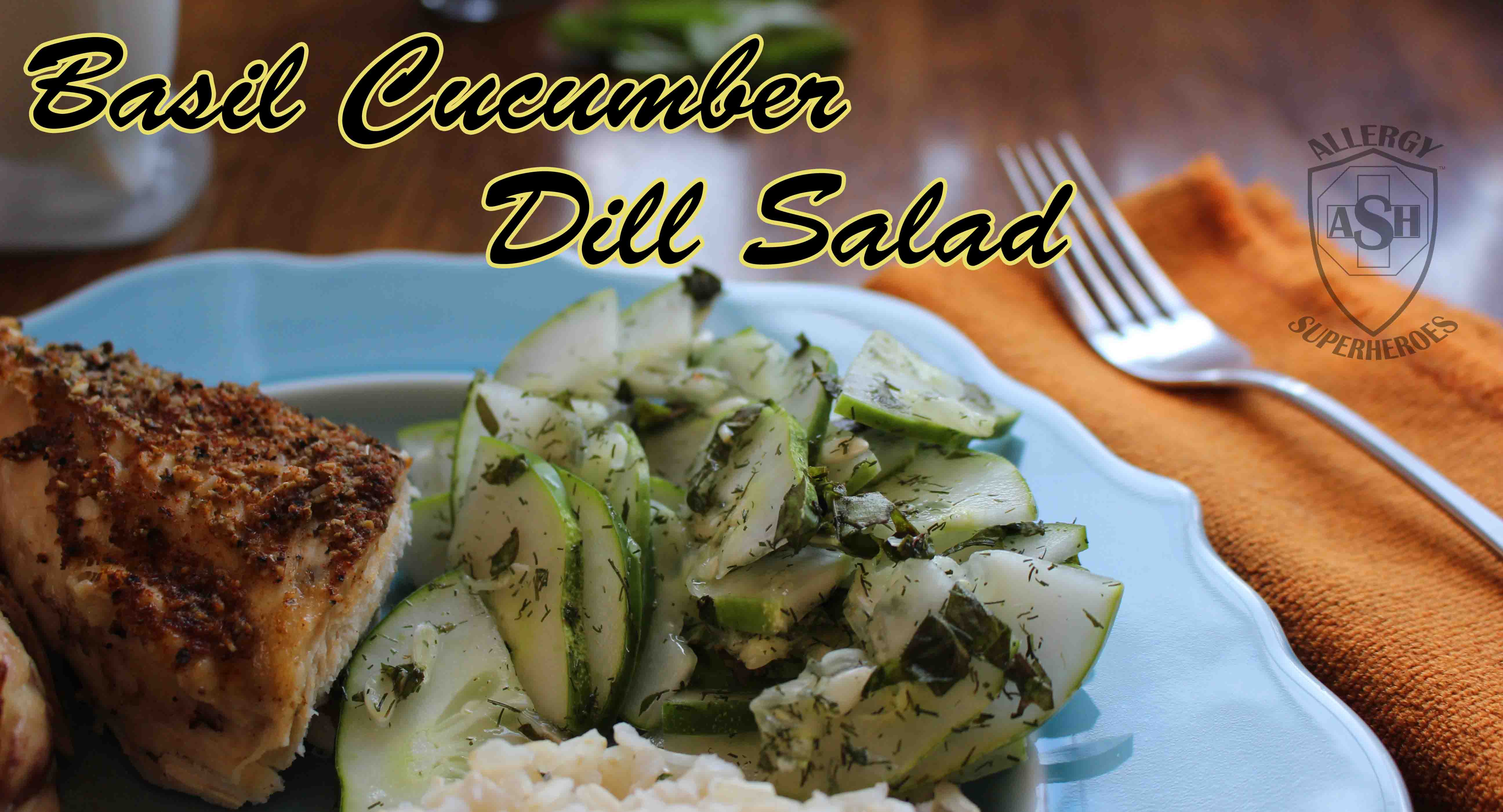 Enjoy this easy and allergy-friendly side dish with dinner tonight! Happy eating!
Linking up at Allergy Free Thursdays and Gluten Free Fridays