For the last couple years of teal pumpkins and non-food treats, there are couple of products hubby and I wished we had. After searching for them for two years, we decided to stop waiting and just add them to our own store. So after a fair bit of elbow grease, that's exactly what we did!
Introducing the Teal Pumpkin Candy Bucket and the Teal Pumpkin Leaf Bag!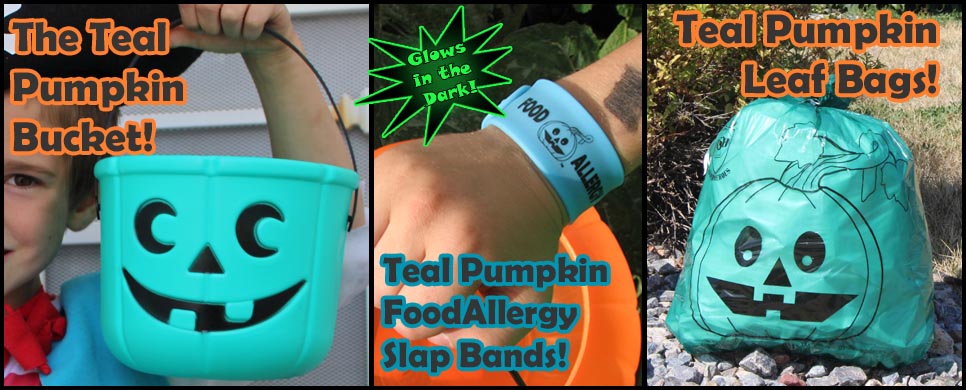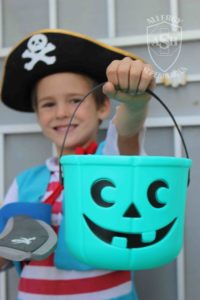 Let me tell you, we have been thinking about this one for a long time! What better way to help little kids get excited about Halloween and all the non-food goodies they may find than by having them carry a teal pumpkin around while trick-or-treating? It will make them instantly recognizable at houses with teal pumpkins, for a start–helpful if you have a timid child who is unwilling to speak up at houses that don't automatically give all children a choice. It will also help start conversations when people see you walking around with a teal bucket instead of a typical orange one.
And, of course, it makes a great container for holding the non-food treats you're handing out from your own home!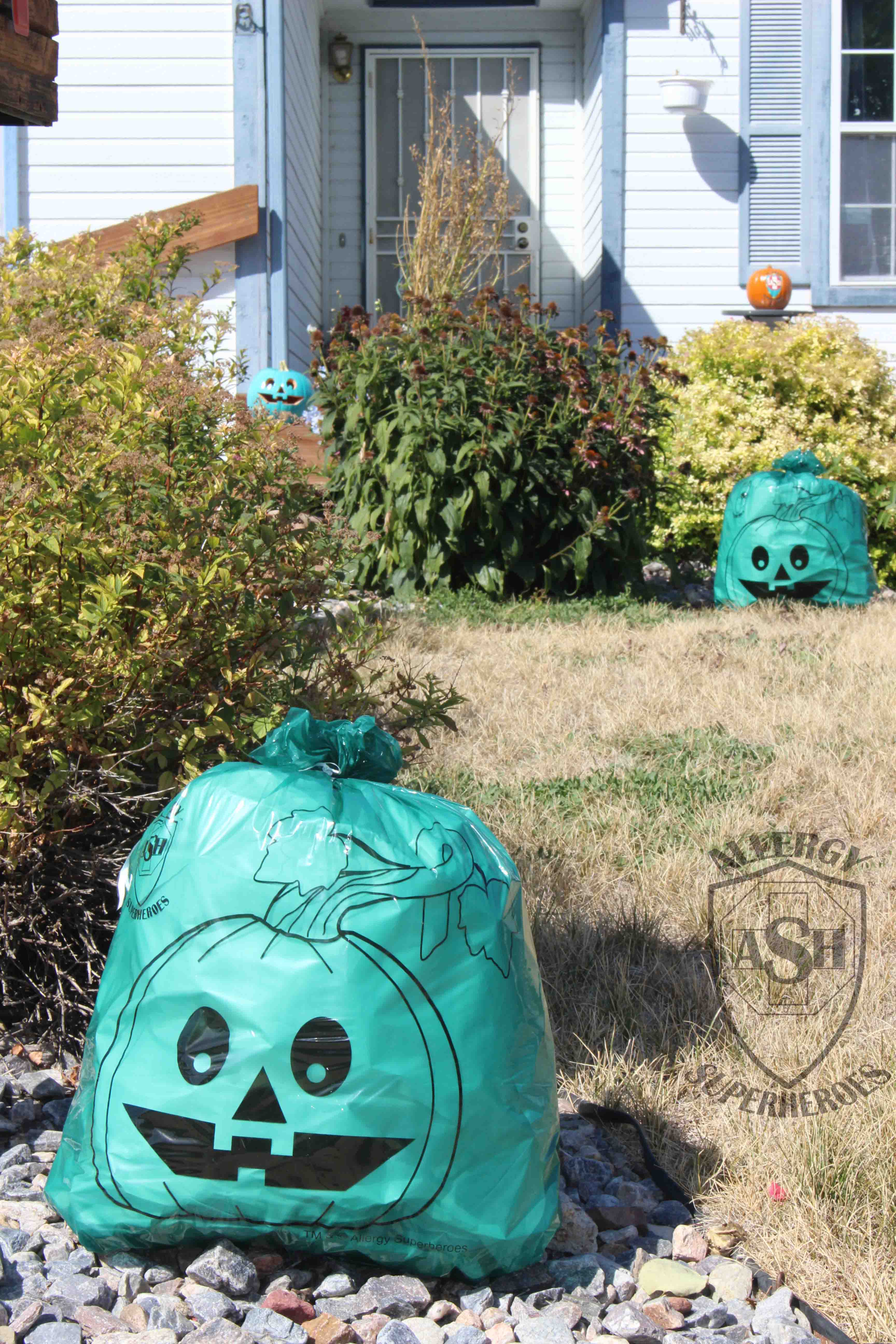 I have always enjoyed buying pumpkin leaf bags in the fall, to use my otherwise-worthless yard trash to make my yard more festive. So why not have them in teal? Leaf bag pumpkins are larger than real pumpkins, so they are visible from farther away, and you can artfully spread them throughout your yard! Plus, they can stay out in all weather! We haven't set our fake pumpkins out yet because I don't want them to blow away or fade–and real pumpkins often turn into squirrel feeders or rot if you set them out too early. These make for a great way to decorate your yard all October long!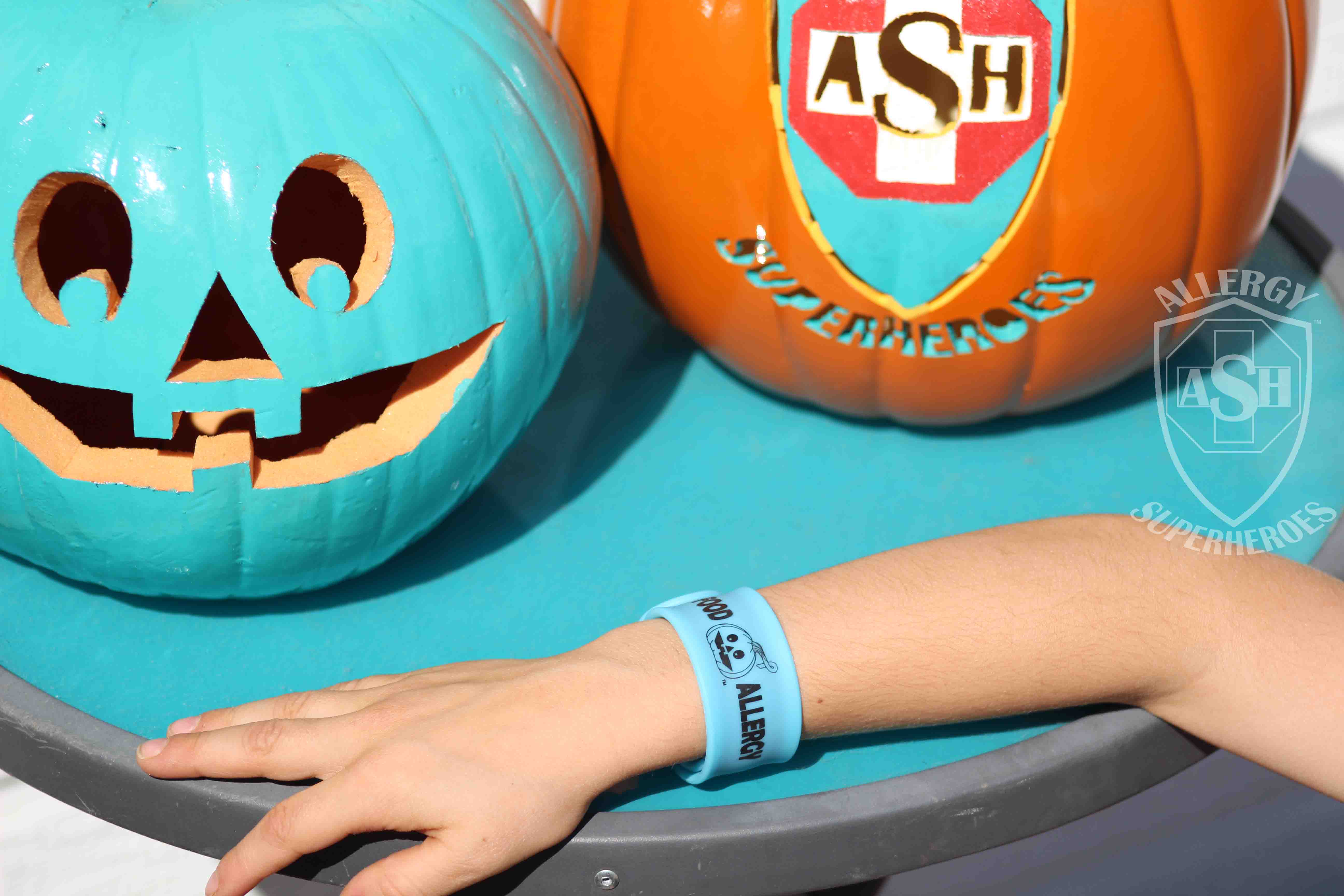 Our glow-in-the-dark teal pumpkin slap bracelets are back from last year! These are a fun way to remind your child to be safe while trick-or-treating, and they also help to make your child recognizable at houses with teal pumpkins! Plus, they glow in the dark, and what kid doesn't get excited about that? We came up with these last year because slap bracelets are the one kind of bracelet our kids are willing to wear, and we thought it would be a great idea to add a medical alert element to them. They're a great way to raise awareness for teal pumpkins and keep your child safe at the same time!
Now that you've seen our new products, I hope you'll help us spread the word! These are available separately or in a bundle (the bundle saves you $2.50) and are the perfect way to get into the Teal Pumpkin Spirit! We're really excited about these, and we hope they excite you too!
Who is your teal pumpkin for?