Jump to recipe
In the last year, we've started doing a lot of muffins for breakfast. And now that fall is in the air (we had our temperature plunge by 20 degrees over the weekend!) it's time to pull out all things Pumpkin Spice! These delicious allergy-friendly muffins hit the spot on chilly autumn mornings!
Pumpkin Spice Muffins

These delicious muffins make a perfect breakfast for fall. They'll go especially well with your pumpkin latte!

Notes
Contains wheat and corn. Free from peanut, tree nut, egg, dairy, soy, fish, shellfish, and seeds.

Ingredients
1 cup flour
1/4 tsp salt
1 tsp baking powder
1/2 cup sugar
1/2 tsp ground cinnamon
1/8 tsp ground nutmeg
1/8 tsp ground ginger
pinch ground cloves
1/2 cup milk of your choice (I use rice milk when trying to be dairy free)
6 Tbsp aquafaba (or 2 eggs worth of your favorite egg replacement)
1 tsp vanilla
3/4 cup pumpkin puree
Instructions
Heat oven to 350 degrees.
Mix flour, salt, baking soda, sugar, and spices in a large bowl. (You can use 1 tsp of pumpkin pie seasoning instead of the separate spices, if you wish.)
Add wet ingredients to the dry and mix until well combined.
Pour batter into 12 prepared muffin tins.
Bake for 35-40 minutes, or until golden brown and a toothpick comes out clean.
© 2023 © Eileen Rhoadarmer - Allergy Superheroes, unless otherwise noted
I make all of my pumpkin recipes with homemade puree. I think it tastes much better this way! Learn my favorite method for pureeing your own pumpkins here!
One of the things I like best about this recipe is that you can mix it all up in one bowl and not worry about dirtying many dishes. The batter is fairly thin and can be messy to pour into cups, though, so be careful. They definitely yield a delicious result!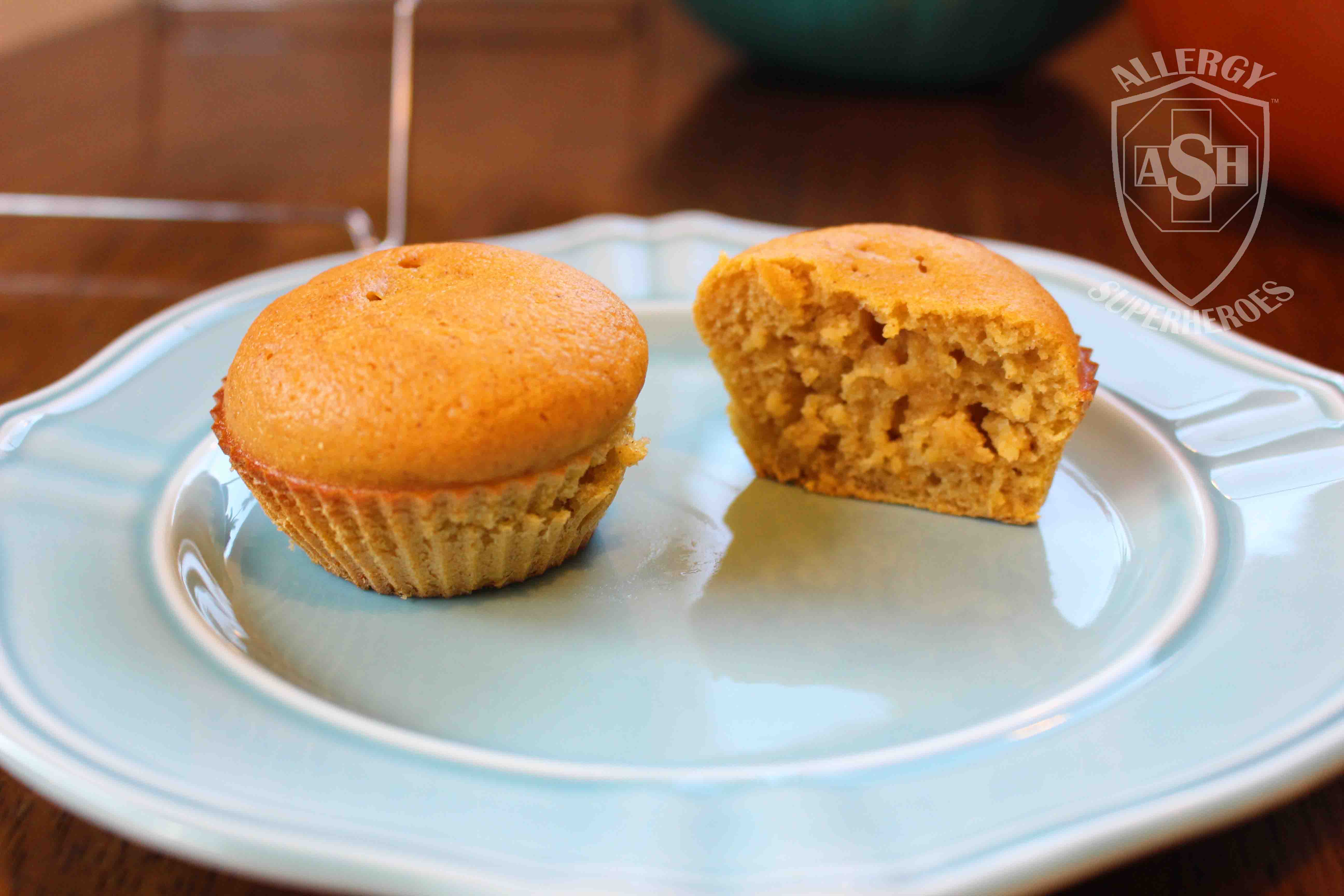 These muffins can be top 8 free, although gluten free flour + pumpkin = gumminess for me most of the time. I made two batches the other day, and the muffins below are gluten free. They look fine (though not as pretty as the regular ones) but they are fairly gummy/chewy on the inside. I imagine that the type of flour used could correct this, but I was just using a combination of several all-purpose mixes, because I had small amounts of several brands left to use up. If you know of a good brand that works well with pumpkin, let me know in the comments!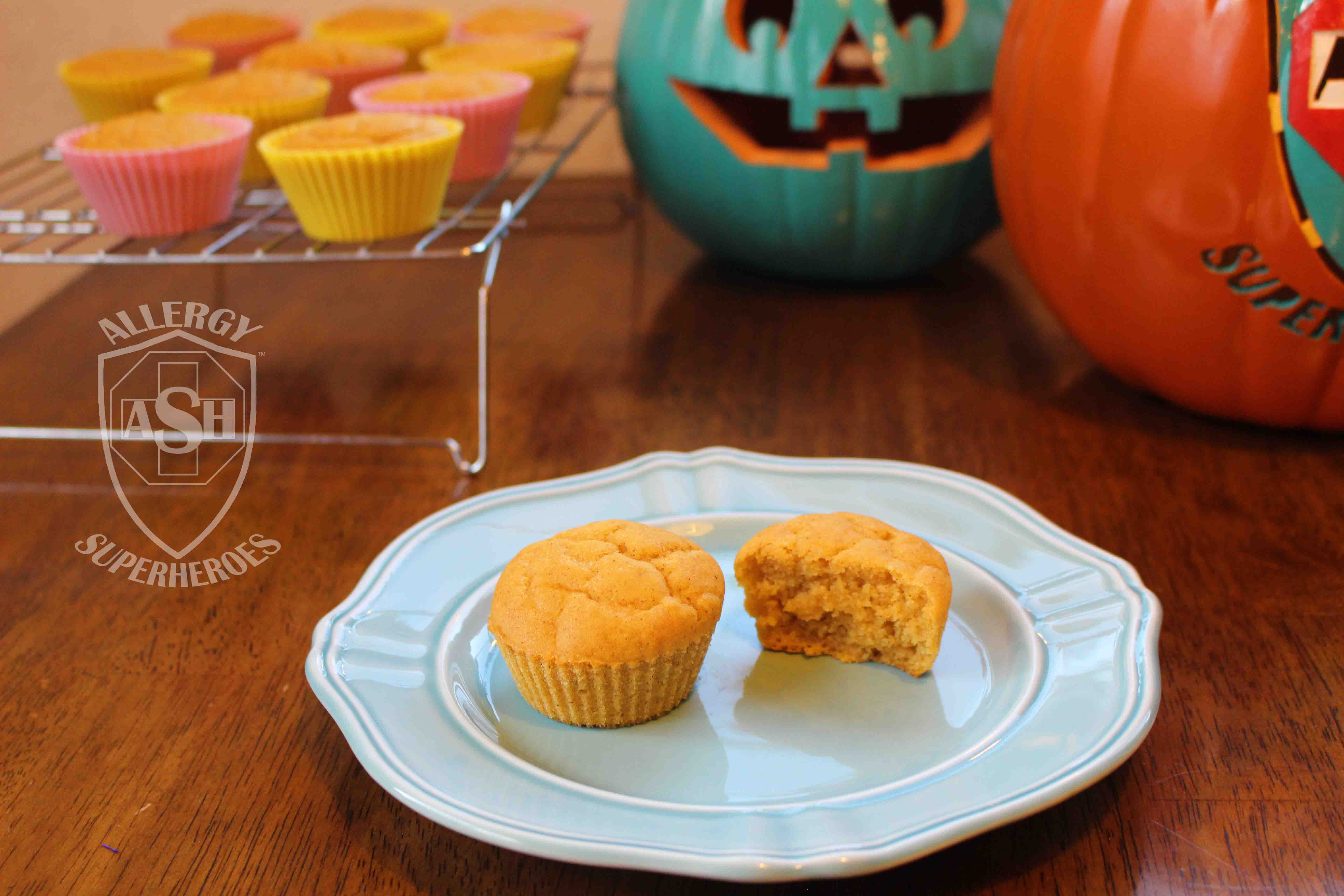 Linking up at Allergy Free Thursdays and Gluten Free Fridays
Seasonal breakfast? Check! What will you be making taste like pumpkin this year?