We got the chance to try out Daiya Foods' new salad dressings at FABlogCon last November!
I was excited about this prospect, even though we don't need to avoid dairy, because Blue Cheese Salad Dressing is the only dressing/dip our son will use on his veggies, and Ken's is the only brand I've found to be consistently egg-free. I live in fear of the day that Ken's decides to add egg to their Chunky Blue Cheese, because that would be the end of Zax eating veggies.
Except that Daiya's new Dairy-Free Blue "Cheeze" is also egg free! The good folks at Daiya were kind enough to share a few bottles with us, and we wanted to spread that wealth to you. (You can find a complete ingredient list in this link.)
May I present:
The Most Excellent Dairy-Free Giveaway!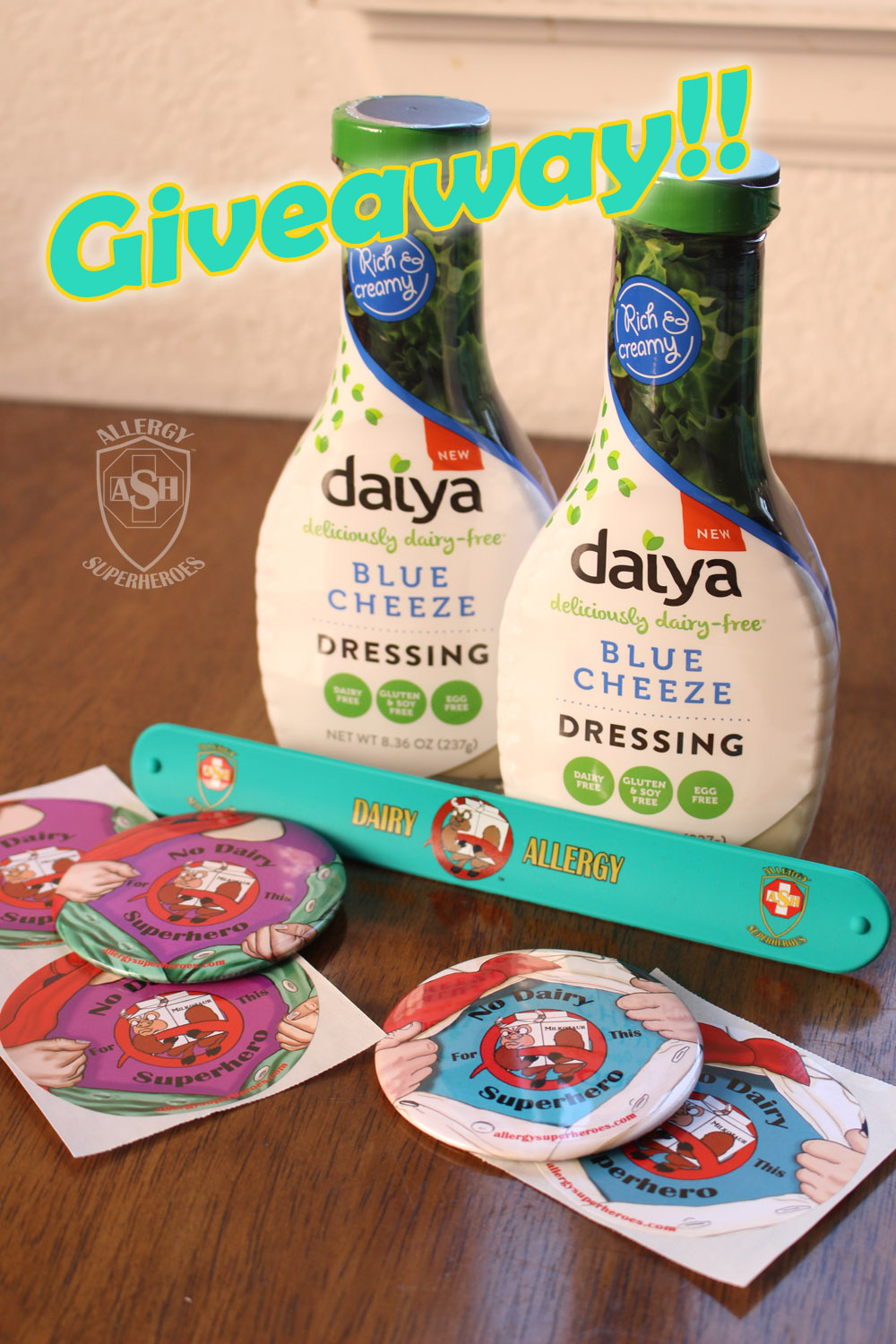 You could win: two bottles of Daiya Blue Cheeze Dressing along with one of our Dairy Allergy Slap Bands, a "No Dairy for this Superhero" button, and a set of "No Dairy for this Superhero" stickers (gender of winner's choice for button and stickers.) A $27 value!
If you'd like to win this for your dairy-allergic child (and the whole family!), then enter using the Rafflecopter below. But hurry! Giveaway runs for two days only!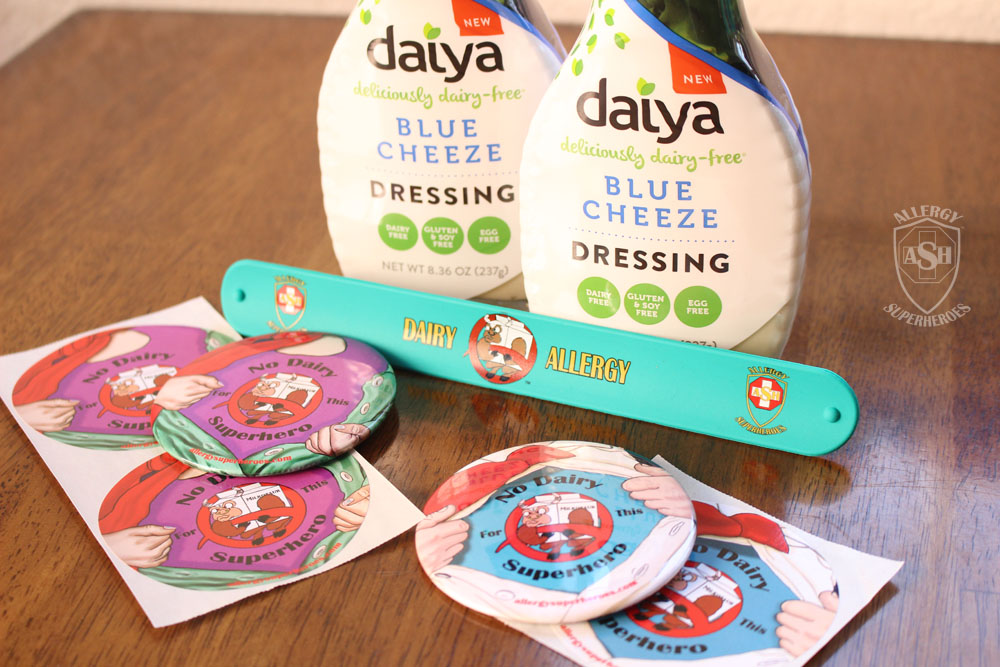 Winner will be announced no later than next Monday. Best of luck!