Did you know that today is National Pumpkin Day? Well it is, so Happy National Pumpkin Day!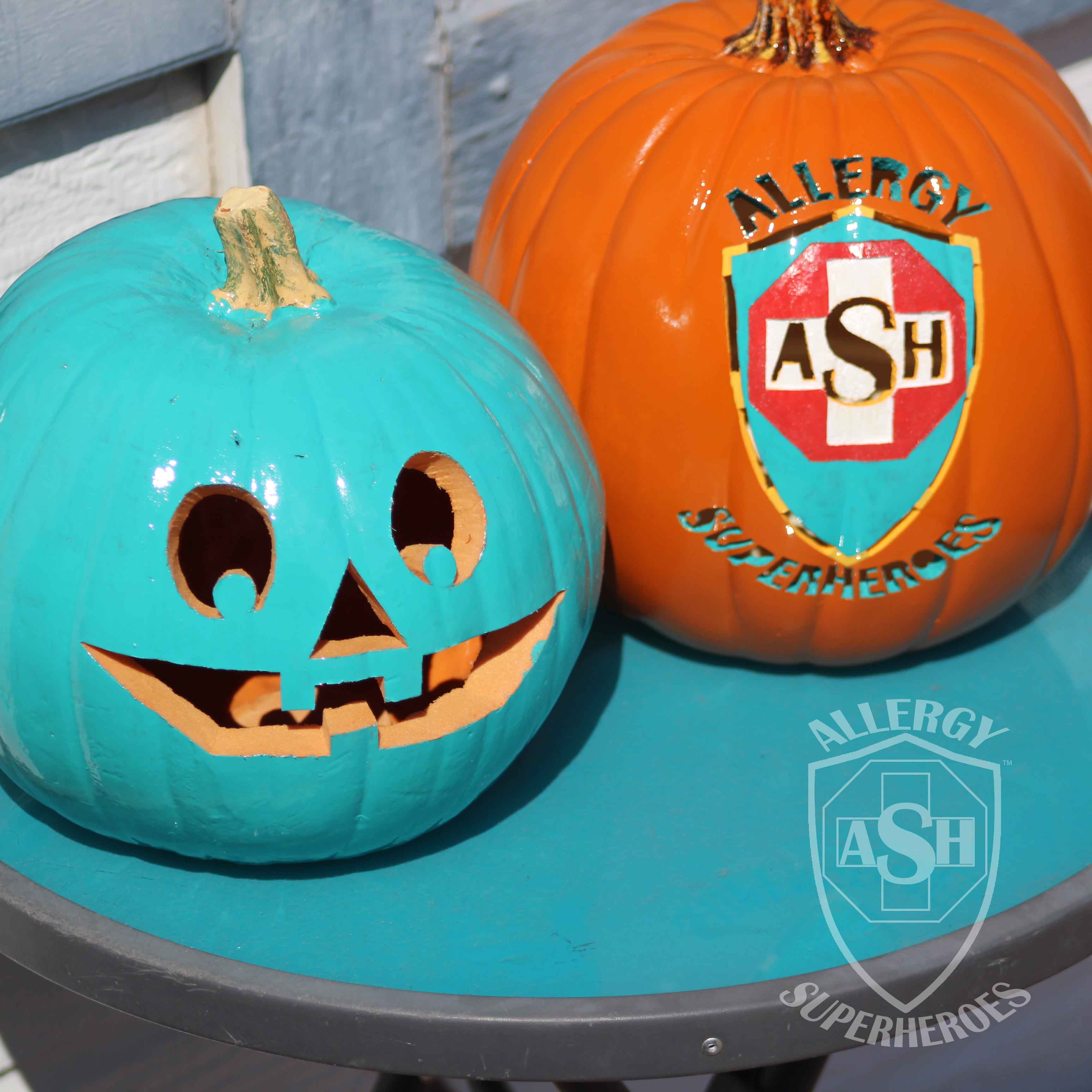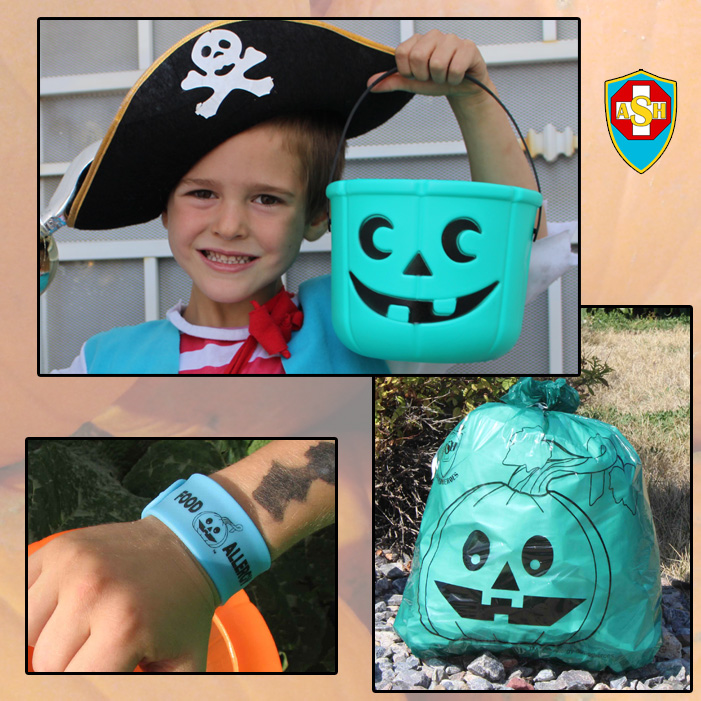 I'm sure it's no coincidence that this day is so close to Halloween. I'd like to take this moment to remind everyone that teal pumpkins are now a major part of Halloween for families with food allergies, kids with other food-related restrictions, and the people who love them. Here's how it works:
You purchase some non-food novelty treats to hand out for Halloween. (You don't have to eliminate candy, just have these in addition.)
You paint a pumpkin teal (or buy one that is now available from a store) OR put out a sign indicating that you have the non-food treats. Or both!
You hand out the non-food treats to any child who requests them or recognizes your teal pumpkins, or better yet, give all children a choice between food and non-food treats!
Keep your non-food treats in a separate container, like our Teal Pumpkin Candy Bucket, in order to prevent contamination from any poorly-wrapped candies.
You make kids who might not usually get to participate fully in Halloween very, very happy!
I hope you're all participating this year!
We love pumpkins in general around here, so here are a few pumpkin pictures from our house: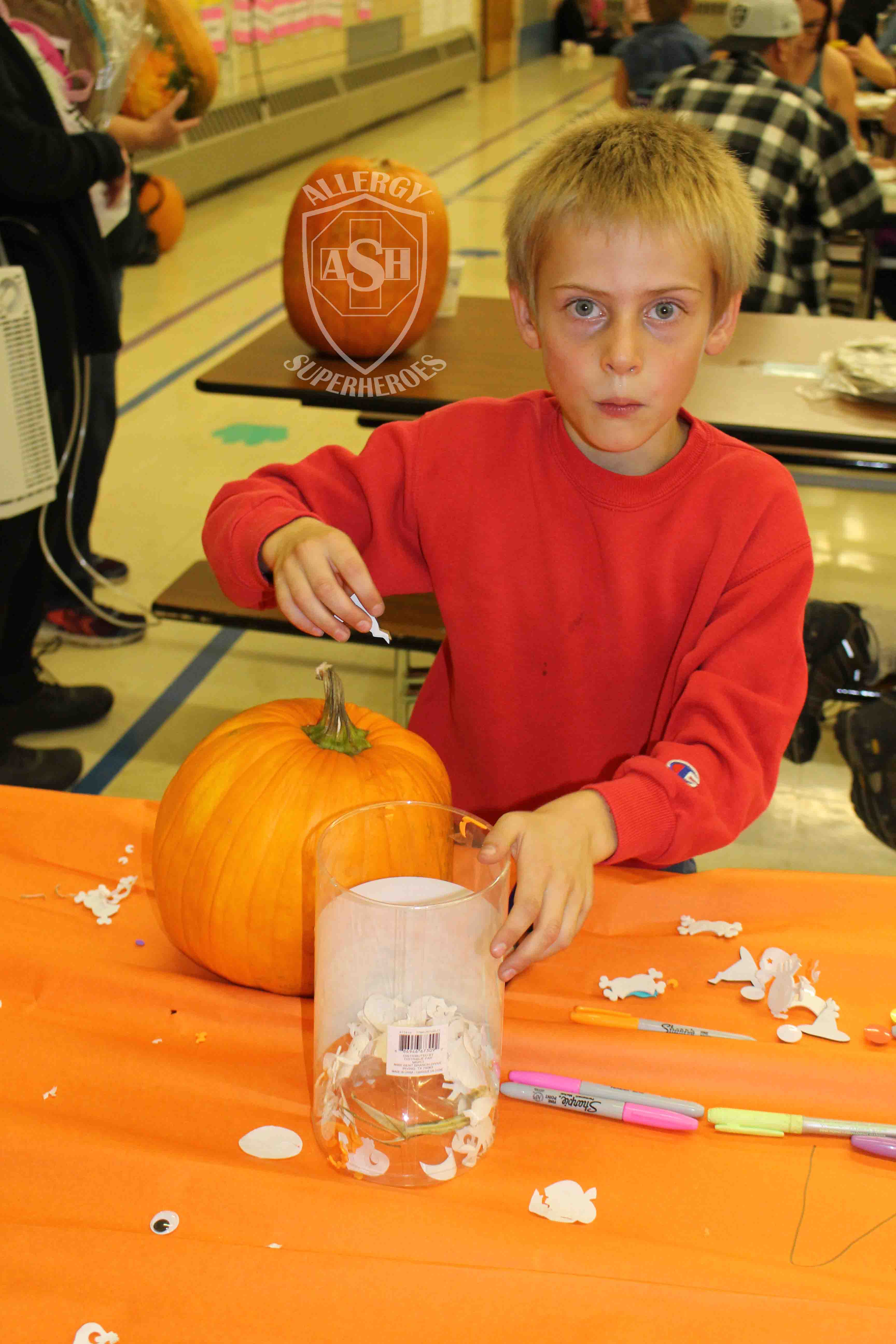 And lastly, National Pumpkin Day wouldn't be complete without eating and/or drinking something pumpkin-flavored! Here are all of my pumpkin recipes, together for easy reference!
Happy National Pumpkin Day! Are you ready for Halloween?