Jump to recipe
We went out for dinner the other night, and hubby was the only one of us who could order a milkshake for dessert–there was too great a risk of cross contamination for us allergic folk. The seasonal milkshakes sounded really good though, so we decided to go home and make our own milkshakes. And I found that I could make a Pumpkin Pie milkshake that tasted just as good as anything you can order from a soda joint!
Pumpkin Pie Milkshake

This milkshake brings the flavors of the season together in one delicious glass!

Notes
Contains dairy and corn. Optionally dairy free if using alternative ice creams and milks. Free from peanut, tree nut, egg, wheat/gluten, soy, fish, shellfish, and seeds.

Ingredients
2-3 scoops of vanilla or chocolate chip ice cream (dairy free, if you desire)
1 dash (1/8 tsp) cinnamon
1 pinch (1/16 tsp) ginger
1 pinch (1/16 tsp) nutmeg
1 smidgen (1/32 tsp) cloves
milk of your choice
whipped topping (optional)
Instructions
Chop your Pumpkin Muffin into small chunks.
Place chopped muffin into a blender and top with ice cream. I use my Magic Bullet
Add spices (you can use 1/4 tsp pumpkin pie spice if you have it) and then cover with milk or milk substitute.
Close blender and puree until smooth.
Pour into glasses and top with whipped topping and a sprinkle of nutmeg, if you desire. Enjoy!
© 2023 © Eileen Rhoadarmer - Allergy Superheroes, unless otherwise noted
My leftover gluten-free pumpkin muffins worked really well for this! They were a little gummy, but that didn't matter when they were encased in milk and ice cream!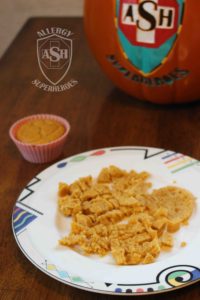 I've never purchased pumpkin pie spice because I figure I can make it myself. I love this little measuring spoon set hubby got me years ago, it works great for measuring small amounts. However, to make life simpler, just use 1/4 tsp Pumpkin Pie Spice if you have it.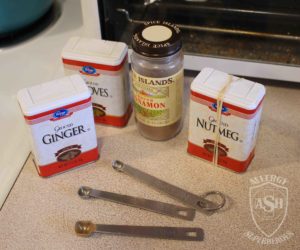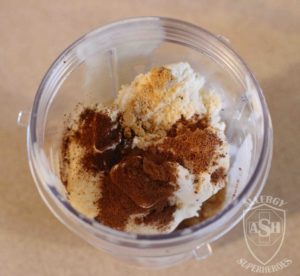 This is a delicious way to celebrate pumpkin season! Do you or your kids like milkshakes?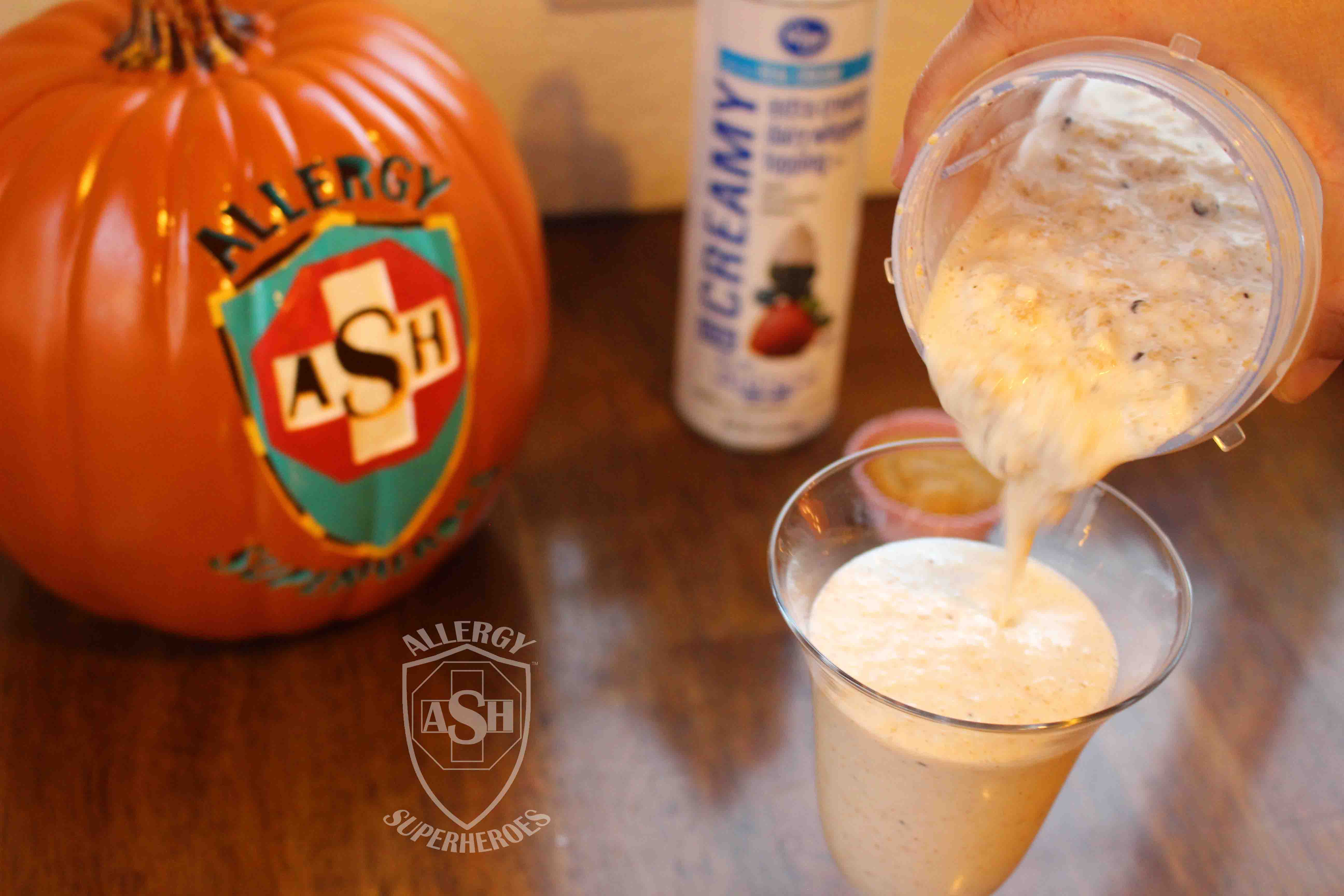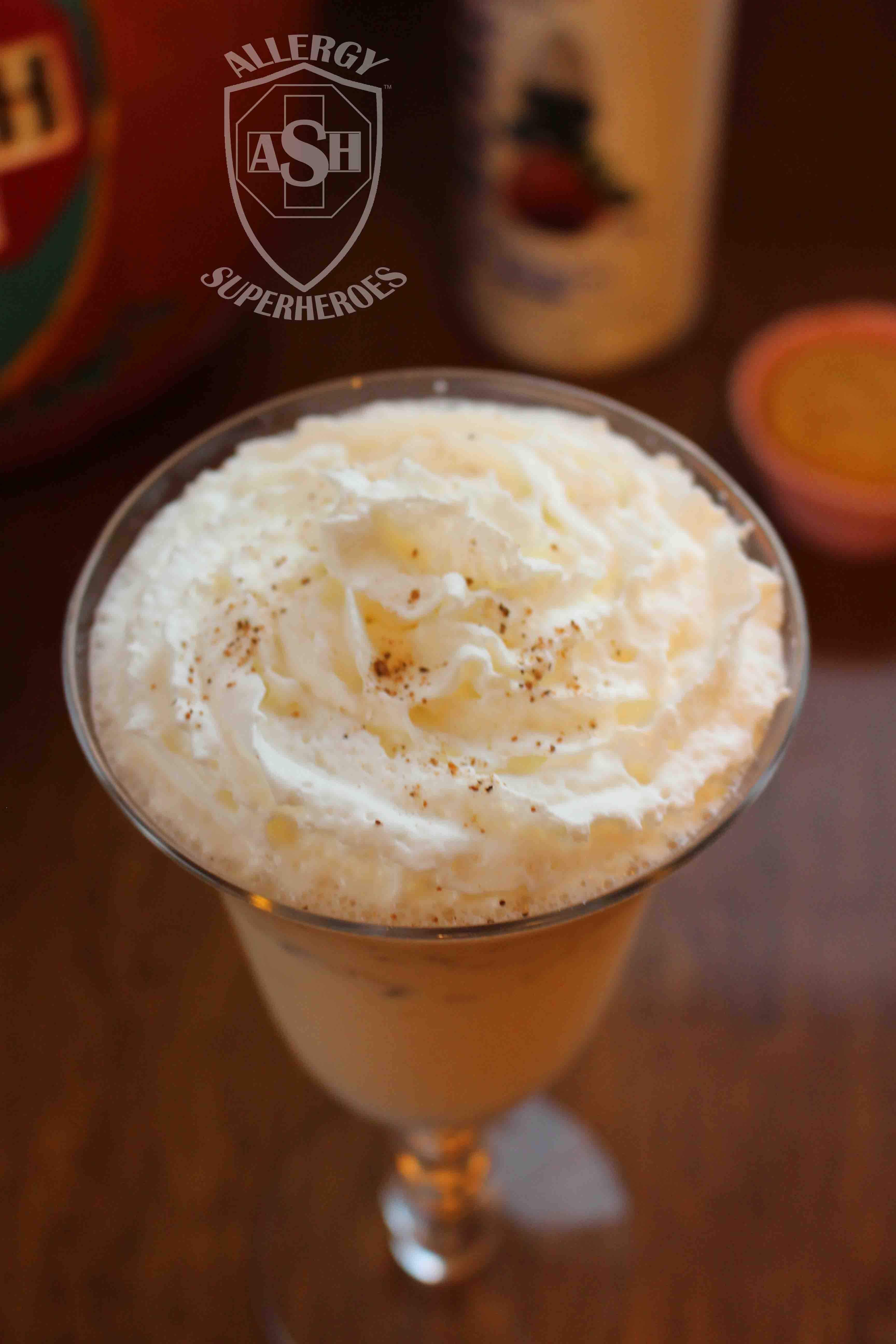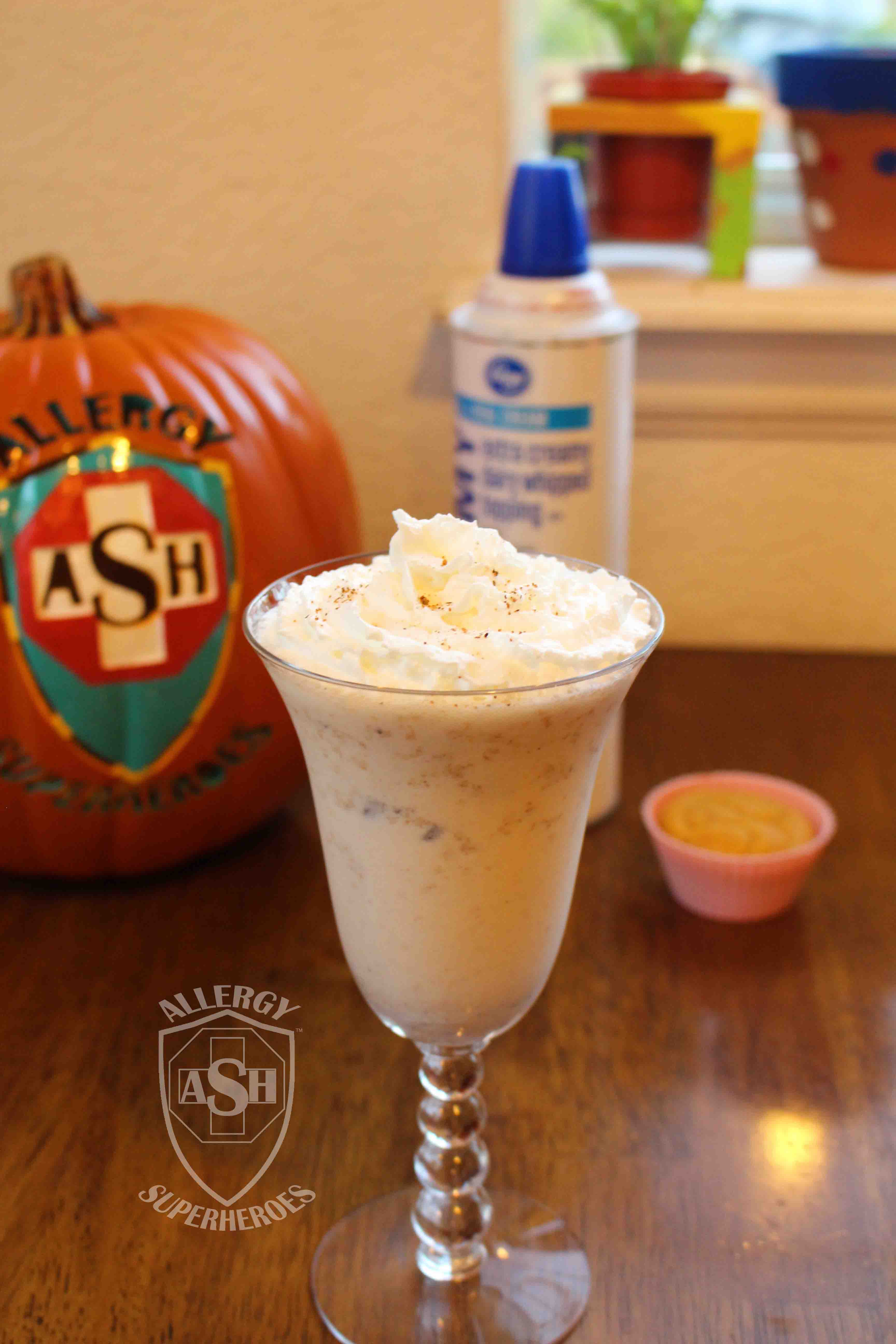 Linking up at Allergy Free Thursdays and Gluten Free Fridays