Jump to recipe
Sunday is pancake day in our house. We pretty much aren't allowed to deviate from this, unless we make waffles instead. I decided to change things up a little bit this past week though, by incorporating the flavors of the season. And I decided to make them gluten free. And while I was at it, I figured I may as well make them Top 8 Free too. You're welcome!
Gluten-Free Pumpkin Pancakes

Capture the spirit of the season in these delectable pumpkin pancakes! The perfect autumn breakfast!

Notes
Contains corn. Free from peanut, tree nut, egg, dairy, wheat/gluten, soy, fish, shellfish, and seeds.

Ingredients
3 cups gluten-free flour
1 Tbsp cinnamon
1/2 tsp nutmeg
1/2 tsp ginger
1/4 tsp cloves
(Alternately, you could use 4 tsp Pumpkin Pie Spice in place of the above spices)
1 Tbsp sugar
2 Tbsp baking powder
2 cups milk of your choice (I used Rice Milk)
1 cup pumpkin puree
3 Tbsp vegetable oil
3 Tbsp water
1 Tbsp vanilla extract
6 Tbsp melted Earth Balance or other butter alternative
Instructions
Combine all dry ingredients and mix together.
Add pumpkin, rice milk, oil, water, and vanilla. Mix together until just combined, and then allow to rest for a few minutes.
Melt your Earth Balance and stir into batter. If the batter is too thick, thin with additional rice milk or water until it reaches your desired consistency.
Heat griddle or large skillet. When hot, pour approx 1/4 of batter onto griddle for each pancake.
Flip when bubbles remain after popping on surface. Cook other side until golden.
Serve with whipped topping, safe yogurt, or your favorite syrup!
© 2023 © Eileen Rhoadarmer - Allergy Superheroes, unless otherwise noted
I love showing off the brands that make these Top 8 Free beauties!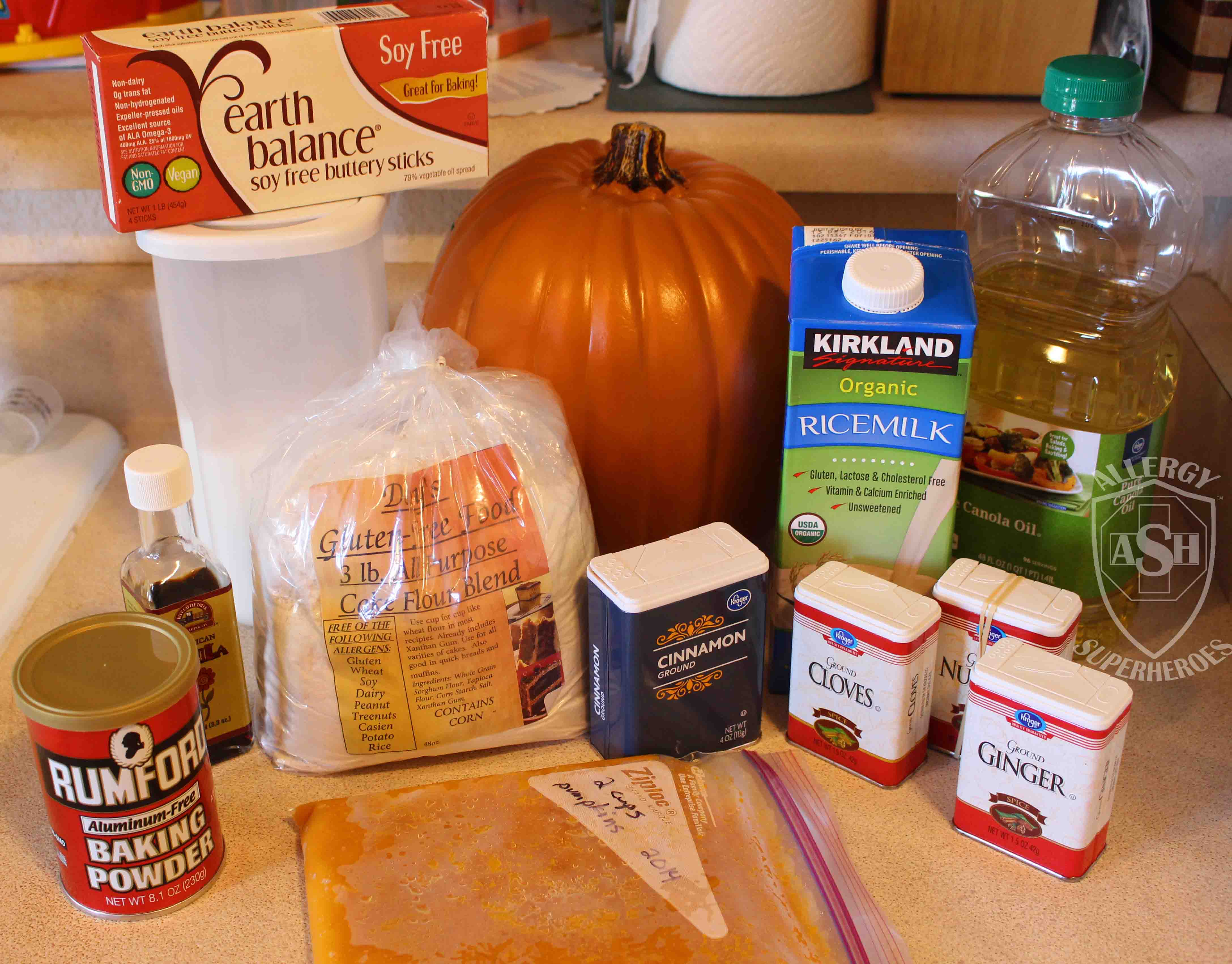 This actually made a pretty big batch–perfect for two adults, two kids with voracious pancake appetites, and plenty leftover for Friday's breakfast. You could halve the recipe if you don't need as much as we do.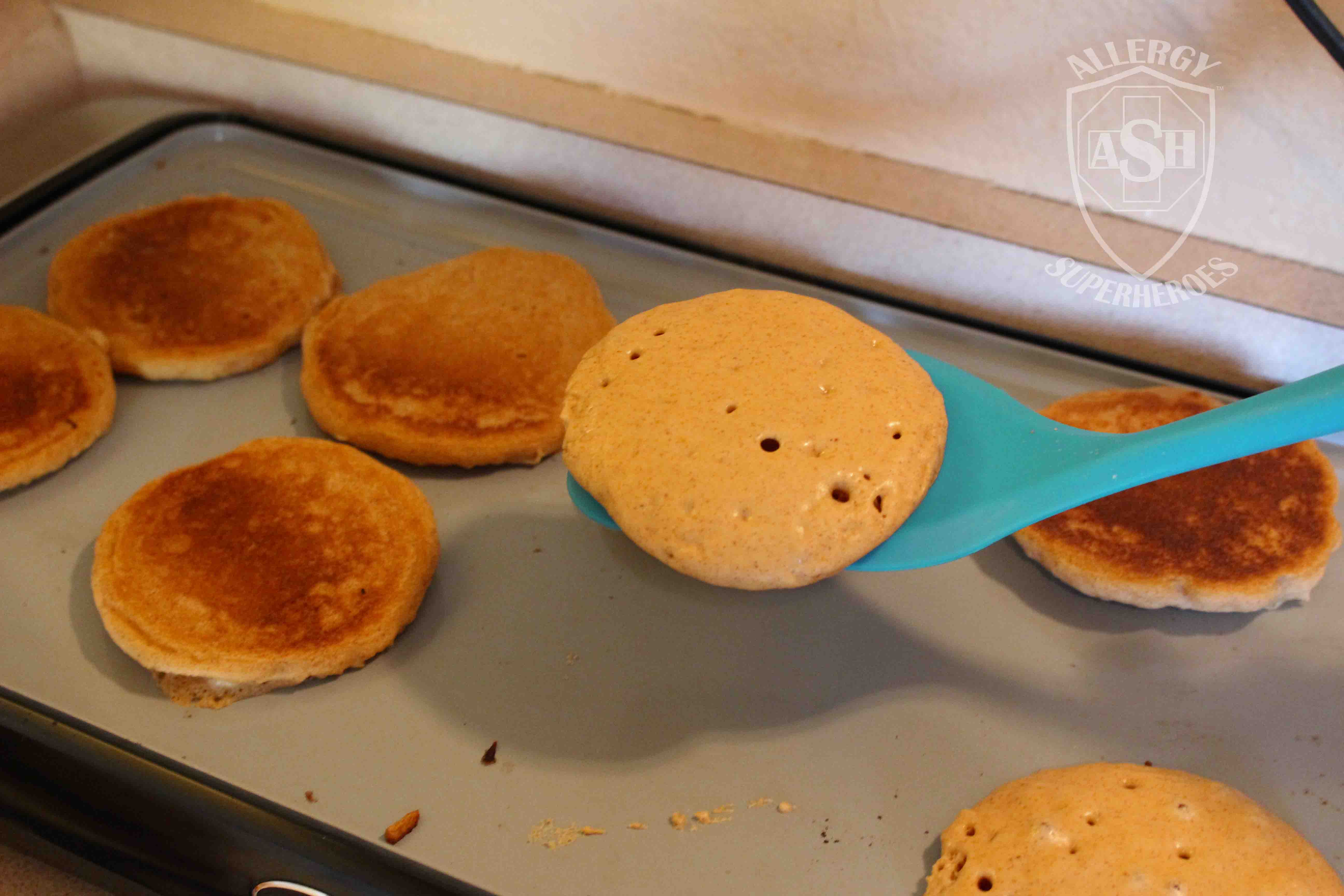 These taste great with a whipped topping, yogurt, or syrup!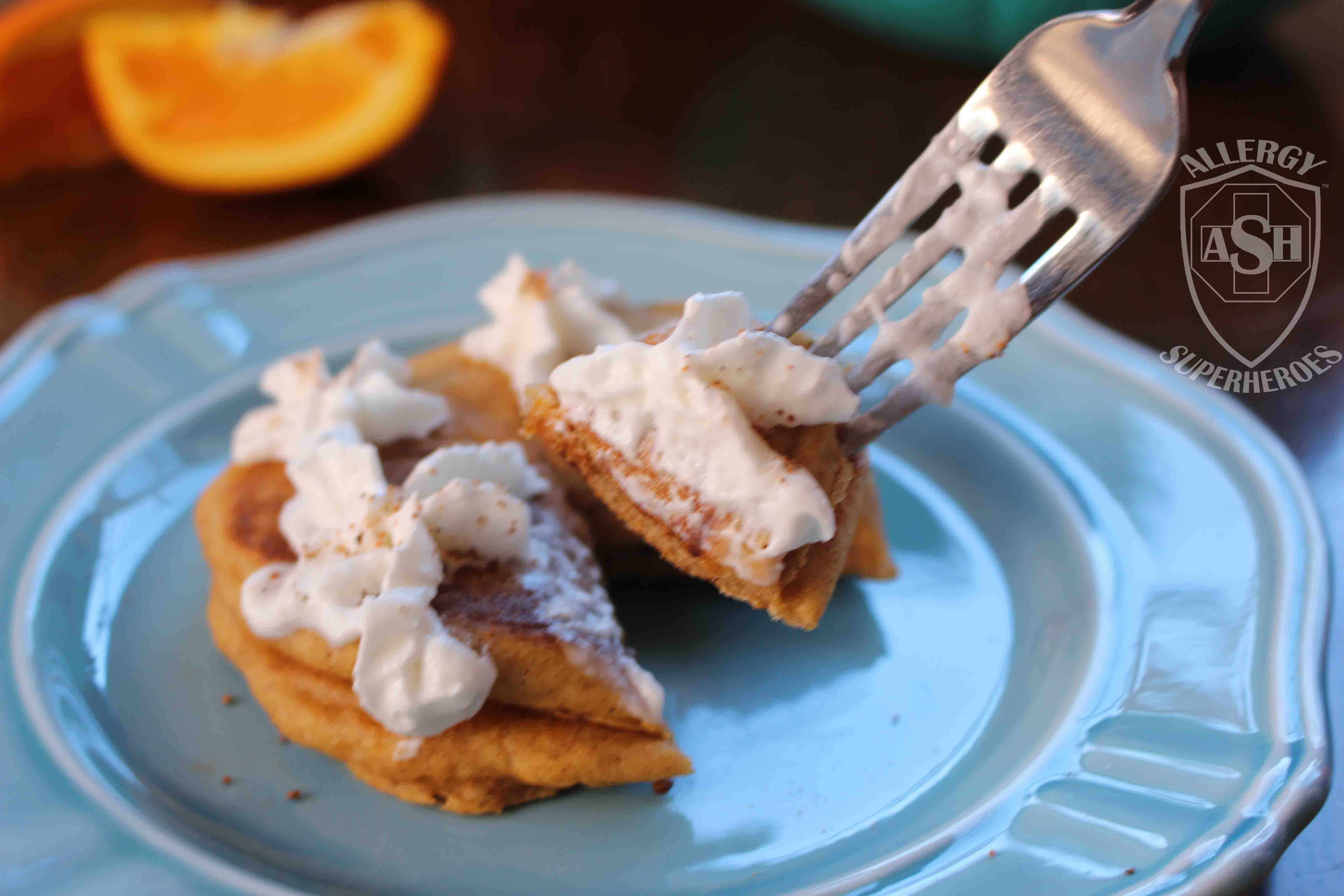 Would your kids like these? Ours did!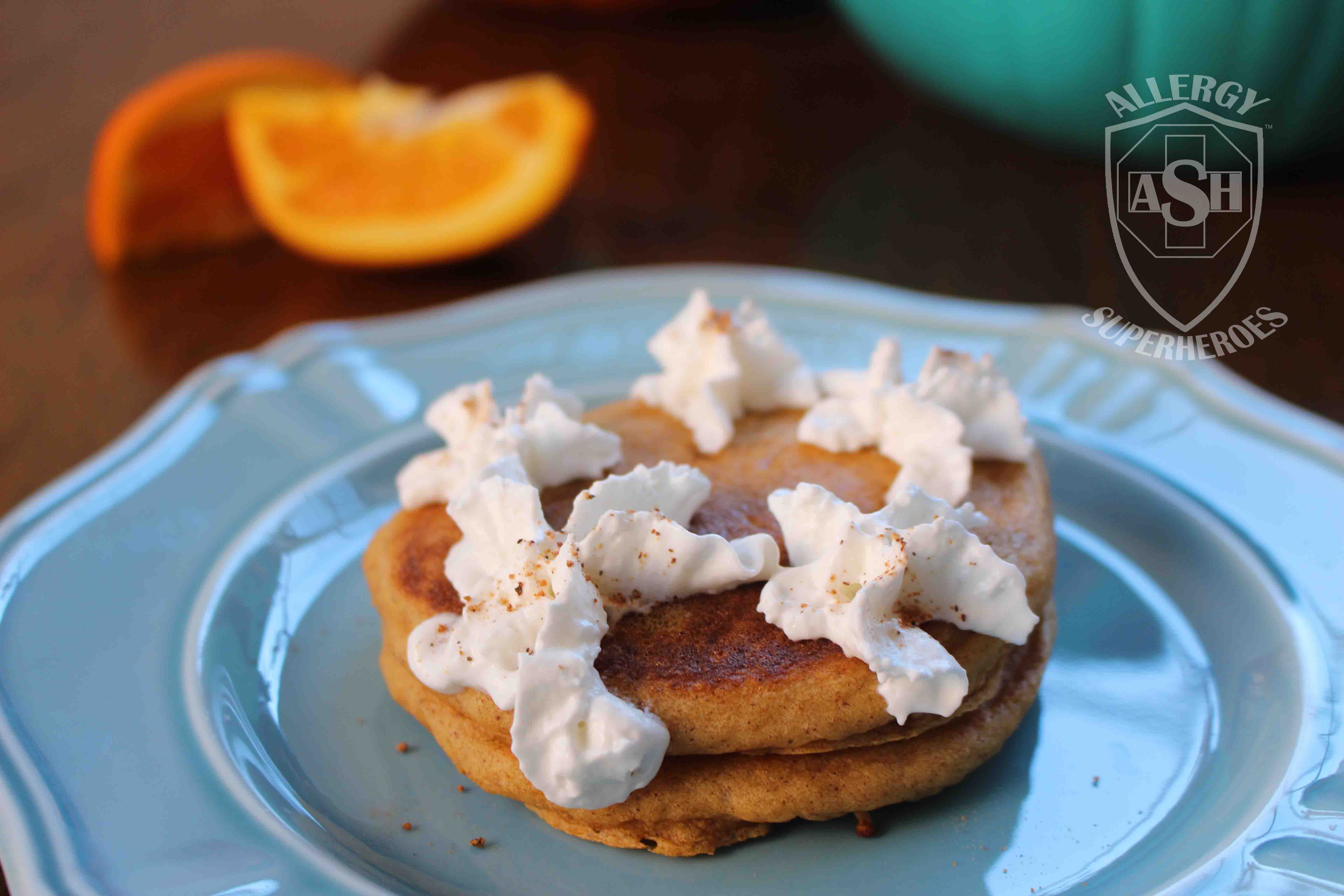 Linking up at Allergy Free Thursdays and Gluten Free Fridays