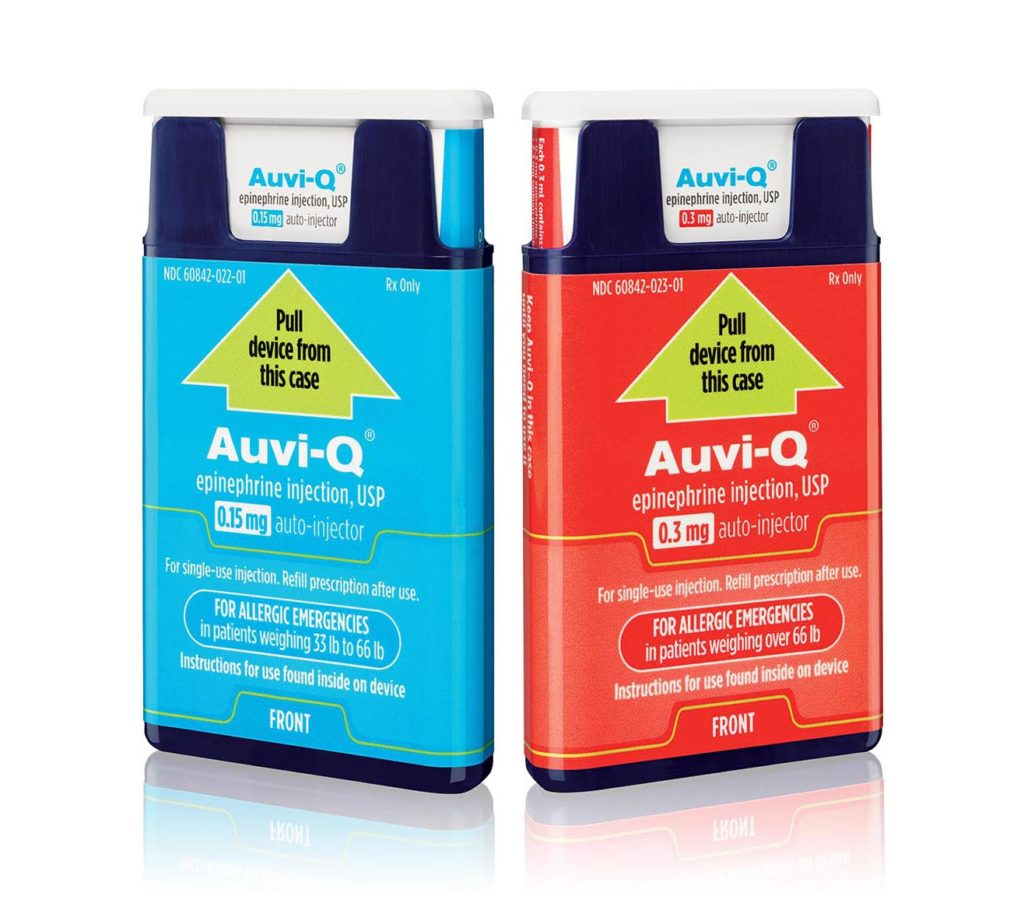 The Auvi-Q has been available again for a week now, but chances are you haven't taken advantage of it yet. After all, we only need new auto-injectors after the old ones have expired, or after we use them. For us, we won't be in the market for new auto-injectors until summer (assuming all goes well.)
So since you may not need them yet, you may still be wondering how this whole "$0 Out of Pocket for Nearly Everybody" system is supposed to work. Well, while I had kaléo's ear, I asked a lot of questions so I can break it down for you.
First off, the Auvi-Q will NOT be available at retail pharmacies for a while. Kaléo has stocked it at a network of specialty pharmacies across the country, and are focusing on their Direct Delivery service in order to ensure best expiration dating, to make sure you get the auto-injector you were prescribed (not swapped with a generic), and also to remove a lot of barriers.
Getting one is simple:
Go to the Auvi-Q AffordAbility page, download the appropriate pdf, fill it out, and bring it with you to your doctor. Have your doctor write the script and fax it all to the number on the form. (To see which form you need, keep reading.)
Be on hand to answer the phone when a pharmacy rep calls to confirm your information.
The clock starts ticking with that phone call. You'll get your auto-injectors within 24-48 hours (Monday thru Saturday), shipped to you or your doc's office, as indicated on the form. They are "packaged and shipped in accordance with label requirements," meaning that they will be protected from temperature extremes.
IF YOU HAVE QUESTIONS, CALL 1-877-30-AUVIQ.
Call from your doctor's office, call from the pharmacy, call from home. The reps there will talk anyone through finding out what they need to do to get an Auvi-Q.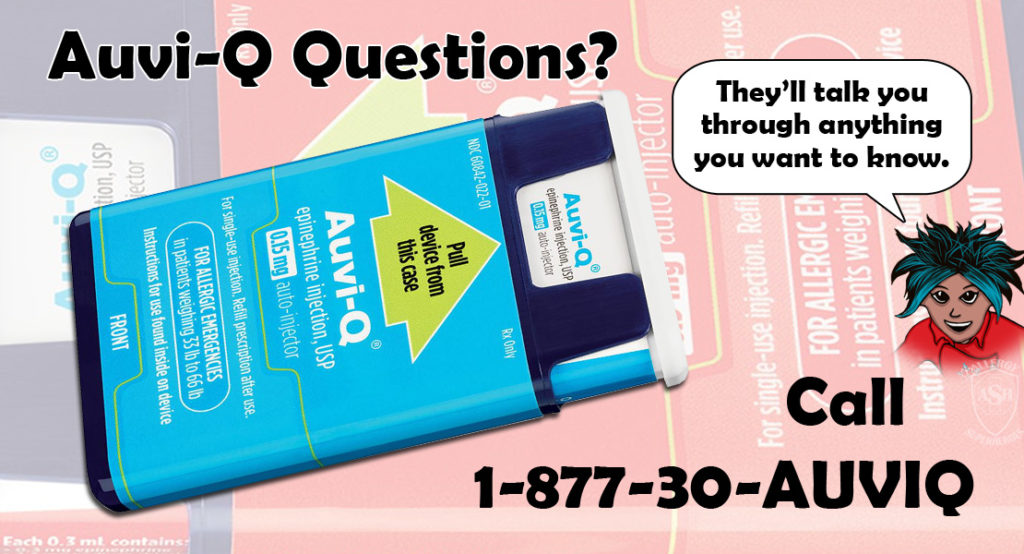 How does it work?
**In neither of the above cases will the cost of the Auvi-Q count towards your deductible.**
The one main flaw in this system is that it is not available immediately, so for patients who are filling their first epinephrine prescription or who are replacing used auto-injectors, there would be the 24-48 hour delay in arrival of the meds. If you need something immediately, get what you can. But if Auvi-Q is what you'd like to carry, why not get a set of those, too! You could keep the other brand for backup 🙂
Auvi-Q Links:
I was neither paid nor asked to write up this information. I have not received any compensation or free product, nor am I a representative of kaléo. I am just excited about the Auvi-Q, and you can read the evolution of my thoughts on it
here
. Plus I like to understand things, so I asked questions until I felt that I had a complete picture. I hope this helps answer your questions as well!