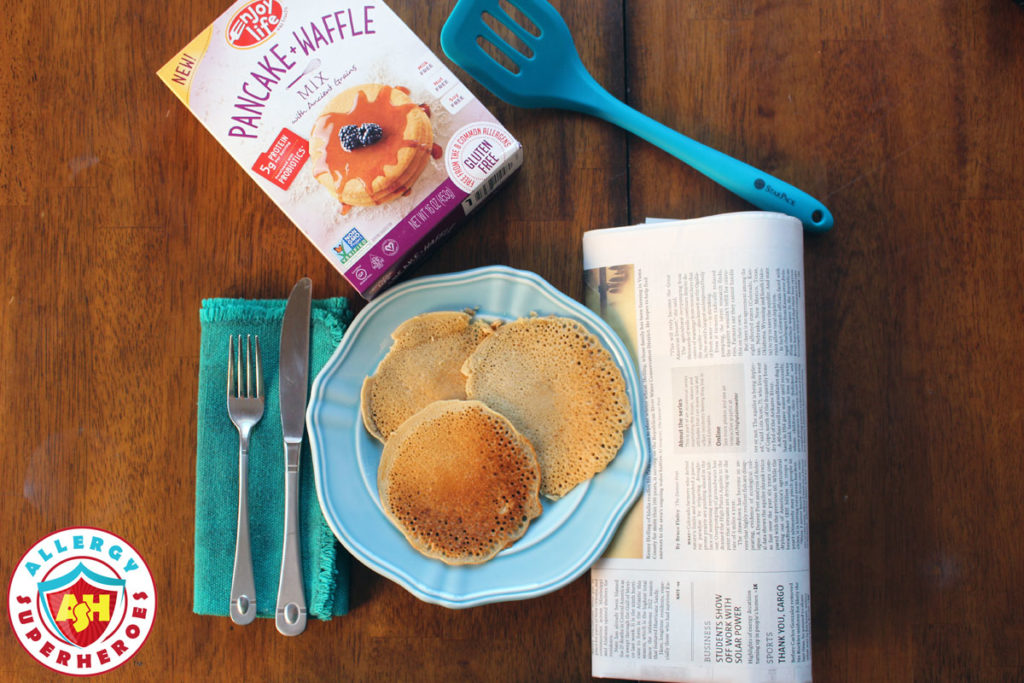 Pancakes. If you've read my posts before, you'll know that Sunday is Pancake Day around here. I've been making pancakes almost every Sunday for several years now. It's become such a tradition that my two boys expect pancakes on Sunday, even on vacation.
It was a little tricky at first with my older son's egg allergy. We had to find the right mix that didn't already have egg in it. We use Bisquick with an Ener-G egg replacer. We're lucky that we only have to avoid eggs and nuts in our household.
But what about those that have more than one food allergy and need to avoid wheat, eggs, milk or even the top 8 allergens? In rides Enjoy Life Foods to the rescue! We love that all of their products are top 8 free–in fact they go above that with making sure all their products are free of 14 top allergens. It's a great company that our family loves knowing they can eat anything from them safely.
We got some of their mixes including the Pancake and Waffle mix (found on Amazon here) in our swag bag at FABlogCon (I can't say enough great things about this FABulous conference!)
The mix has been out for a while now, so I'll just get right into it.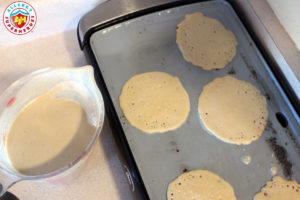 It's pretty simple to make, just add oil and water. So I mixed them up, put them on the griddle, and they stuck and I made a mess.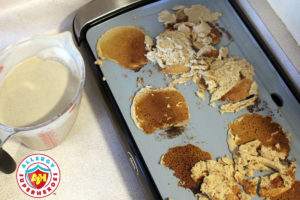 I don't usually have to oil the griddle, but I had to this time. I got the pancakes to flip then.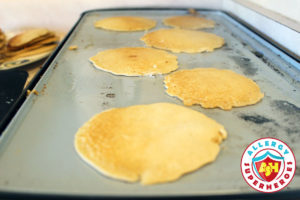 They are pretty thin and they fall apart easily. Someone told us to use a ½ cup less of water, (I've read someone else say to skip the oil in the mix, just put it on the pan) so I'll have to try that next time.
The consensus was mixed. Not surprisingly, our picky eater boys (they have some serious pickiness issues when they get a familiar food but it's made differently, whether it's oatmeal or mac and cheese) didn't care for them.
Eileen thought they were so so, but didn't want any more. I liked them the best so I got to finish them all up. Pancakes all week!
I'll be honest here; we love Enjoy Life Foods and many of their products. This was not at the top of our list though. They do fall apart easily, and they have a bit of a grainy taste to them, probably from the ancient grains they use in the mix. It's certainly a different flavor, but it is a top 8 (14) free mix made in a top 8 free facility. I think it's worth a try for yourself. You can visit their website here. Let us know what you thought if you do!