A few years ago I had the privilege of reviewing Amanda Orlando's first cookbook Allergen Free Desserts to Delight your Tastebuds. I was thrilled to have the opportunity to review her latest cookbook, Everyone's Welcome. I love supporting other people with food allergies in their business endeavors.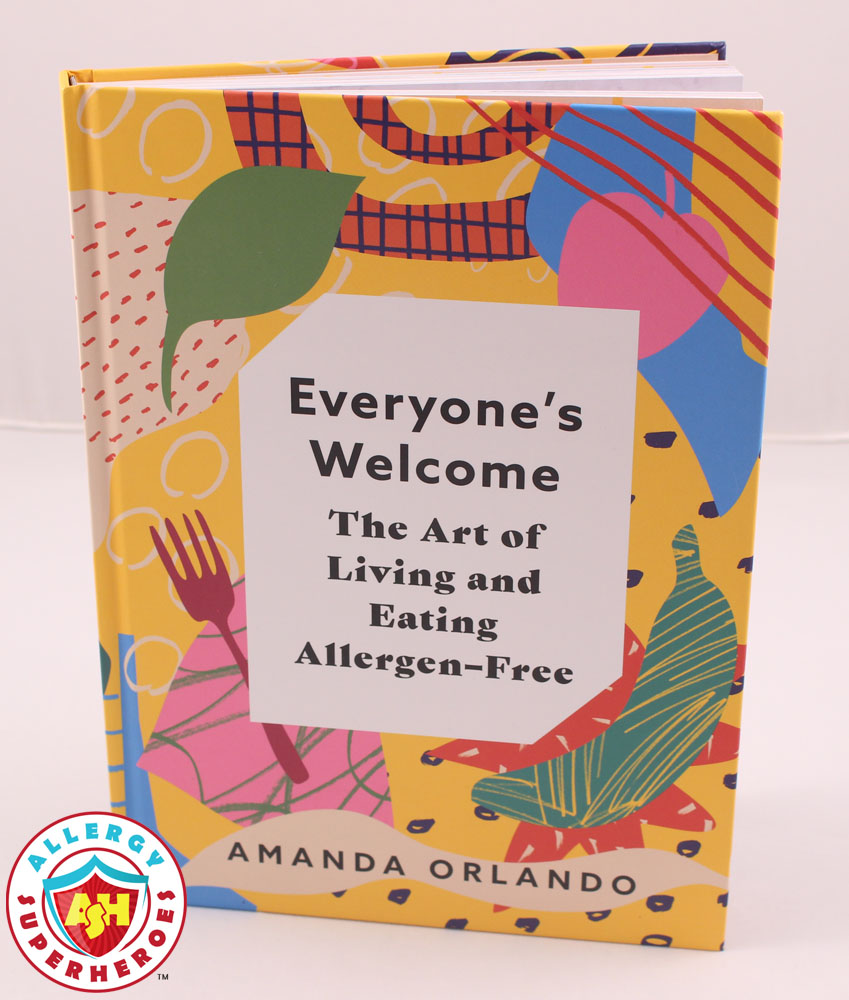 Amanda's latest cookbook is every bit as beautiful as her first one. The full page photographs make you salivate before you even start cooking.
Amanda's previous cookbook focused exclusively on desserts, but Everyone's Welcome includes dishes for every course. It has everything from fancy dinners to simple fare, so everyone will find a recipe with in its pages that will work for them.
You'll find a wealth of information in Everyone's Welcome
Before you even get to the recipes, Amanda provides a wealth of information in her introduction. It weaves her personal story into a guide book for those newly diagnosed with food allergies. She covers communication and self-advocacy along with tips for dining out, traveling the world, and even coping with anxiety. The introduction alone would make this is worthwhile gift for someone who has just been diagnosed with a food allergy.
Amanda even provides instructions for cooking staples such as oatmeal, broths, and smoothies. People who never really cooked before a food allergy diagnosis have their lives affected the most, and Amanda's book can help. From these simple recipes, she goes all the way to more complicated dishes that need to cook all day, plus plenty in between. The instructions are clear and easy to follow, which is imperative in a cookbook.
Amanda also provides a helpful key with each recipe, indicating which of the major allergens it's free from. Additionally, there's a table at the back of the book, listing all the recipes in order with a handy chart to see at-a-glance which allergens the dish contains.
Of course, in order to review a cookbook like Everyone's Welcome, I have to make a few recipes. Here's what I tried:
Chicken Lettuce Wraps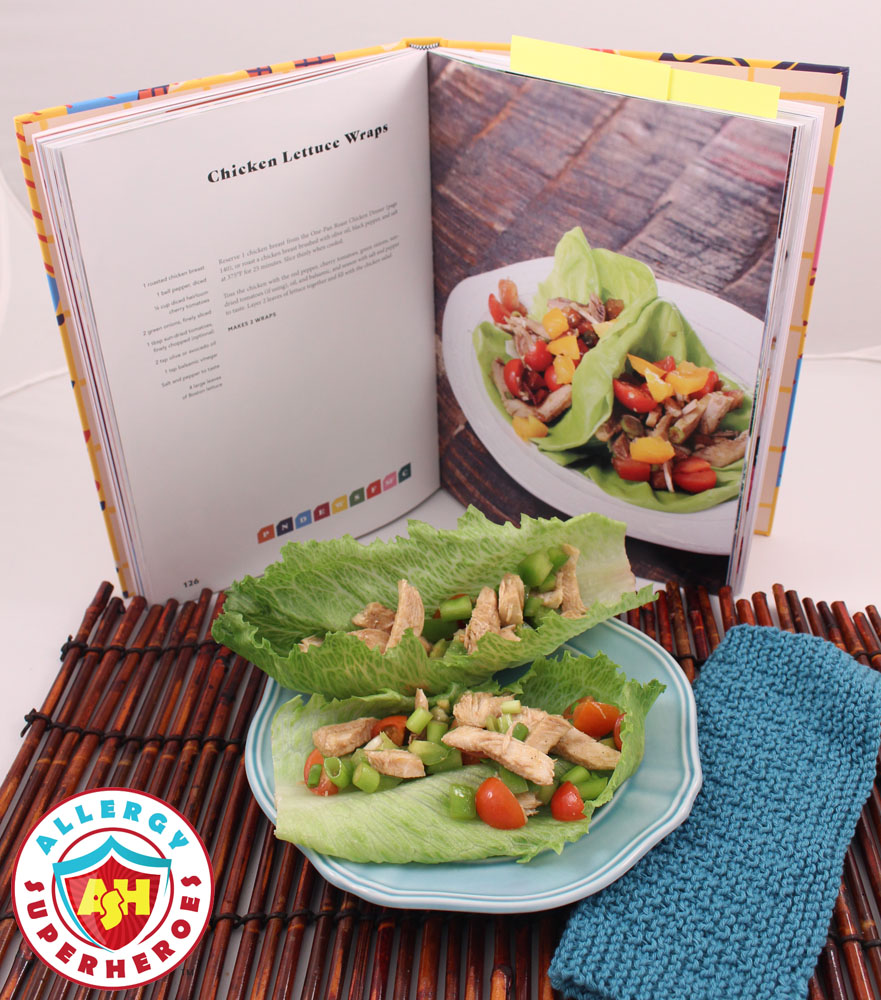 The first recipe I made was for these scrumptious lettuce wraps. A lettuce wrap is a tasty option for lunch or dinner, and this recipe provided a delicious filling. Using a piece of lettuce as a tortilla removes common allergens like wheat (after all, the only ingredient is lettuce.) It also results in a lighter meal and reduces calories. These lettuce wraps did not disappoint!
Maple Quinoa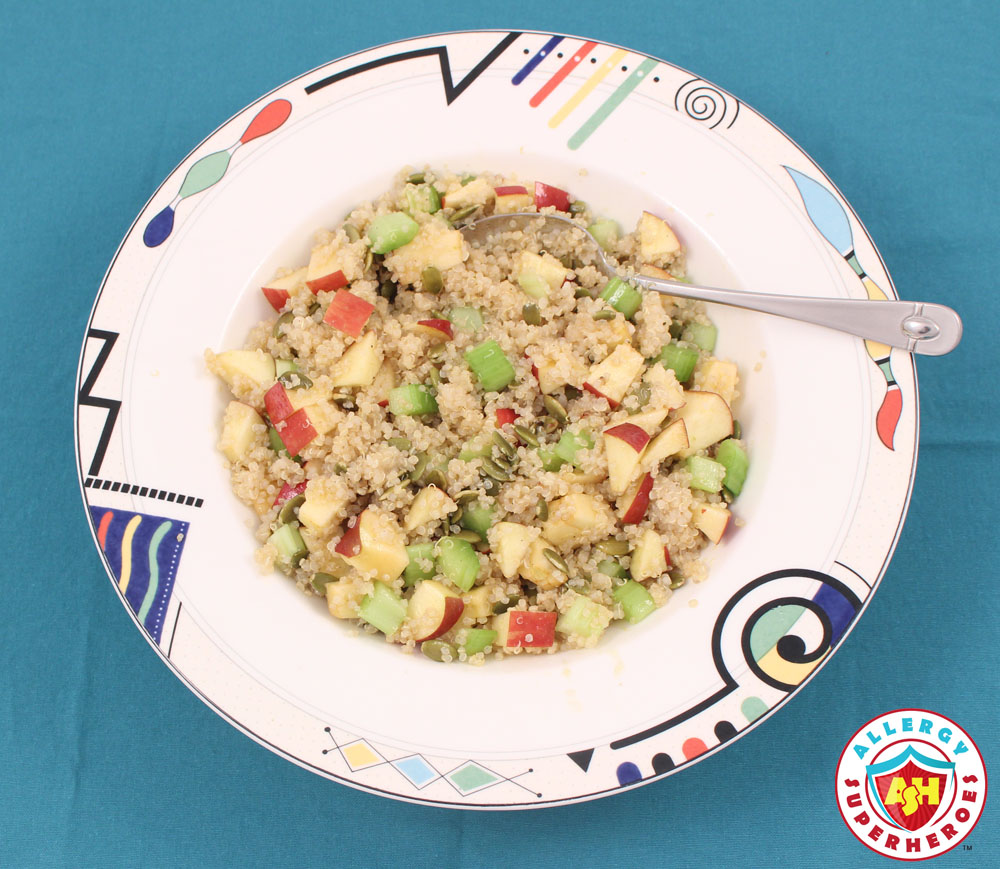 The Maple Quinoa Salad was one of the first things that caught my eye when reviewing Everyone's Welcome. Probably because of the pumpkin seeds–I am in love with pumpkin seeds! So I will gravitate towards any recipe that contains them.
This combination of crunchy fillers and sweet and tangy sauce was absolutely delicious! We served it as a main course and then used leftovers as a side dish, and it was wonderful both ways.
Lemon and Dill Quinoa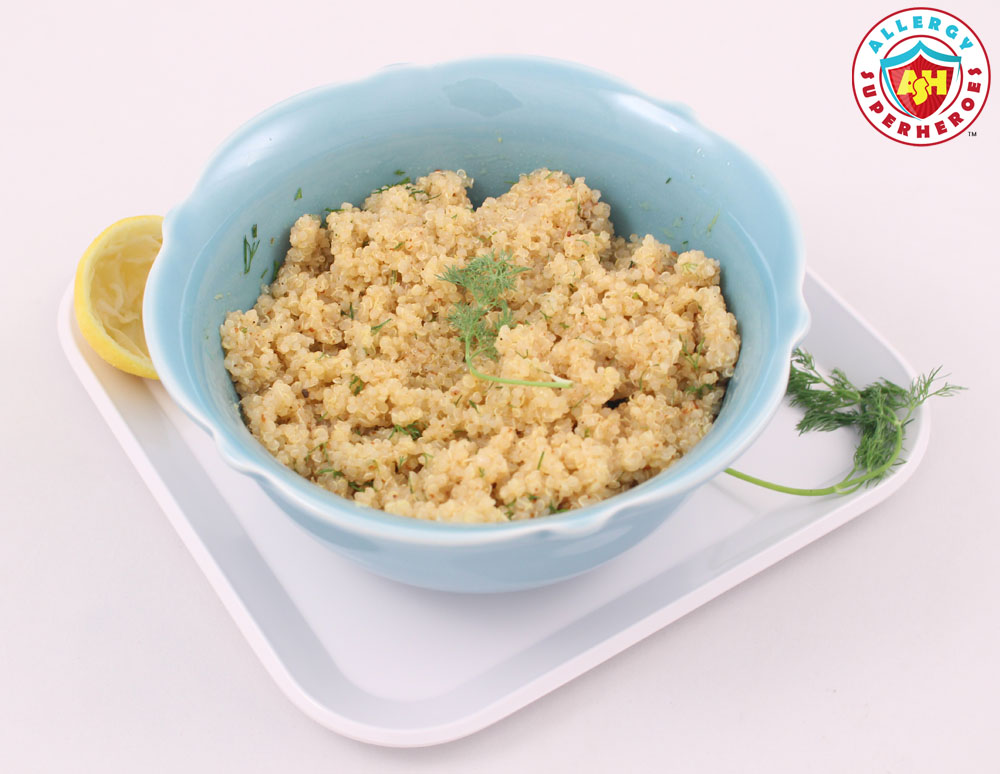 In the book, this recipe was for Lemon and Dill Wheat Bulgur, but I don't have any bulgur and didn't feel the need to buy some. I simply made an extra large batch of quinoa before making the Maple dish above, and used the rest here. I'll tell you, the dressing for this dish took it from ordinary side dish to one that threatens to steal the show!
What's Next?
When I get the chance to review a cookbook like Everyone's Welcome, I usually make a lot of recipes right away. But what about after the review is done? Well, there are several other recipes in this book that caught my eye, and which I would like to try. I don't like to spend a long time on meals except for special occasions, so our next holiday dinner might just include one of these:
Slow-Roasted Lamb with Cranberry Sauce (page 138)
Roast Beef with Mushroom Gravy (page 142)
And simpler dishes I intend to make next include:
Fusilli with Mushrooms and Asparagus (page 152)
Blueberry Scones (page 74)
And there's a good chance I'll also make the Pumpkin Seed Butter (page 38) because of how in love I am with pumpkin seeds.
Thank you, Amanda, for sharing your cookbook with me! If you'd like a copy, you can find it here:
I received a copy of Everyone's Welcome for free. Regardless, all opinions are my own.