Never assume.
I was walking through the library the other day and this book caught my eye.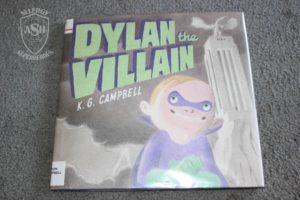 Our kids are very interested in superheroes, and villain stories are a lot of fun too, so I thought I would check it out. I looked at the first few pages while still in the library and saw that, in addition to being amusingly tongue-in-cheek about the life of a pint-sized Super-Villain, the main character also had a food allergy.
"Cool!" I thought. "A relate-able trait! We need more food allergies in books when it's just part of the character's life!"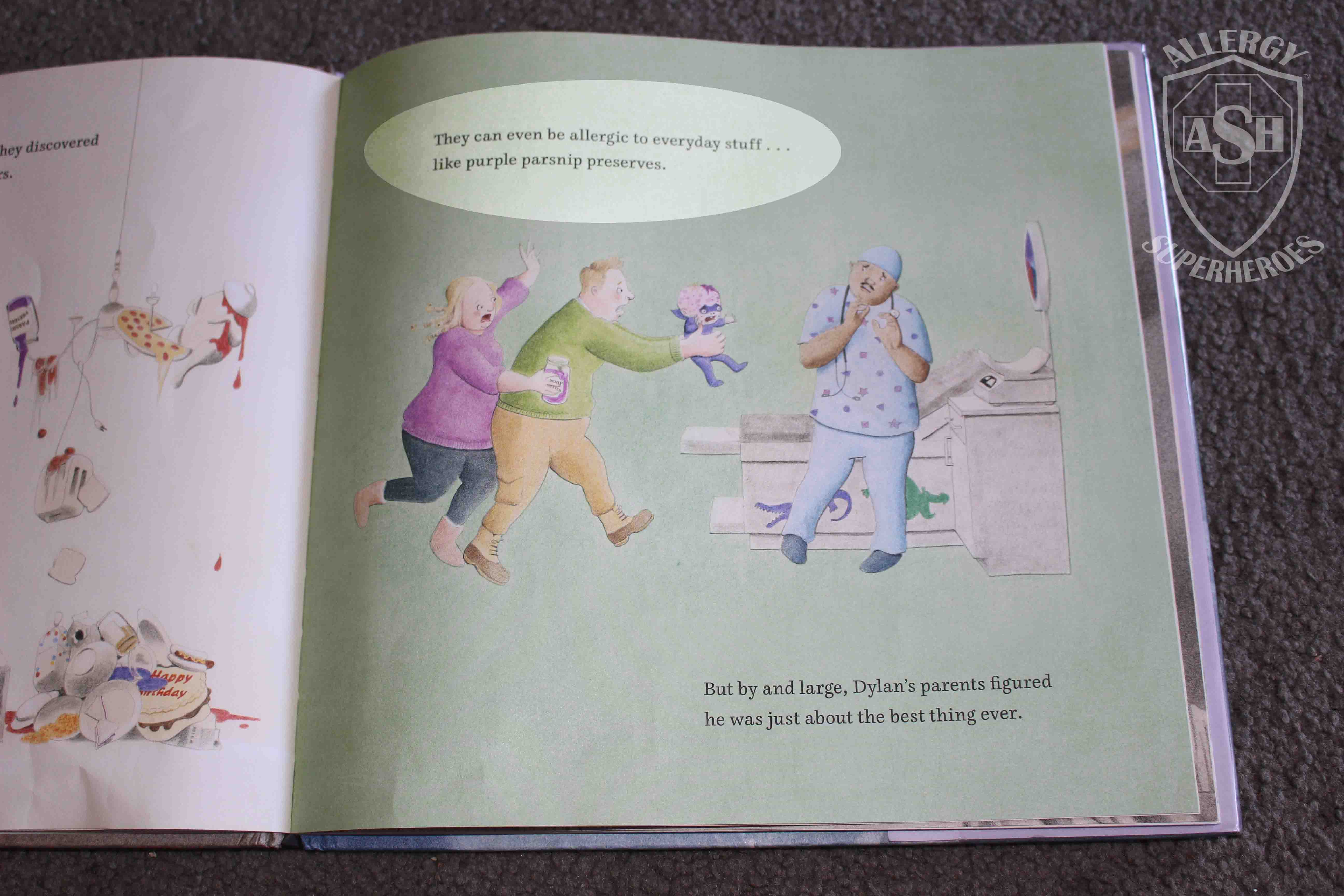 Spoken too soon.
I did not finish the book in the library, as I usually don't when choosing books for my children. I wish I had.
The main character, Dylan, thinks that he's the best Super Villain in the world, until he attends Super Villain school. There, he quickly gets into a rivalry with a little girl, who always seems to be just a bit more villainous than he is. Dylan and this girl compete for the most villainous spot in the class, and at the end of the story, she uses Dylan's food allergy against him.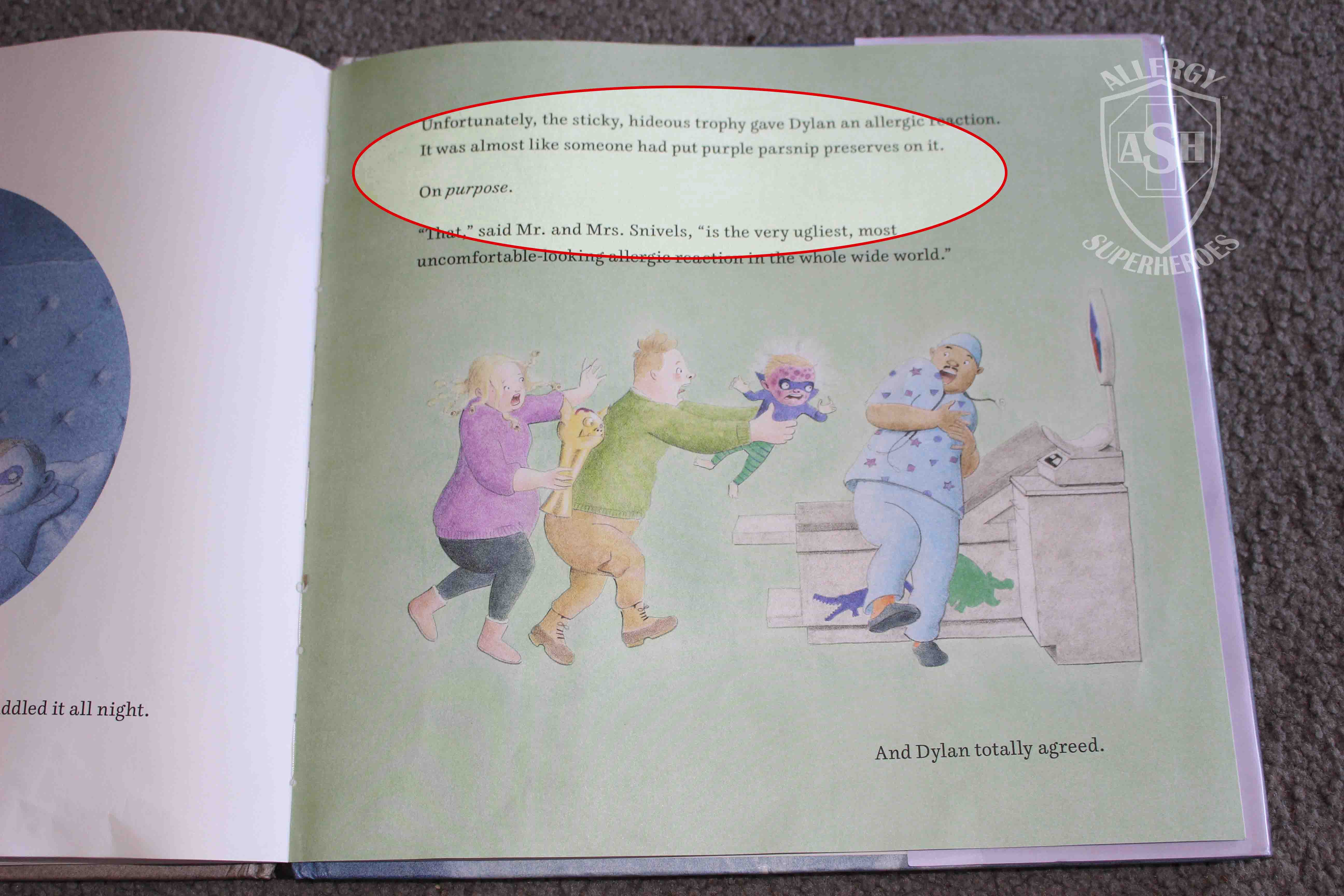 I don't like the idea of children intentionally exposing other children to foods they are allergic to. I think it sends the wrong message–that this kind of exploration will have amusing results, and that allergens are a weapon.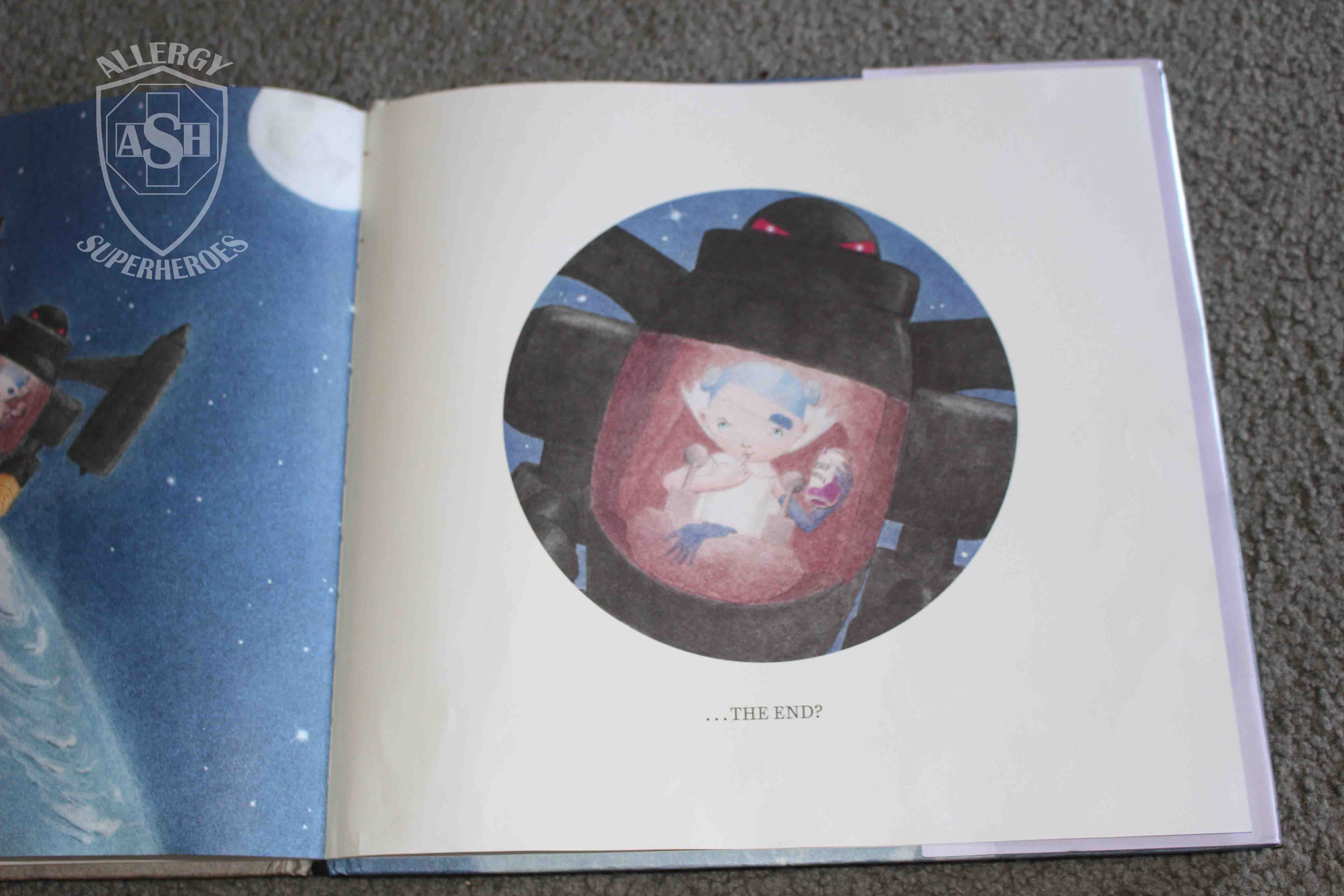 I know what the author of this book would say if I were to challenge them on their choice of conclusion to this story. They would state that the characters are Super Villains, that their behavior is way over-the-top, and that no one would be emulating their behaviors. But I disagree.
Yes, the characters are Super Villains. Yes, all their behaviors are being used for humorous effect, and children should not be encouraged to mimic the behavior of the bad guys. But children do play bad guys–and quite often, at that. It's part of exploring their environment, social situations, and where they fit into the world. It's also part of trying out social interactions to see what works and what doesn't.
Now, most of the behaviors in this book are impossible to emulate, except in the imagination. It's impossible for a child to launch a schoolmate into outer space. It's impossible for children to build robots with working shrink rays and freeze rays. However, children are perfectly capable of smearing allergens on objects they know their classmates will touch. In fact, it is the only behavior in the book that children would be capable of copying. And reading this casually in a story may even give kids this idea when it had never occurred to them before. This could also create the impression that food allergies don't need to be taken seriously, or that it would be funny–not potentially deadly–to play a prank like this on someone.
I was very disappointed by this book, but I take this as a reminder that I need to be active in what my kids are exposed to. If parents don't want their food allergic kids to see food allergies in this way (it may instill fears of food allergy bullying, for one), then we can't assume that the mention of food allergies will be construed in a positive light. We always need to read to the end.
Food allergies are not a joke and should not be taken lightly. And our kids deserve respect.
Edited to add:
While discussing this book with my mom, who also had the misfortune to read it to my kids before we returned it to the library (my kids, at least, seemed to think that this "villainous" behavior didn't kill the book), I decided I would write a review for the book on Amazon. And when I got to the page, I found this surprising and gratifying note (emphasis mine):
From the Author
It goes without saying that we authors, illustrators and publishers of Kids Lit have only the best of intentions; to entertain and delight our young readers.  So to discover that we've made an unwitting misstep, that our story has been interpreted as insensitive or worse, is obviously very upsetting.

In the context of a fantastical world of super-villains, it never crossed our minds (my own, and those of the many folks at Viking), to draw a connection between Purple Parsnip Preserves and the real world issue of food allergies.  They were merely a plot device.  Indeed, the stuff is never consumed and might easily have been replaced by something entirely inedible, such as itching powder.

So to parents and kids living with food allergies, who have seen something here that we did not, I extend my sincerest apologies.  I can assure you that future projects will be approached with a heightened sense of caution.

More importantly, you should know that you have been heard.  Future printings of Dylan the Villain will be altered to accommodate your concerns.  Thank you for bringing them to our attention.

Sincerely, KGC.
The food allergy families (and even good folks without food allergies) raised their collective voices before I ever encountered this book, and the author heard our message. Some damage has still been done, as current copies of the book are in circulation, but I am glad that the author is not only sensitive to our concerns, but is doing something about it. Thank you K.G. Campbell.