Have you seen this trick before? Did you know that you can use Kool-Aid packets to dye Easter Eggs?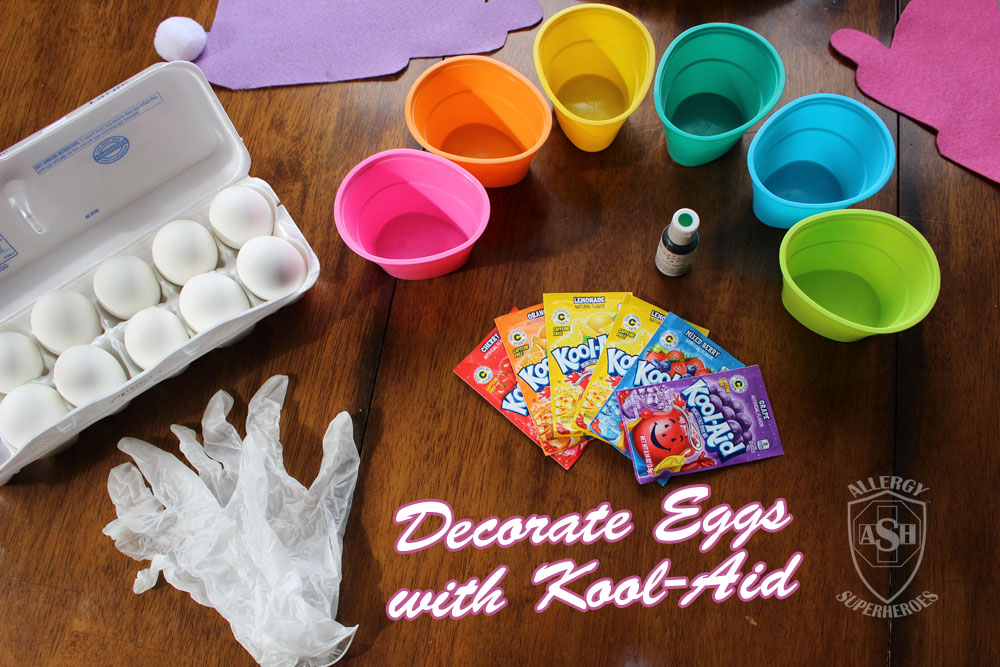 You might be wondering why we're dying real eggs when our son has an egg allergy. Well, as I've stated before, we've never completely eliminated allergens from the house, and with proper precautions I don't feel like it's necessary–as long as everyone is comfortable. Of course, there are plenty of egg-free ways to enjoy the egg decorating tradition, like Egg Nots–but we've continued to make them because we feel we can safely do so. The egg shell itself isn't allergenic, and after bathing in boiling water for 20+ minutes, they've been pretty thoroughly washed. Zax wears gloves as an added protection, too. He enjoys coloring these for the rest of us. If you have someone with an egg allergy in your house, this is a personal choice you'll need to make.
Zax can handle egg in it's baked form now too, and has declared that he wants to dye some raw eggs so we can use those to bake the egg doses for his Egg Study!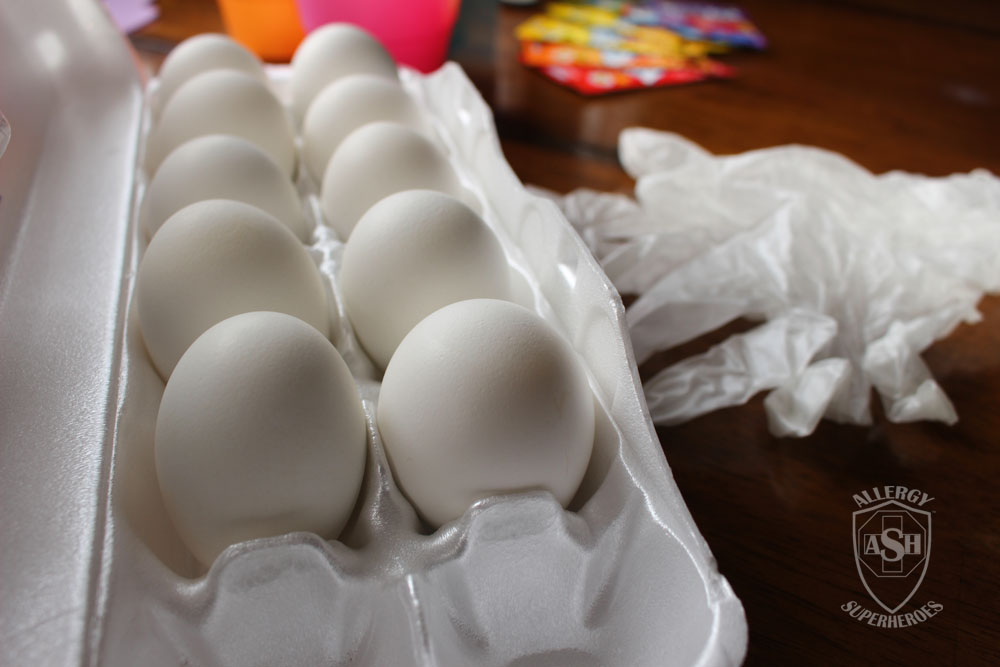 So anyway, if you're dying real eggs for Easter, Kool-Aid works really well! This is because it's essentially the same thing as the egg decoration kits–food dye. You won't need to add any vinegar or lemon juice either, as the citric acid in the Kool-Aide provides the acid.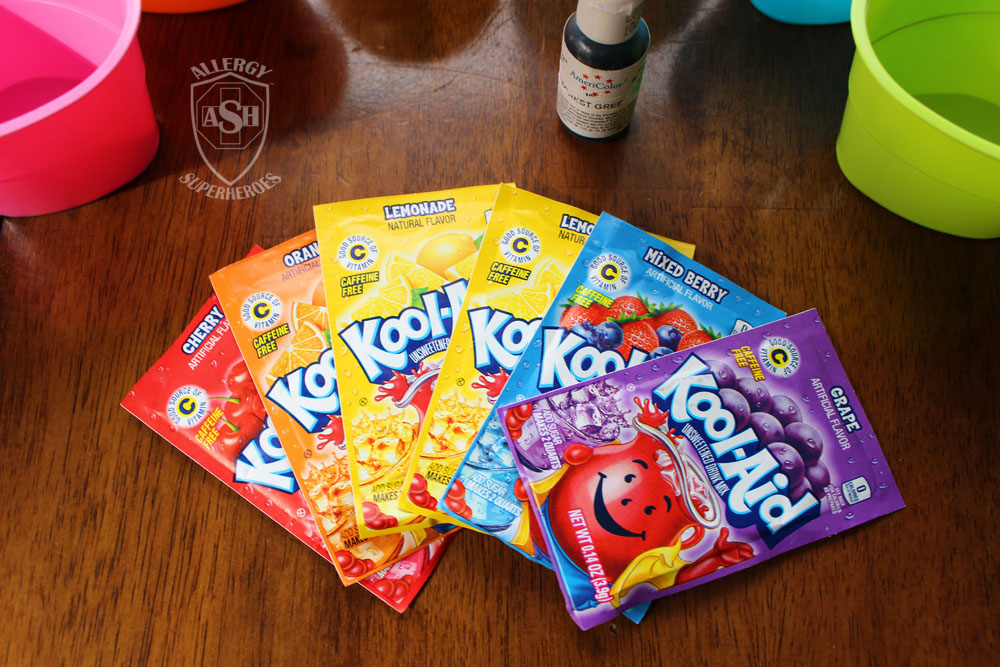 Choose your packet colors based on what color you want your eggs to be:
Red = Strawberry or Cherry
Orange = Orange
Yellow = Lemonade
Blue = Blue Raspberry or Mixed Berry
Purple (it comes out closer to gray) = Grape
Green = Well, I don't know of a green Kool-Aid. I used a packet of lemonade and a few drops of green food coloring. You could try mixing a yellow packet with a blue packet too.
Mix your colors by emptying the packet into a cup and adding 1/2 cup water. One advantage to this method is that your kitchen will smell nice, instead of like vinegar. Without adding sugar though, your little ones will get a shock if they try drinking the mix!
Once mixed, dye your eggs as usual!
At $0.25 per packet (or cheaper if you can find a store brand), this is a cheaper (and nicer-smelling) way of decorating your Easter Eggs. Why not give it a try this year?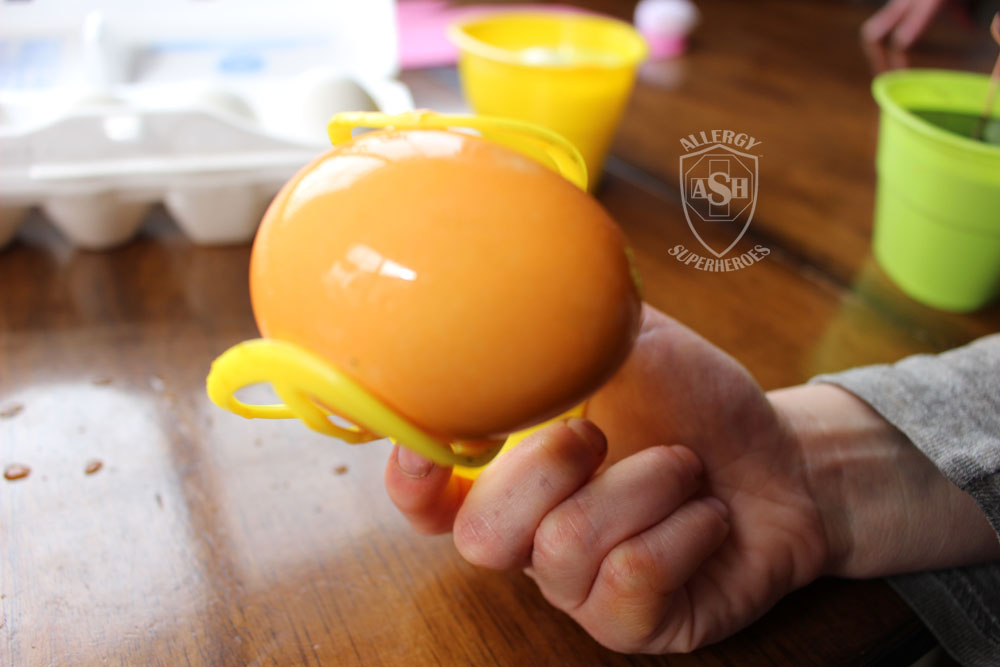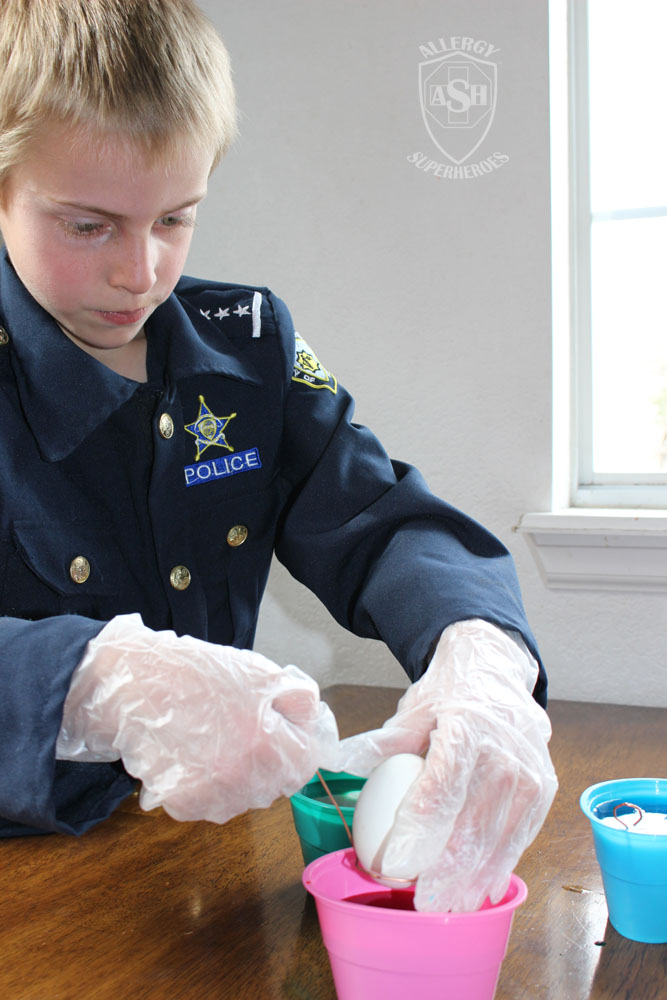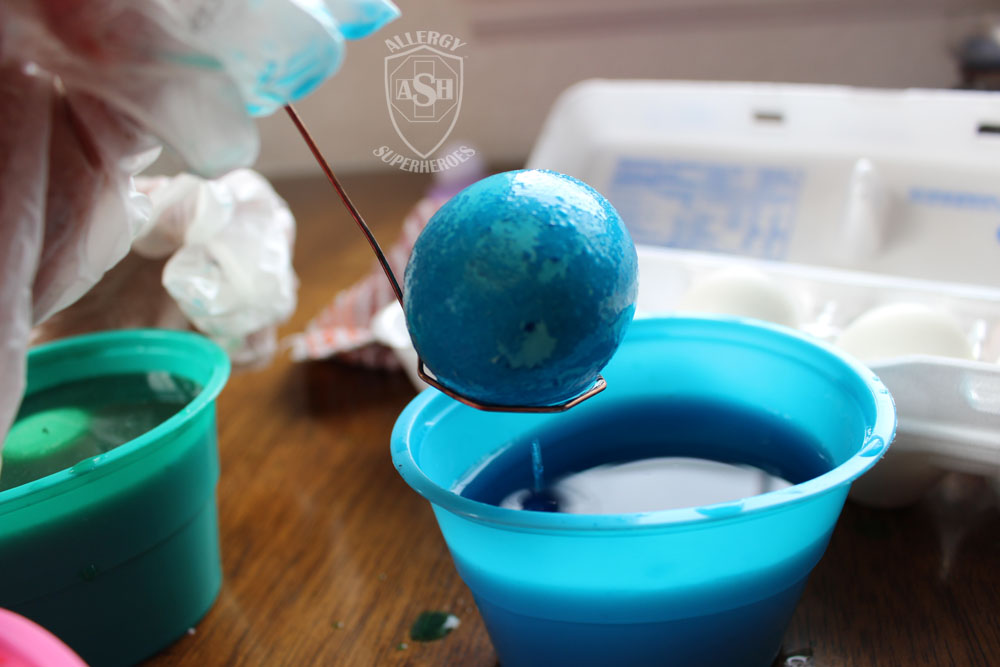 When do you dye your Easter Eggs? Have a Happy Holiday!