Jump to recipe
Hubby and I used to love getting Fried Rice at Chinese Food restaurants. With more fun and flavor than regular white rice, it was our staple choice!
Then our son was diagnosed with an egg allergy. And while we still occasionally ordered it when we knew he wasn't going to eat the Chinese food anyway, our use of it tapered off. I'm not sure I even remember the last time we had it.
We miss it though, so last week, I decided to try making our own! As it turns out, it's pretty easy to do! The most time-consuming part is chopping up veggies. Plus, you have to remember to cook rice ahead of time and chill it. It will be dry enough to properly crumble if you do so. If you use it right after cooking, it will clump together in the pan.
Egg-Free Fried Rice

This tasty dish gives you the great flavor of fried rice without any egg! (If you're not worried about eggs, you could scramble some in at the end.)

Notes
Contains soy and sesame. Free of peanut, tree nut, egg, dairy, wheat/gluten, fish, and shellfish. Easily corn free.
Soy allergy? Try coconut aminos instead of soy sauce! Sesame allergy? Omit the sesame ingredients without losing the integrity of the dish!

Ingredients
2 Tbsp canola oil
3-4 cups fresh or frozen veggies of your choice, diced
3-4 cups cooked brown rice, chilled
2 Tbsp low-sodium soy sauce
1 Tbsp sesame oil
sesame seeds
Instructions
Heat the oil in a wok or large skillet over medium-high heat.
Add the denser veggies that will take longer to cook, and saute them for 3-ish minutes.
Add the lighter veggies and saute for another minute.
Add the rice, crumbling it between your fingers as you go.
Stir the rice until well-incorporated and it is warmed-through.
Add the soy sauce, sesame oil, and sesame seeds and stir together until well-mixed.
Serve warm and enjoy!
© 2023 © Eileen Rhoadarmer - Allergy Superheroes, unless otherwise noted
One of the great things about this recipe is how flexible it is! Use your favorite veggies, or what you have on hand. I used carrots, red bell pepper, mushrooms, green onions, kale, and frozen corn. I was going to add frozen peas, but discovered I was out. Make sure you chop everything into small pieces!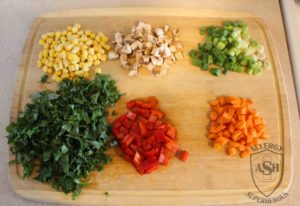 Make sure you add any veggies that take longer to cook first and save the more delicate ones for later. Otherwise, you'll end up with burned scallions or under-cooked carrots.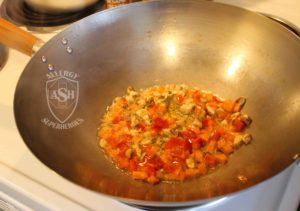 Only cook your delicate veggies for a minute or so. They will continue to cook when you add the rice, so you don't want to overdo it!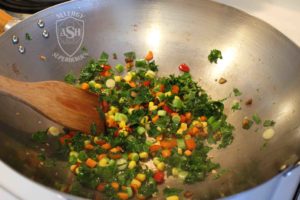 Make sure you break up any clumps of rice with your fingers as you add it. Don't take too long though, as you don't want the veggies underneath to burn!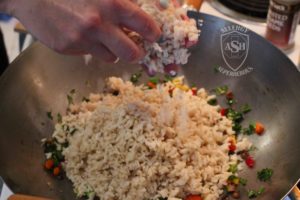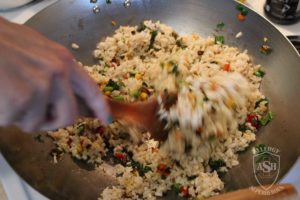 If you have a soy allergy, try adding coconut aminos or a homemade soy sauce instead of the real soy sauce.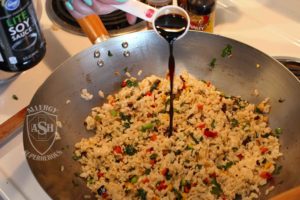 If you have a sesame allergy, you can safely omit the sesame oil and sesame seeds. The flavor will change a little, but you won't miss it.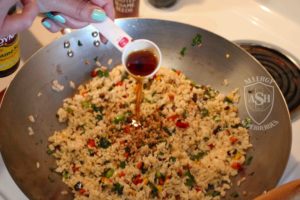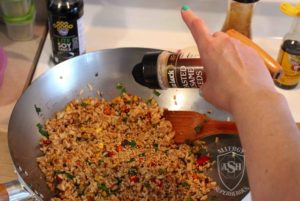 Enjoy!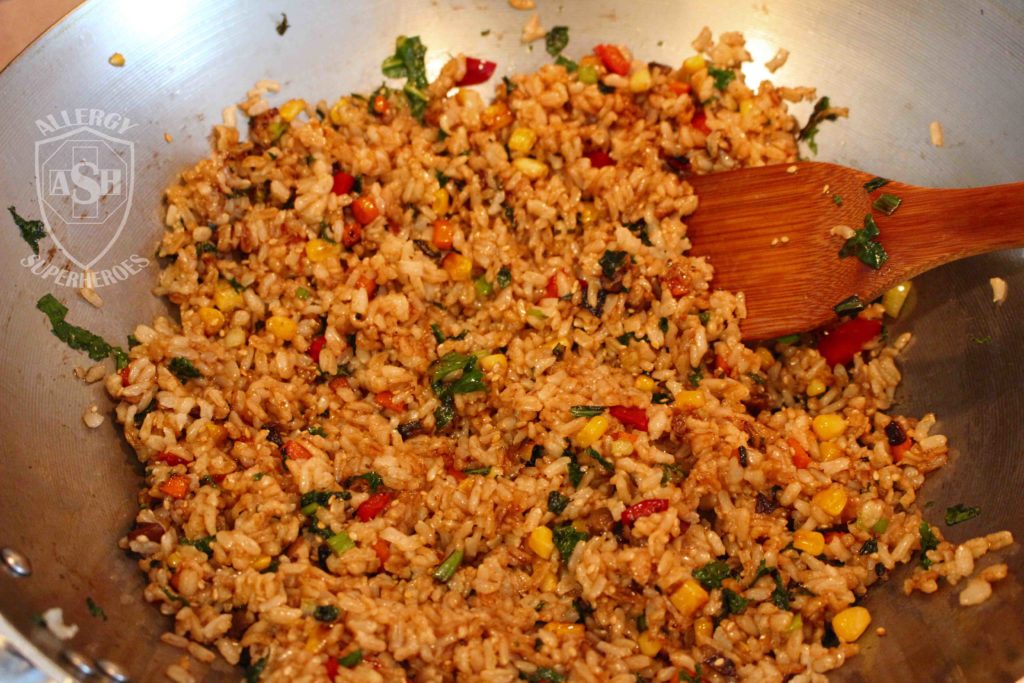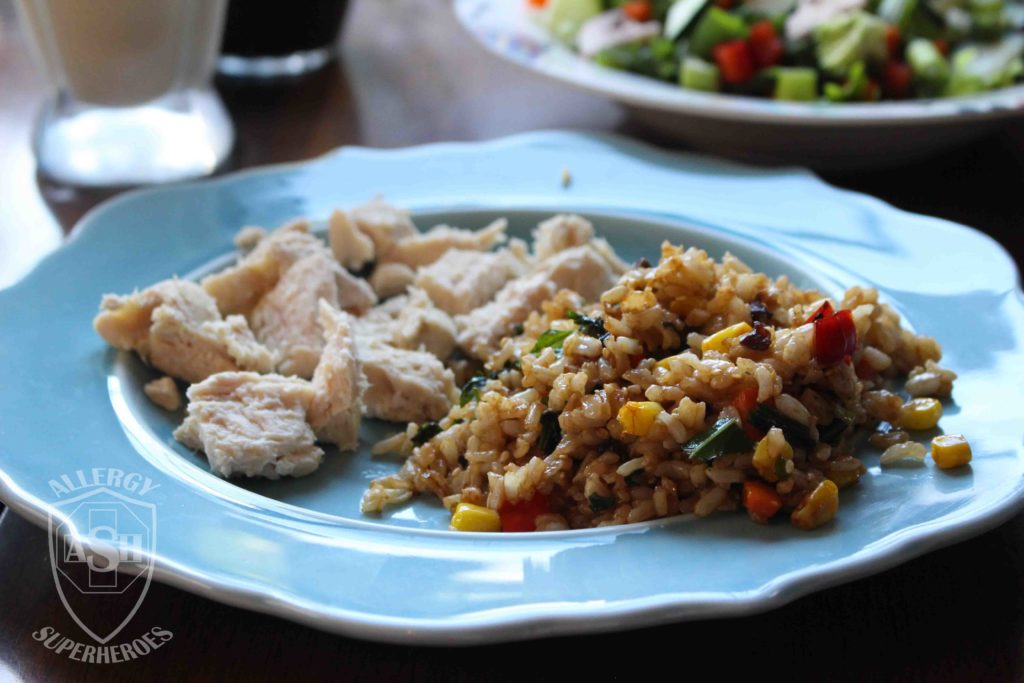 Linking up at Allergy Free Wednesdays and Gluten Free Fridays