Jump to recipe
I modified this recipe from the potatoes that accompanied a pork recipe in our McCall's Cooking School cookbook. The pork is killer and I'll post my variation of that recipe sometime, but it's a time-consuming beast, best for special occasions. I enjoy making the potatoes on their own (even though they don't get any pork flavoring this way) because it can be done much more quickly and adds some great flavor to any meal!
Easy Potatoes Boulanger

A great side dish to add flavor to any meal. And the best part is, it's Top 8 Free!

Notes
Contains corn (optional ingredient.) Free of peanut, tree nut, egg, dairy, soy, wheat/gluten, fish, shellfish, and seeds.

Ingredients
4-6 potatoes
1 onion, diced
1 clove garlic, minced
olive oil
1/2 - 2/3 cup chicken broth or stock
1/2 tsp salt
pinch pepper
pinch thyme
1/2 tsp parsley
1 tsp cornstarch (optional)
Instructions
Cut your potatoes into chunks or discs.
Heat your olive oil in a large skillet over medium heat.
Add potatoes, onions, and garlic. Pan-fry, covered, until almost done (15-20 minutes), stirring occasionally.
Once potatoes are nearly cooked through, add chicken broth to pan and sprinkle potatoes with spices.
Continue to cook, covered to control loss of fluid, until potatoes are done.
If the sauce is too thin, mix 1 tsp of cornstarch with water and then slowly add to the potatoes while stirring. Stop adding as soon as the sauce thickness is to your liking.
© 2023 © Eileen Rhoadarmer - Allergy Superheroes, unless otherwise noted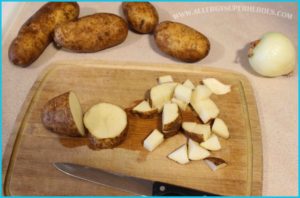 Chop your potatoes. They would more traditionally be in discs, but I've found it easier to pan-fry potatoes when they're cut in small chunks.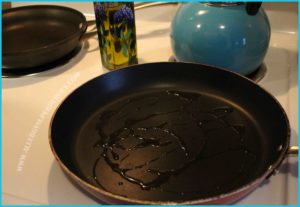 Heat your oil.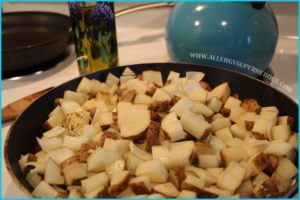 Start frying your potatoes, onions, and garlic. Make sure to stir them intermittently so they don't burn on the bottom. This part could be done without a lid, but they cook faster and more evenly when the heat is contained.
Prepare your broth and seasonings. I like to use Better than Bouillon, but you should use whatever stock is safest for your family.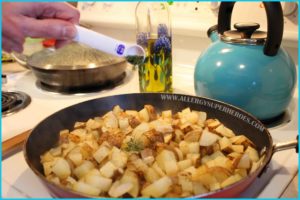 Add the broth and then sprinkle on your seasonings. Stir, and then put the lid on to continue cooking.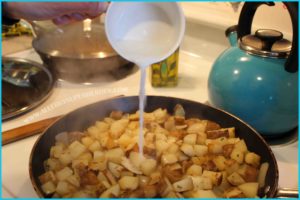 If the sauce is too thin once your potatoes are cooked through, mix cornstarch into a few spoonfuls of water and then slowly pour this into your potatoes while stirring. Stop as soon as it's thick enough, you don't need to use all of the cornstarch! (You could alternatively use another thickener of your choice.)
A tasty accompaniment to a variety of meals!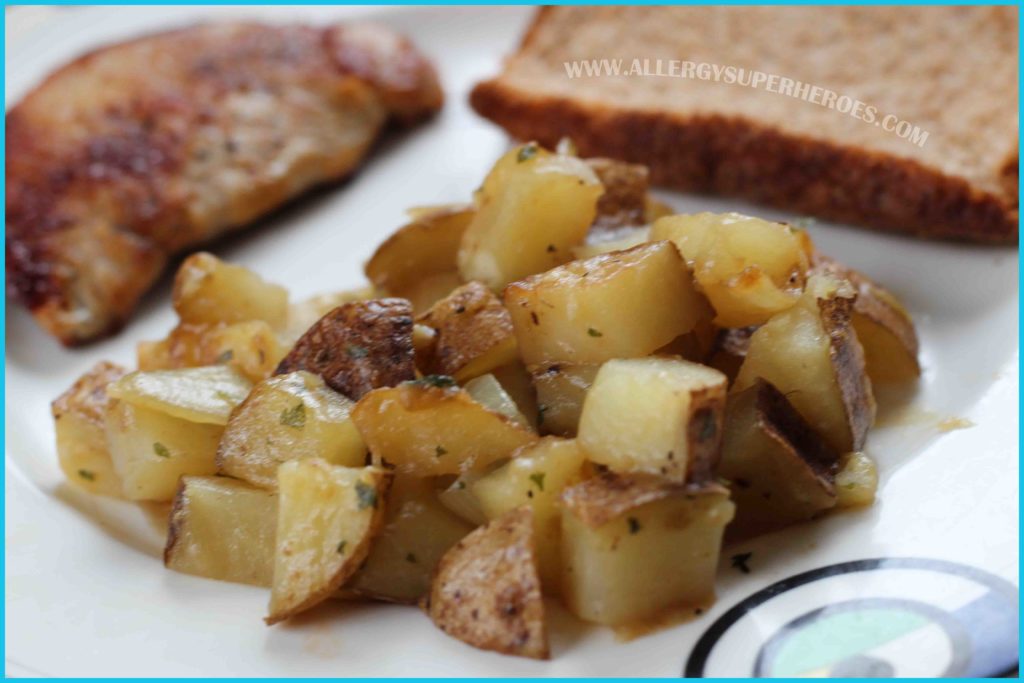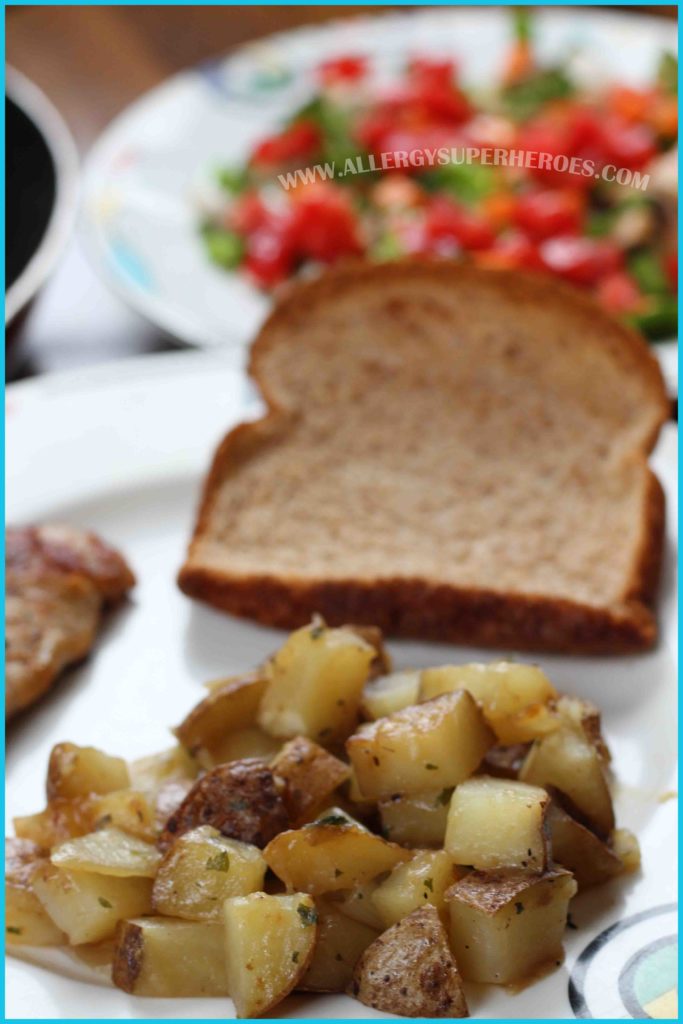 Linking up at Allergy Free Wednesdays and Gluten Free Fridays