Jump to recipe
The other night I pulled out my phone while making dinner, looking for inspiration to turn our abundant cucumber and tomato crops into an attractive vegetable dish. After seeing a few ideas, I began playing around.
Then hubby walked into the kitchen.
Hubby: *gasp!* Is that a Greek salad?
Me: It's a cucumber, tomato, and feta salad. Is that Greek?
Hubby: I think so!!
So hubby decided to add olives to his salad as well.
I dunno, it's all Greek to me!
Regardless of what you call it, this dish turned out to be both bright and refreshing! An exciting change from regular garden salads.
Cucumber Tomato Salad

This light salad will bring a refreshing change to the table tonight!

Notes
Contains dairy. Free from peanut, tree nut, egg, wheat/gluten, soy, fish, shellfish, seeds, and corn.

Ingredients
1 cucumber
~1/2 cup chopped fresh tomatoes
3 green onions
3 Tbsp feta cheese crumbles
optionally add black or greek olives, if you like
For the Dressing
3 Tbsp olive oil
1 Tbsp red wine vinegar
1/2 tsp oregano
1/4 tsp salt
a few grinds of black pepper
Instructions
Cut cucumber into quarters lengthwise, then slice thinly.
Chop tomatoes and green onions.
Mix veggies together in a bowl, along with feta.
Whisk dressing ingredients in a small bowl. Drizzle over salad.
Top with black or Greek olives, if you like. Enjoy!
© 2023 © Eileen Rhoadarmer - Allergy Superheroes, unless otherwise noted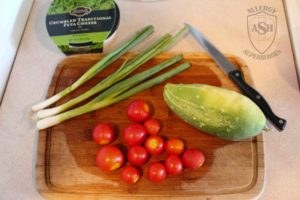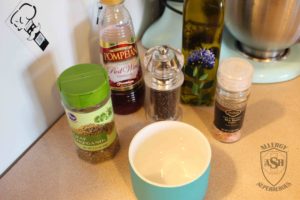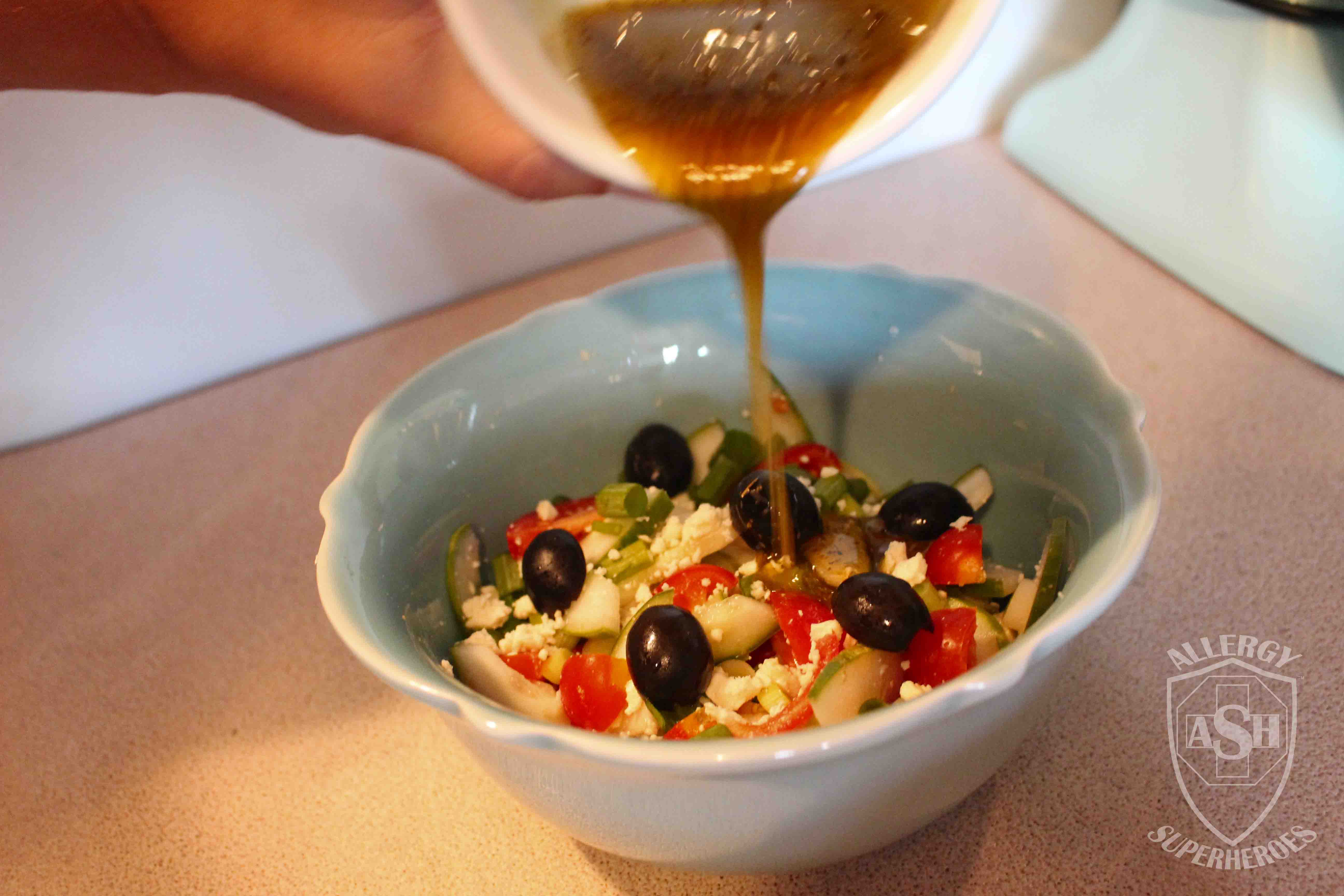 This was a hit in our house!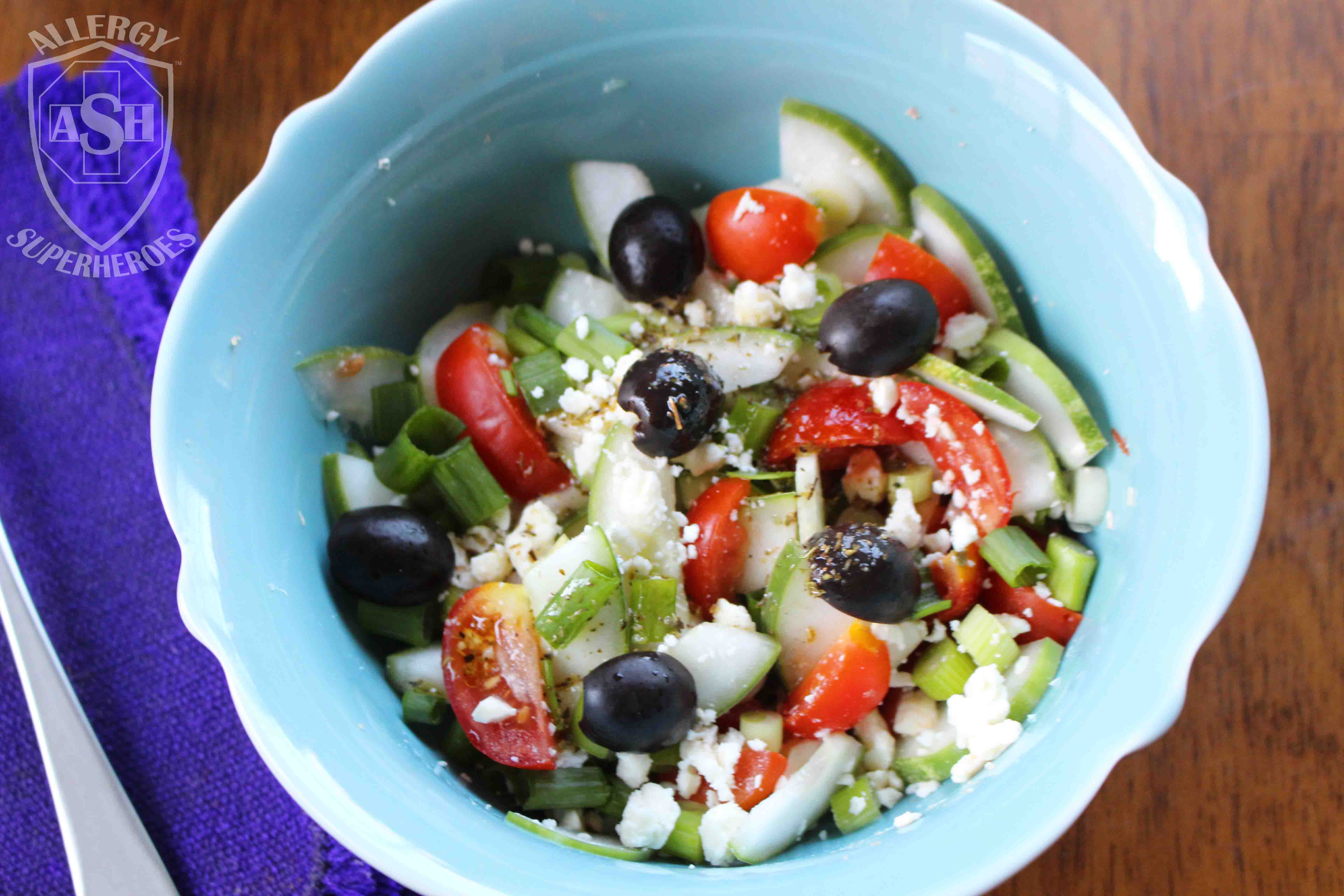 Linking up at Allergy Free Thursdays and Gluten Free Fridays
Do you take your salad with or without the olives?