Jump to recipe
The Wacky Cake is a very good cake, and always gets rave reviews when I share it with people–even those who don't have dietary restrictions. You don't always want a chocolate cake though, so here is how to convert the Wacky Cake into a Yellow Wacky Cake!
Yellow Wacky Cake

Try this adaptation of the much-loved chocolate Wacky Cake! Free from most major allergens and easy to make!

Notes
Contains wheat, although it does work well with gluten free flour! Free of peanut, tree nut, dairy, soy, egg, fish, shellfish, and seeds. Can be corn-free depending on your choice of ingredients.
Corn allergy? Try apple cider vinegar instead of white, and check your vanilla!
This recipe makes a 9x13 cake, two 8 or 9 inch rounds, or roughly 24 cupcakes.

Ingredients
3 1/2 cups flour (can be gf flour)
2 cups sugar
2 tsp baking soda
1 tsp salt
3/4 cup vegetable oil (I use canola)
2 Tbsp white vinegar
1 Tbsp vanilla
2 cups cold water
Instructions
Heat oven to 350 degrees.
Line your cake pan(s) with parchment paper.
In a medium bowl, whisk together the flour, sugar, baking soda, and salt until combined.
Make three wells in the dry mixture. Pour the oil into one, the vinegar into another and the vanilla into the third.
Pour the cold water over everything and mix until thoroughly combined.
Pour the batter into the lined cake pan.
Bake for 45 minutes for a 9x13, 35-40 minutes for rounds, or 25 minutes for cupcakes--or until a toothpick inserted in the middle comes out clean.
Remove from the oven and allow to cool somewhat.
Run a knife between the outer edge of the cake and the pan. Turn upside down to remove cake from pan. Remove the parchment paper and allow to cool completely before sculpting or frosting.
© 2023 © Eileen Rhoadarmer - Allergy Superheroes, unless otherwise noted
Simple ingredients for a simple cake!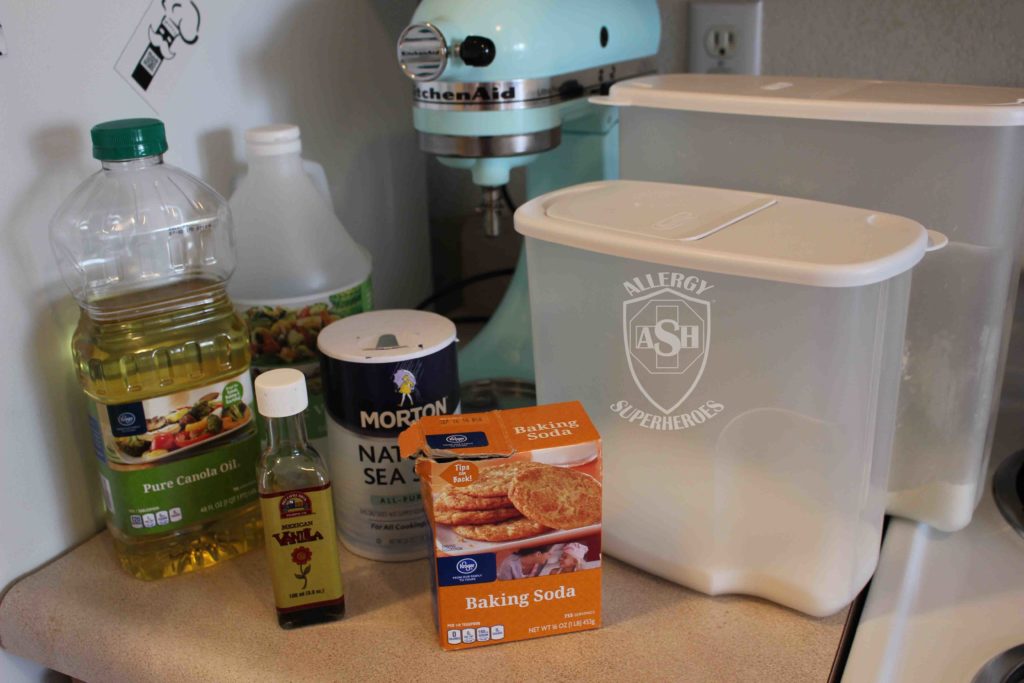 Line your cake pan(s) with parchment paper. This cake holds together pretty well, but you're less likely to get any tearing or sticking if you line the pan. This is especially important if you want smooth surfaces on your cake!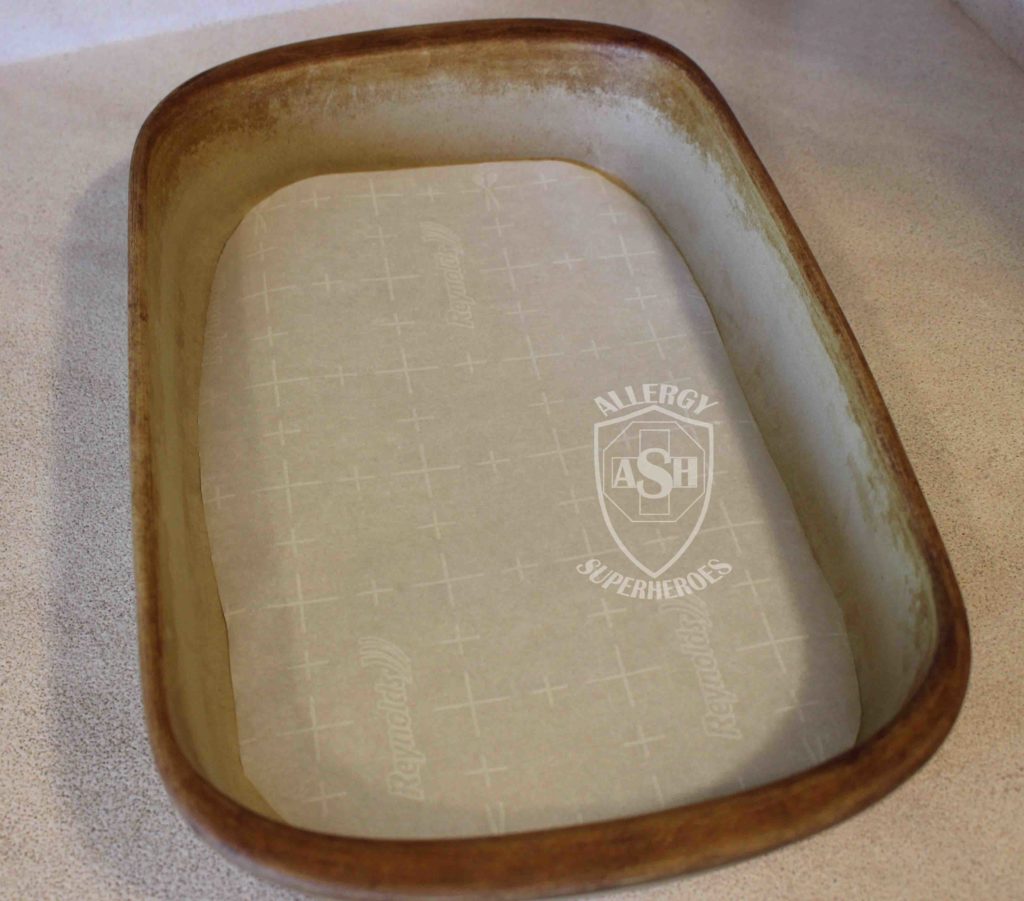 Whisk together your dry ingredients.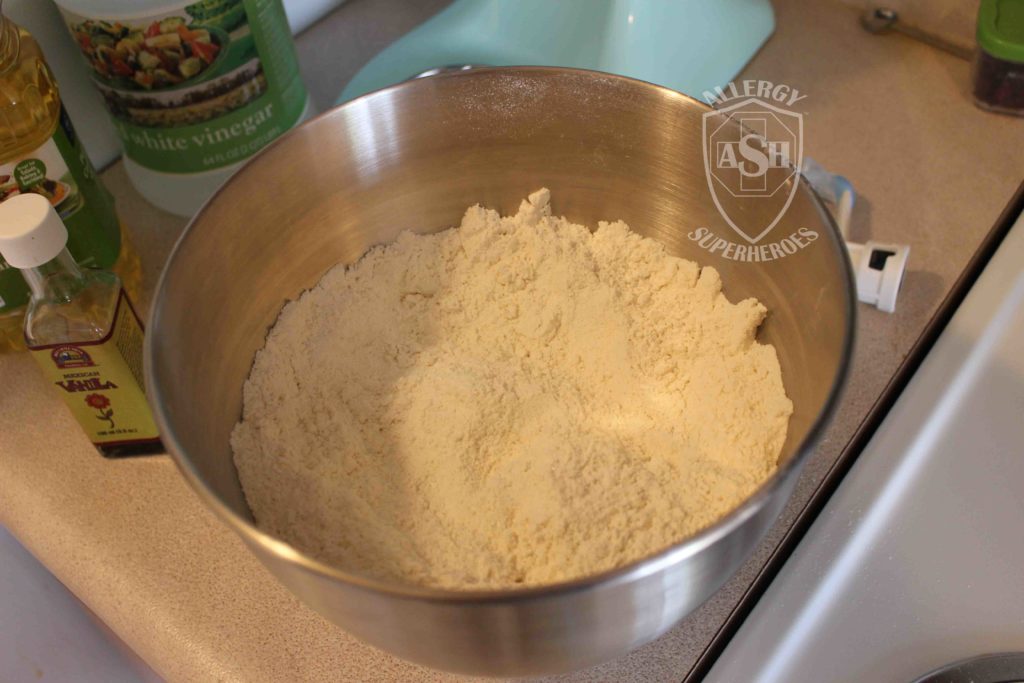 After adding all the wet ingredients.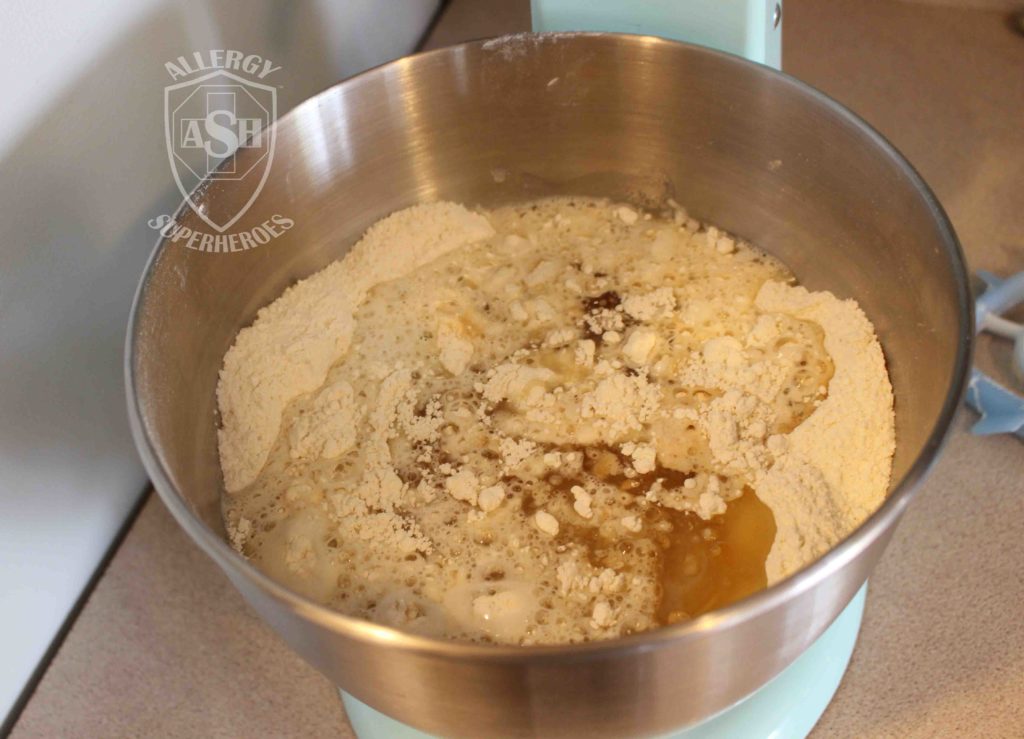 Pour the batter into the lined cake pan.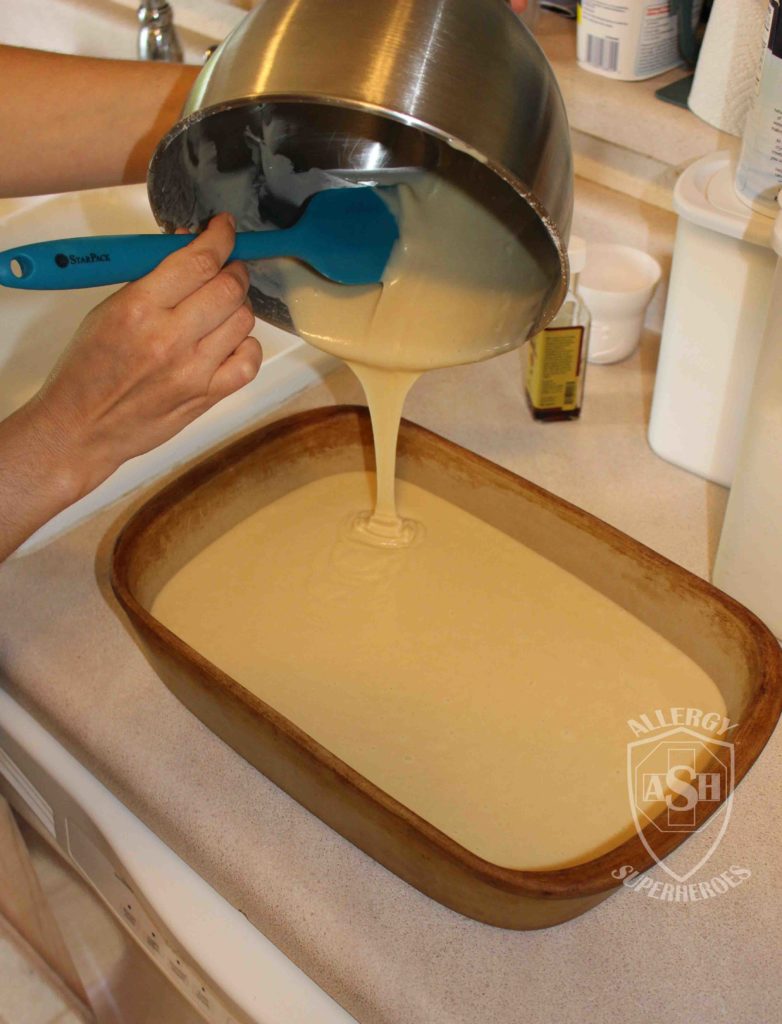 This makes a beautiful cake by itself, and one worth sharing with your friends and loved ones!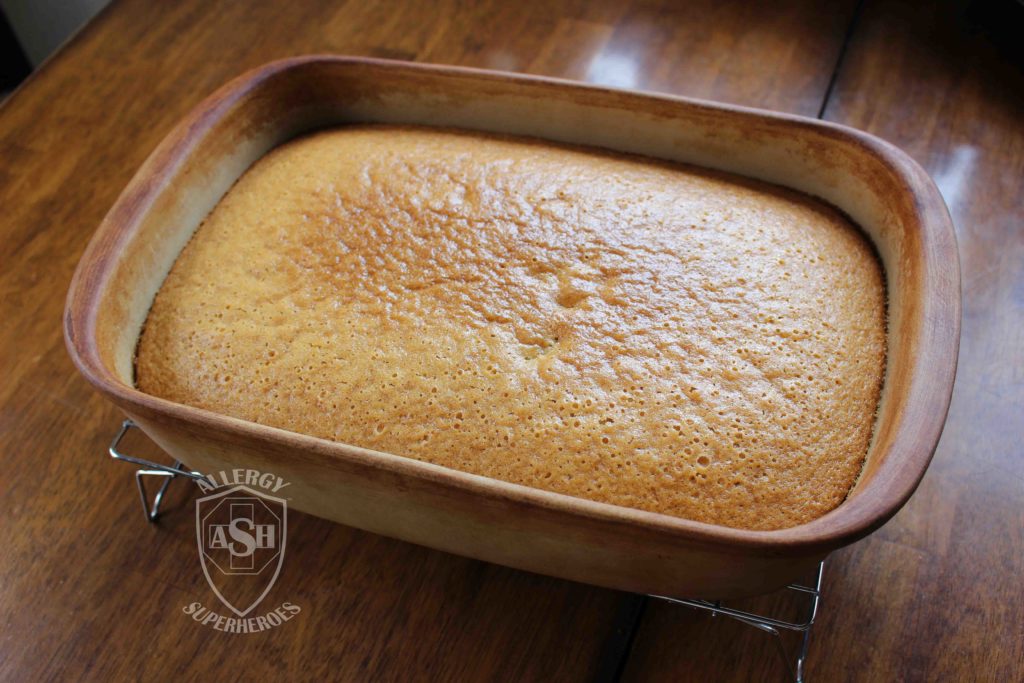 Personally, I seldom keep it simple though. Not when it comes to my kids' birthdays! I made this cake, along with one 9×13 chocolate and one 9″ round chocolate, and then sculpted the he!! out of them, turning them into the Millennium Falcon! Perfect for a Star Wars birthday party!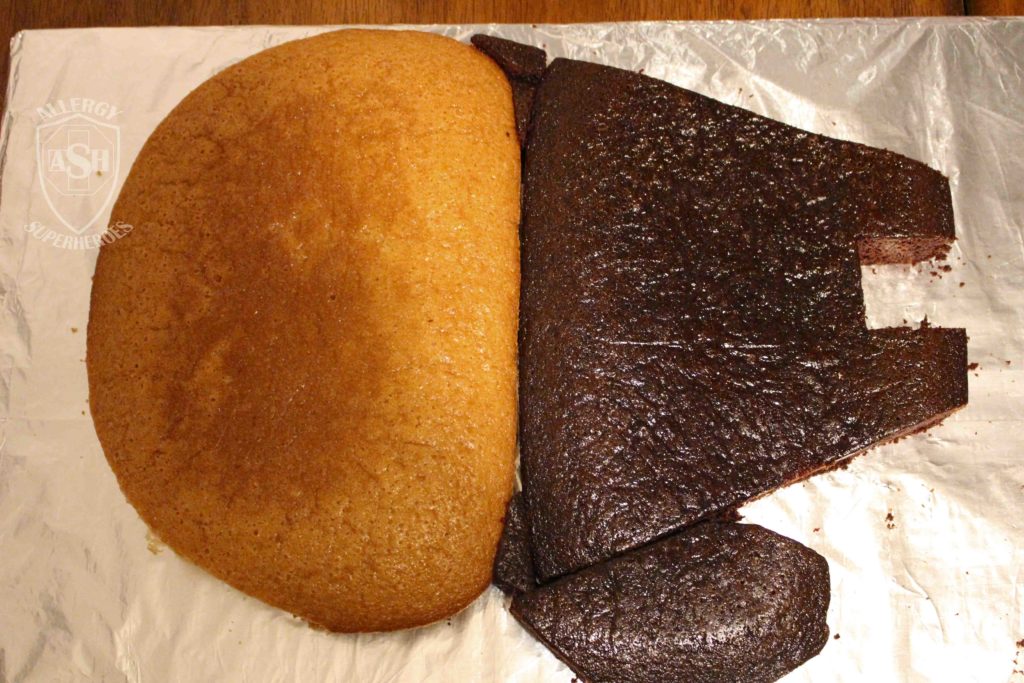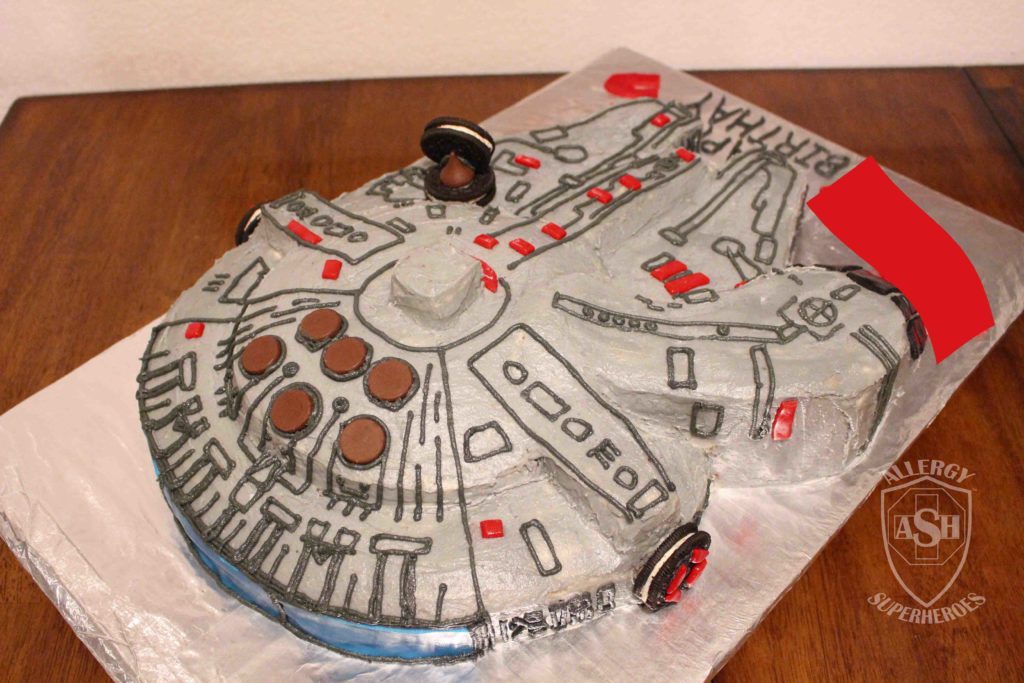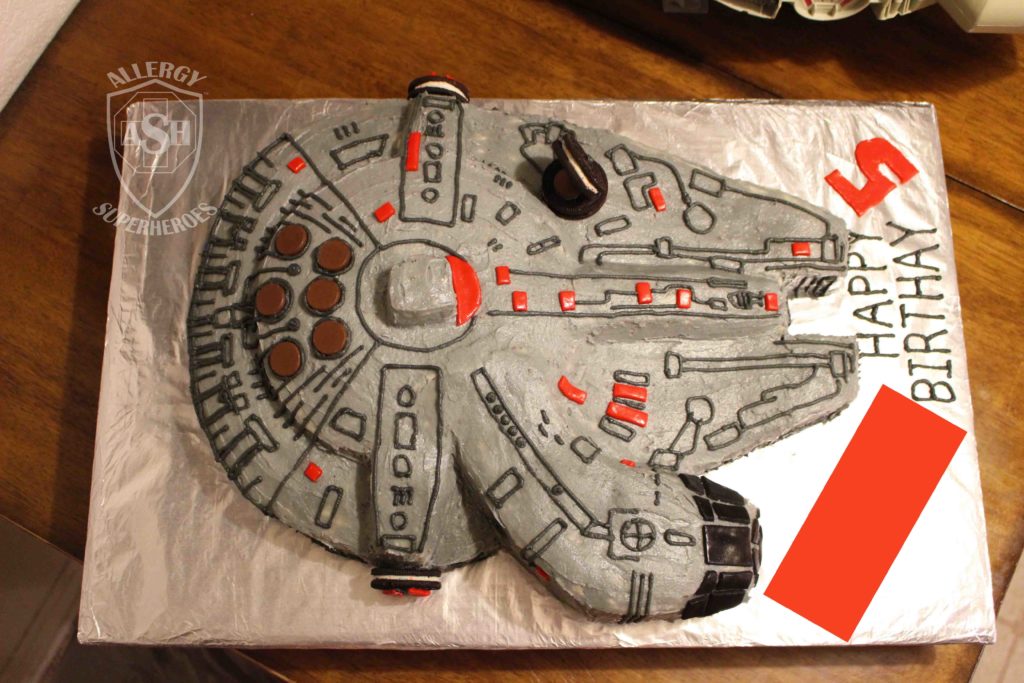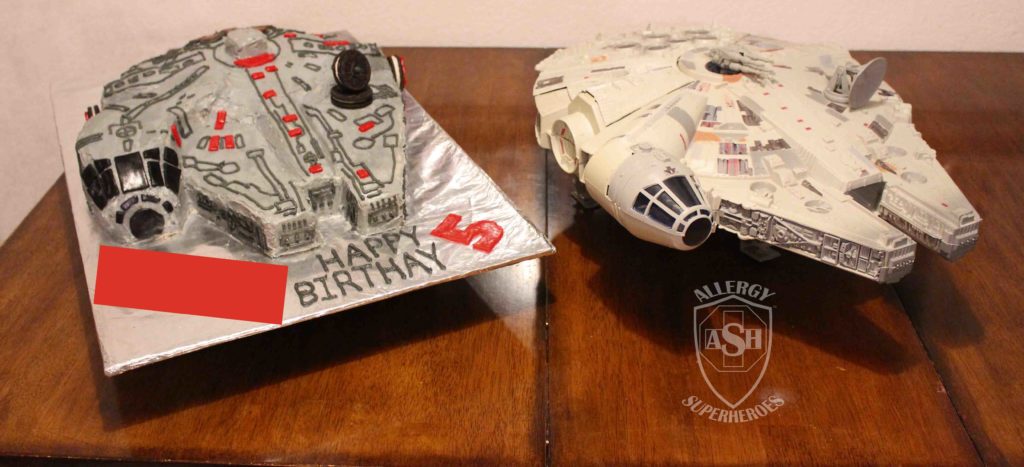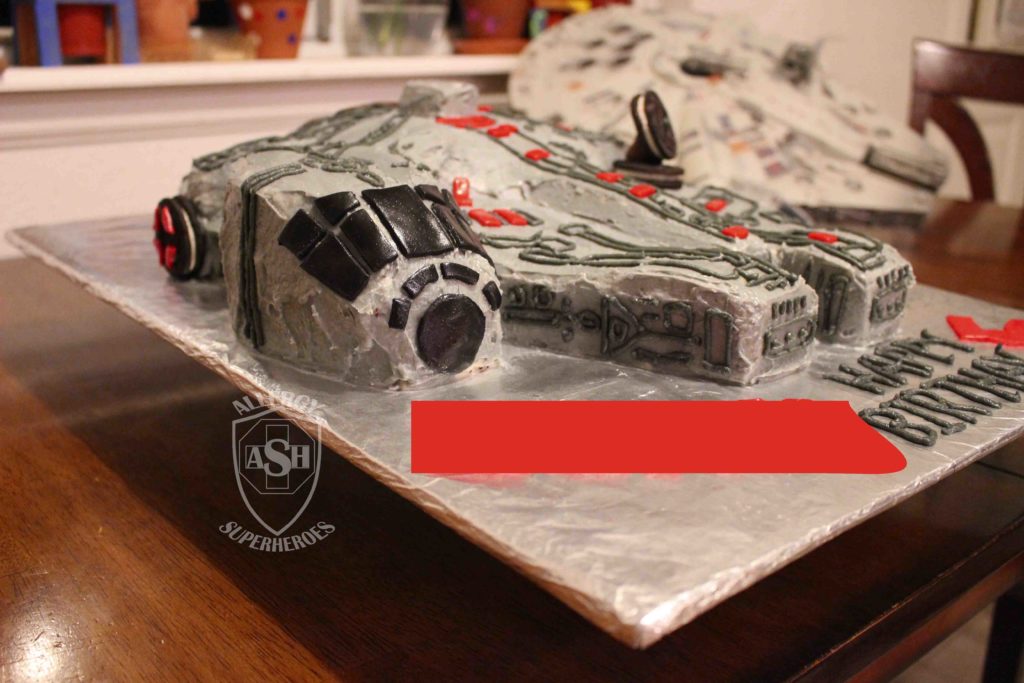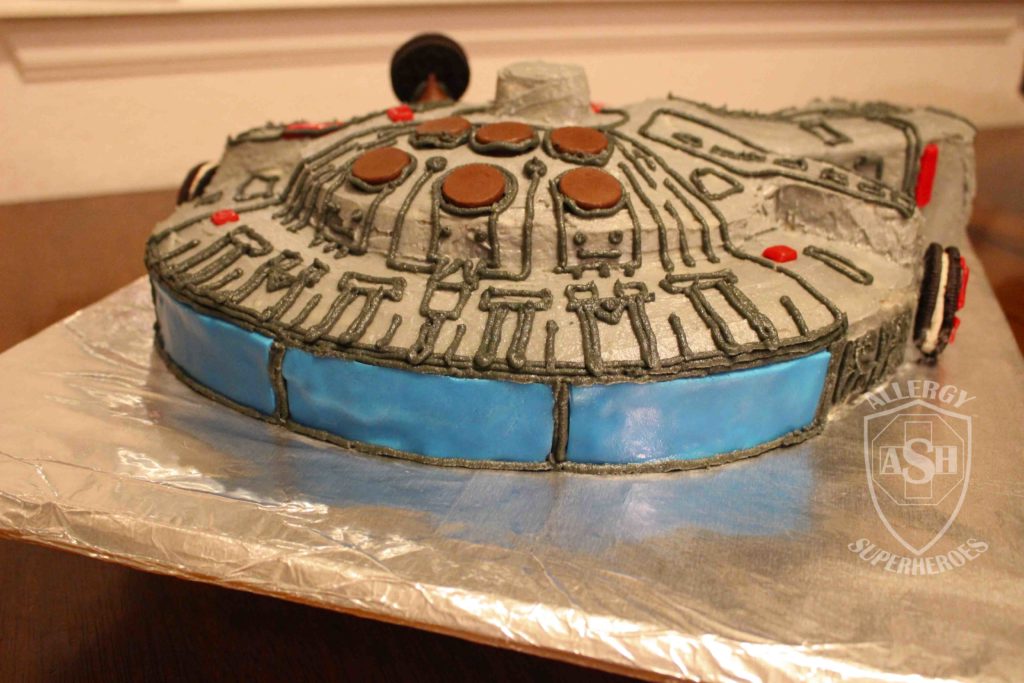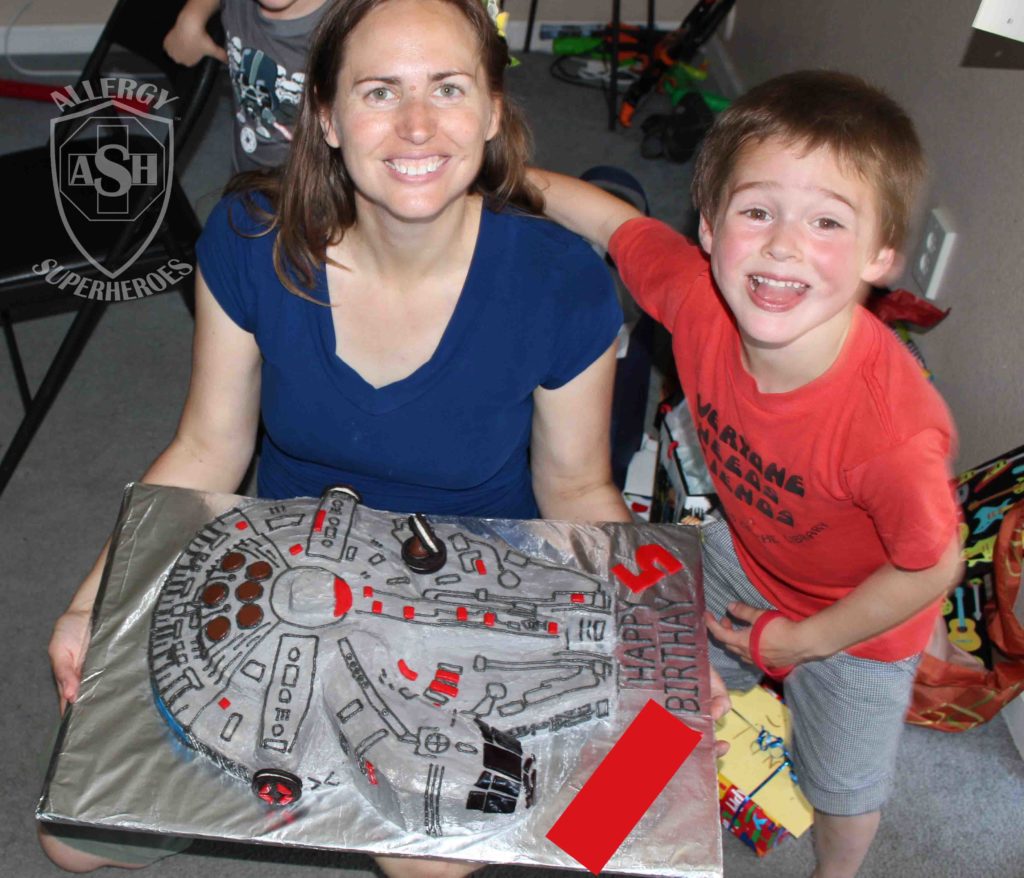 Cake has a dark side and a light side. Choose wisely, my friends!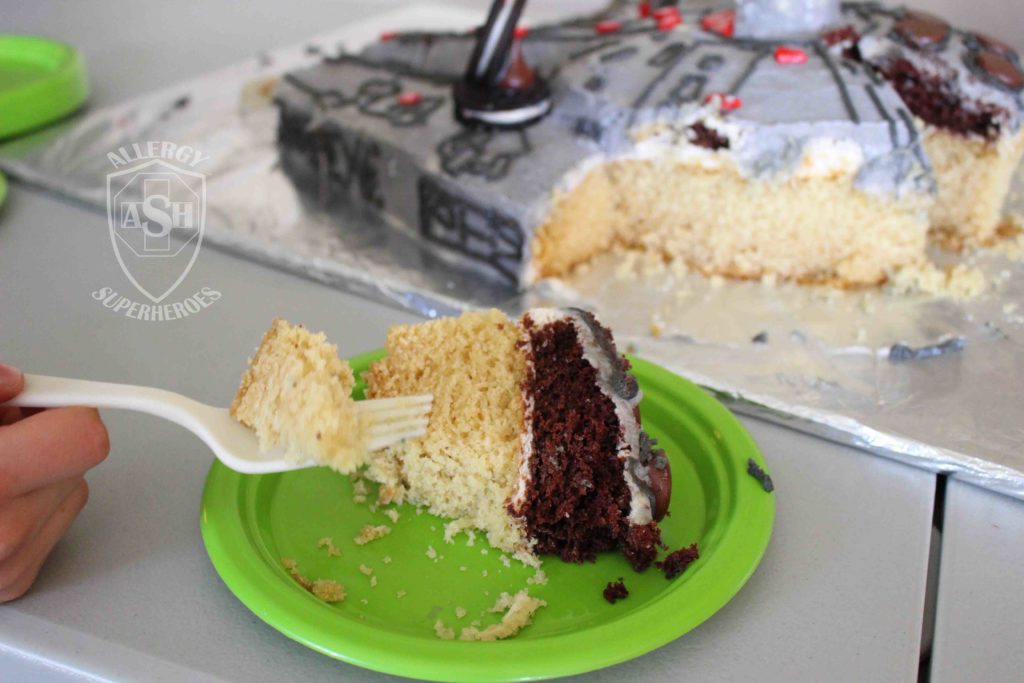 Linking up at Allergy Free Thursdays