Jump to recipe
Garden produce is a beautiful thing! This week's recipe came from an abundance of two crops in my garden: green beans and basil.
Buttery Basil Beans

Basil and garlic add delicious notes to freshly steamed green beans! Try this as your vegetable tonight!

Notes
This recipe contains dairy. Free from peanut, tree nut, egg, wheat/gluten, soy, fish, shellfish, corn, and seeds. (Easily free from dairy using your favorite non-dairy alternative, like Earth Balance.)

Ingredients
2 cups (give or take) fresh green beans
5 Tbsp butter, margarine, or your favorite non-dairy alternative
1/8 tsp salt (optional, omit if using a salted spread)
1 clove garlic
1/2 cup roughly chopped fresh basil leaves
Instructions
Trim the ends from your beans, cut them to bite size, and steam them until bright green and tender, approximately 5 minutes.
Meanwhile, melt your butter or non-dairy alternative.
Once melted, press the clove of garlic into the butter. Allow it to cook for 2-3 minutes, stirring frequently. Also add the salt, if you're using it.
Add the basil and sautee for 1 minute.
Remove from heat.
Arrange beans on a plate and spoon sauce over them. Enjoy!
© 2023 © Eileen Rhoadarmer - Allergy Superheroes, unless otherwise noted
I love feeding the family from my own backyard!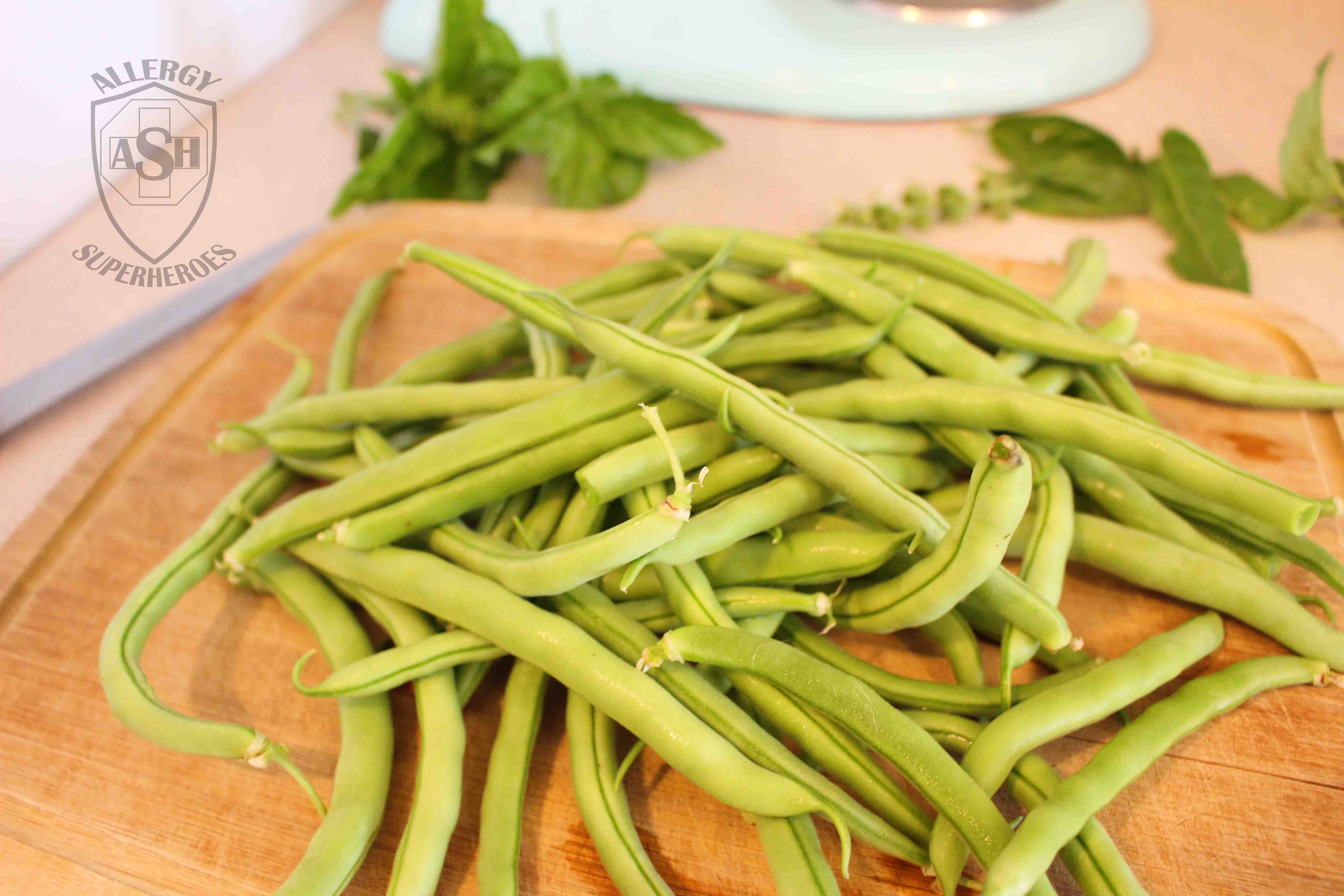 Make sure you add the garlic by itself and give it a few minutes to cook and impart its flavor. You only want to add the basil during the last minute of cooking, because you don't want to overcook the leafy greens.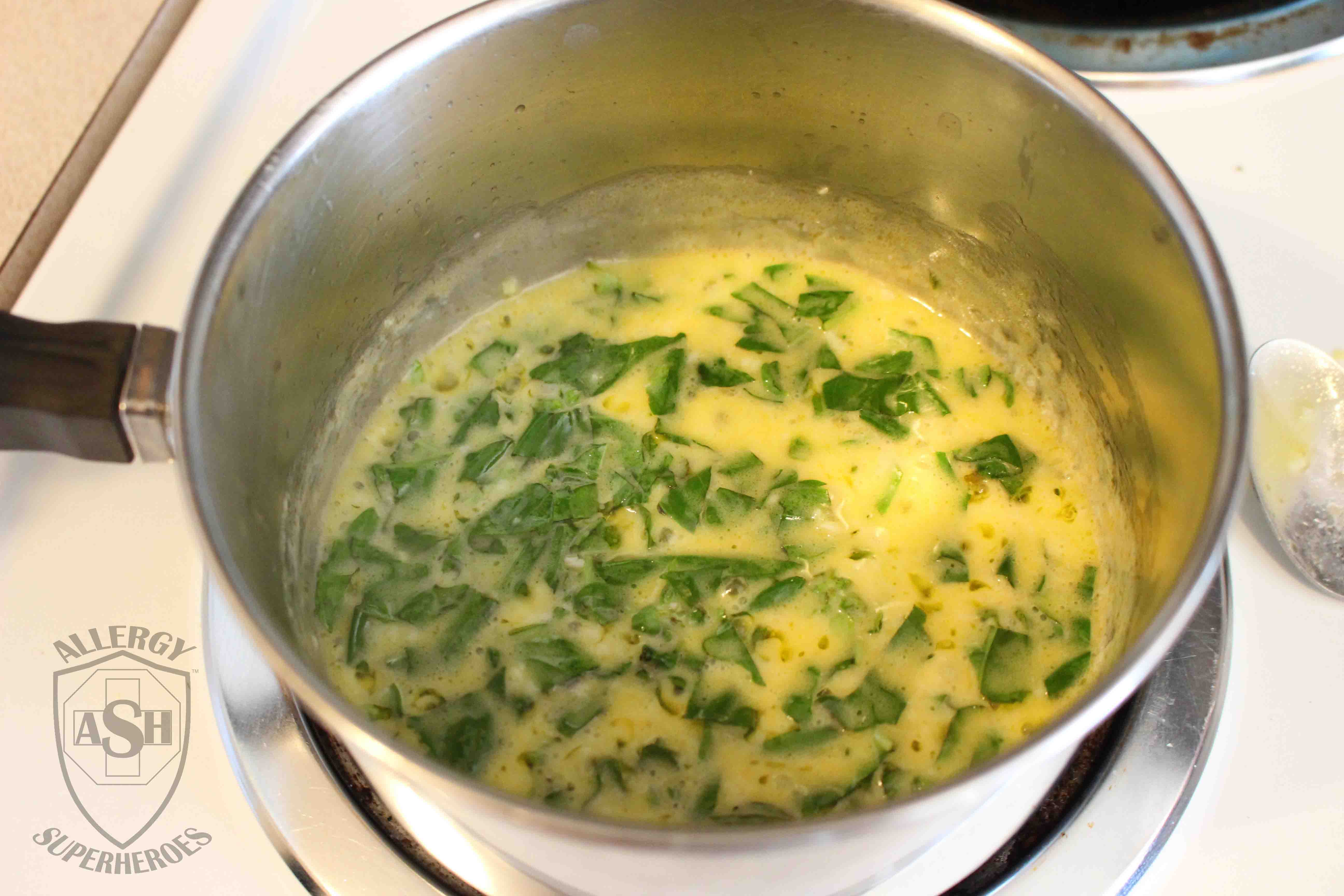 This sauce added some great flavor to the already-delicious beans. I had a bit left over, so I added it to my rice, too. Delicious!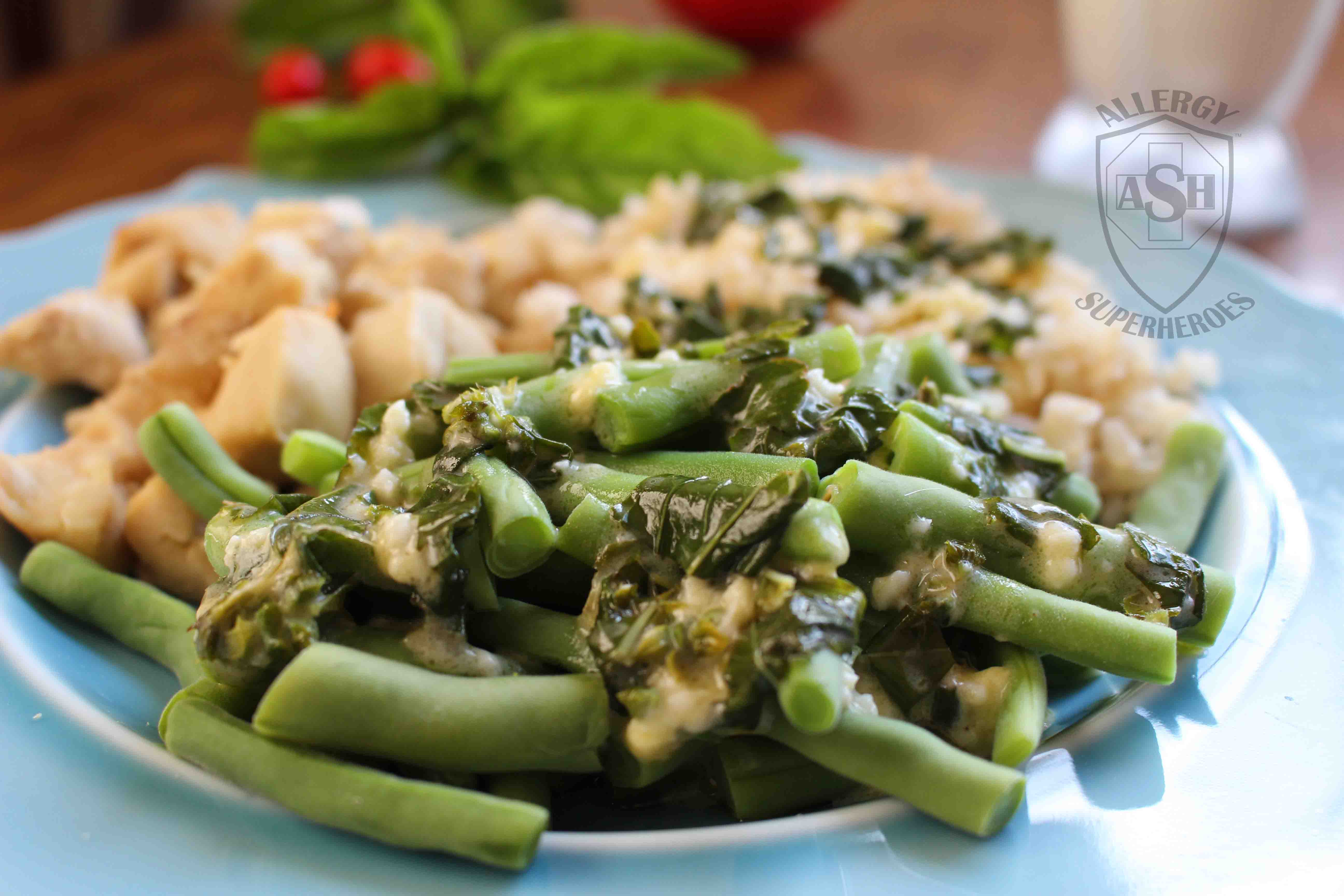 This recipe is very allergy-friendly, containing only dairy, and it's easily free of that if you use Earth Balance, Melt, or another non-dairy alternative. Enjoy this savory side dish at dinner tonight!
Linking up at Allergy Free Thursdays and Gluten Free Fridays