Jump to recipe
Dean here, the male half of Allergy Superheroes. I wanted to help contribute more to the blog, so this is my first recipe for the new year. Let me know if you try it and how your favorite team is doing! Sadly, my Denver Broncos failed to make the playoffs this year. But they did win the Super Bowl last year, so that will tide me over for a while.
I'll start with this. I love Mexican food. Burritos, tacos, tostadas, nachos. When I seem to get stuck in a sandwich rut, my go-to quick lunch is nachos. Now, Italian is a close second. Pizza and pasta is hard to beat. Yum.
I've sampled some Plentils at expos, but what I really wanted to try was their pizza-flavored ones. But they are not available in our area. They recently went to the local Incredible, Edible, Gluten-Free Food Fair in Denver. As I approached their booth I saw boxes and boxes of Plentils. To my joy and surprise they had all flavors, including the pizza ones.
I happily grabbed a bag and tore into it. To my delight they were delicious and narrowly edged out the Sour Cream and Dill variety as my favorite.
We took a box of them home and as I was snacking on some during a football game, I had a craving for nachos. But the flavor of pizza was still in my mouth. And I wanted something quick. Pizachos was born!
I love how quick and easy this is, and it's top 8 free of the major allergens! Use Enjoy Life Foods Plentils (which are always top 8 free), a dairy-free cheese like Daiya Mozzarella Style Shreds, and your own allergy safe toppings to make this fast, allergy-friendly, and delicious!
Pizachos – Pizza Nachos

An easy and perfect food-allergy-friendly game day snack!

Notes
Contains sunflower oil (seeds) and possibly corn. Top 8 Free!--free from peanuts, tree-nuts, wheat/gluten, egg, dairy, soy, fish, shellfish.

Ingredients
Toppings to your liking. I used:
Instructions
Layer plenty of Plentils on a plate.
Cover with Daiya shreds, pasta sauce and toppings.
Heat in the microwave until the cheese is melted – about one minute.
Eat along with more Plentils to keep that delicious crunch!
© 2023 © Eileen Rhoadarmer - Allergy Superheroes, unless otherwise noted
Important notes! The chips can get soggy with the sauce. I recommend having all your ingredients chopped and ready to go before assembling. Get everything ready on the first commercial break then put it all together for the next one. Also, don't spend a lot of extra time taking photos, just eat it!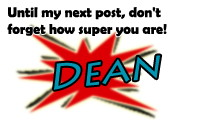 Linking up at Allergy Free Thursdays and Gluten Free Fridays