Jump to recipe
I was feeling seriously uninspired when it came to posting a recipe this week. There really was nothing I felt like making–I just wanted to relax with a nice drink.
Then I thought "Hey, why do my recipes need to be child-friendly all the time?" I don't drink much, but I know that a good cocktail recipe deserves sharing just as much as a good dinner or dessert! So I present to you, my first adults-only offering: The Pomegranate Martini!
Pomegranate Martini

This refreshing, fruity martini is best sipped in the company of a friend. Outside on a summer evening is great, too! Bottoms up!

Notes
This recipe is top 8 free, assuming you've chosen your vodka safely! Free of peanut, tree nut, egg, dairy*, soy, wheat*, fish, shellfish, seeds, and corn.*
*Again, I'm assuming if you have these dietary restrictions, you know which vodkas to purchase that are safe for you. Vodka can be made from these ingredients.

Ingredients
3 oz vodka
3 oz pomegranate juice
3 oz orange juice
cranberry juice
lime or orange garnish (optional)
Instructions
Fill your shaker with a handful of crushed ice.
Add the vodka, pomegranate juice, and orange juice.
Shake!
Pour into two sugar-rimmed glasses.
Top off with cranberry juice.
Garnish with a slice of lime or orange, if you like!
© 2023 © Eileen Rhoadarmer - Allergy Superheroes, unless otherwise noted
My ingredients. I neglected to purchase orange juice, so I had to squeeze some fresh. This added to my prep time, but not a huge amount.
Rub a wedge of citrus along the rim of your glasses and then roll the rim in a plate of sugar.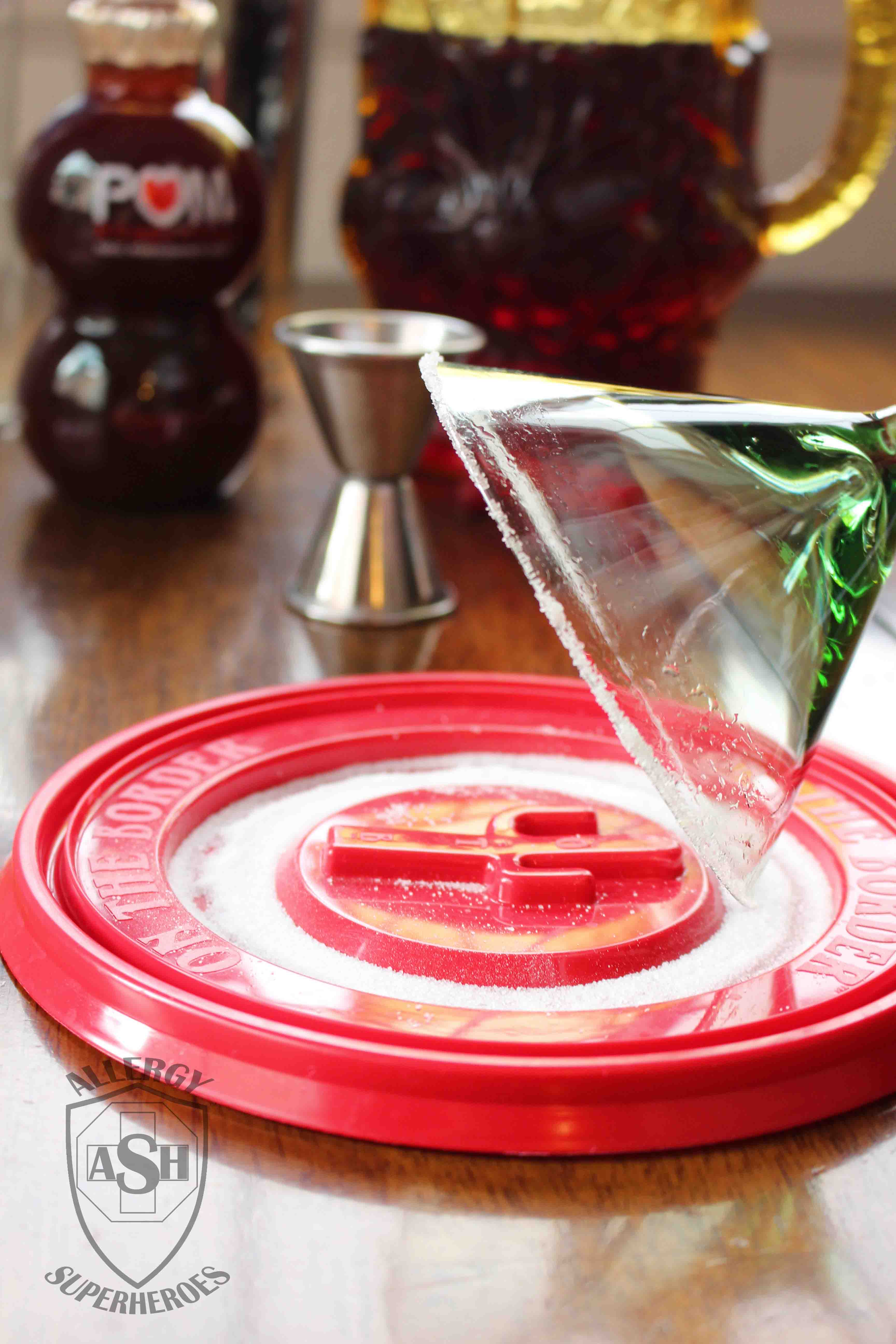 Add ice and vodka to your shaker.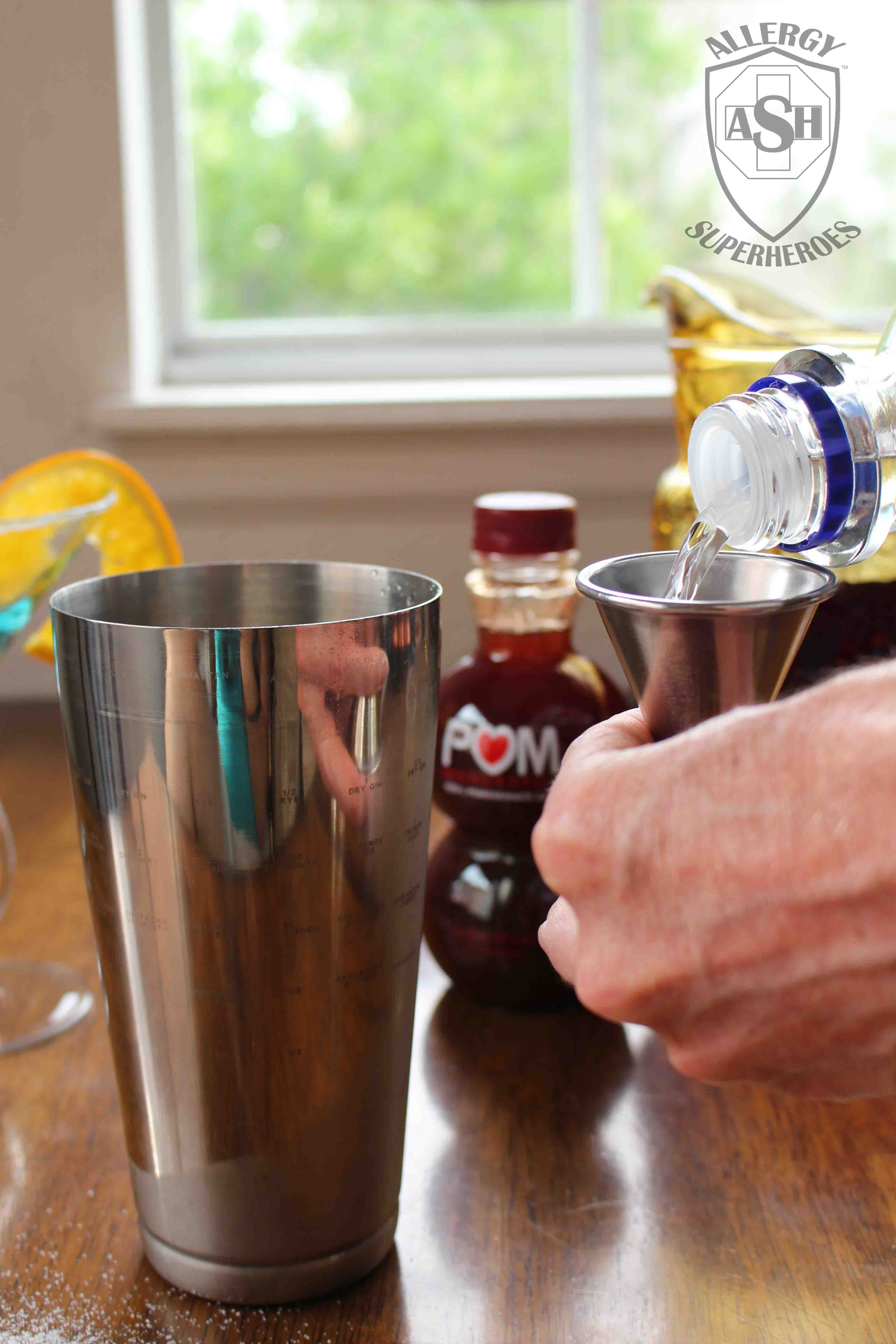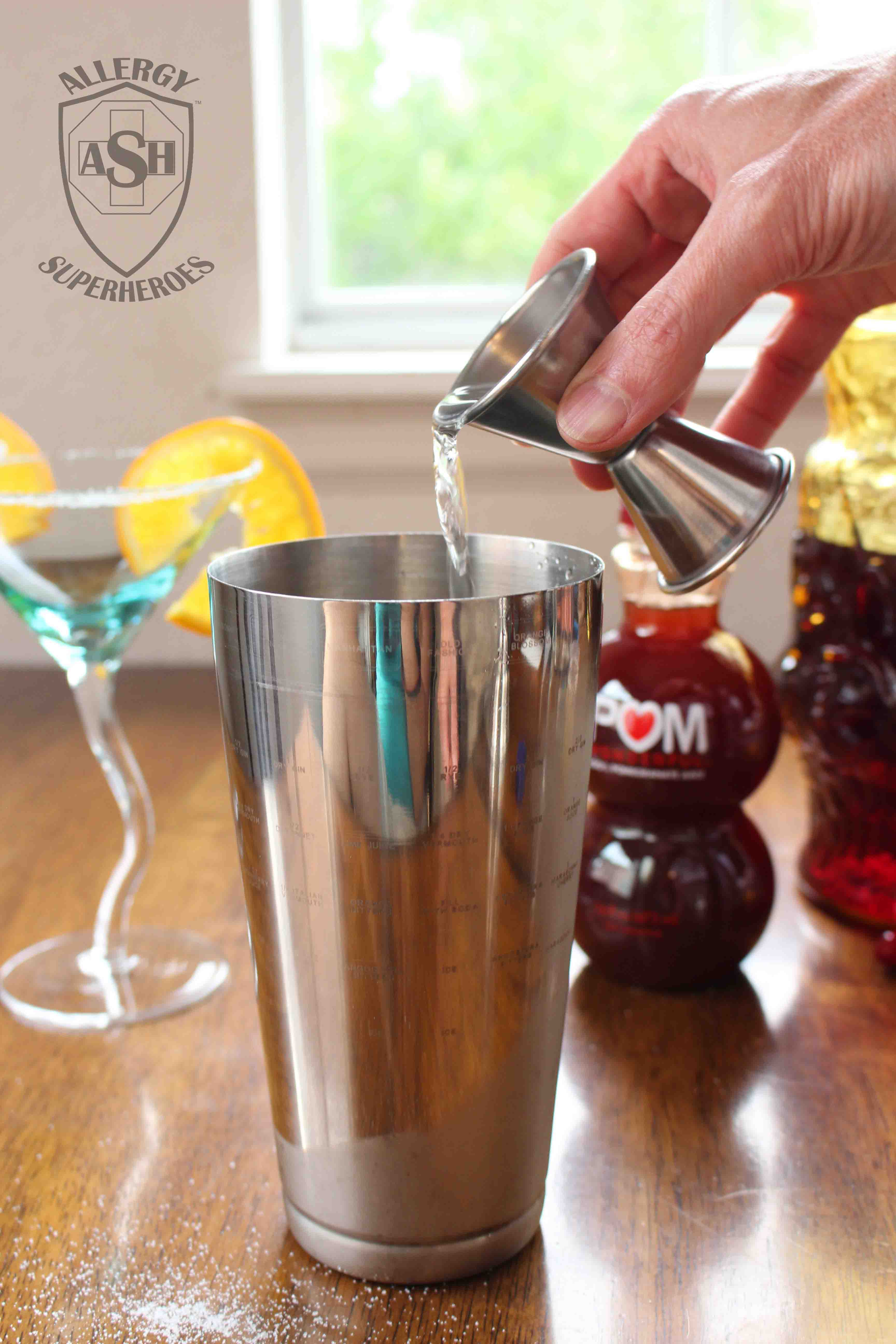 Add the pomegranate juice.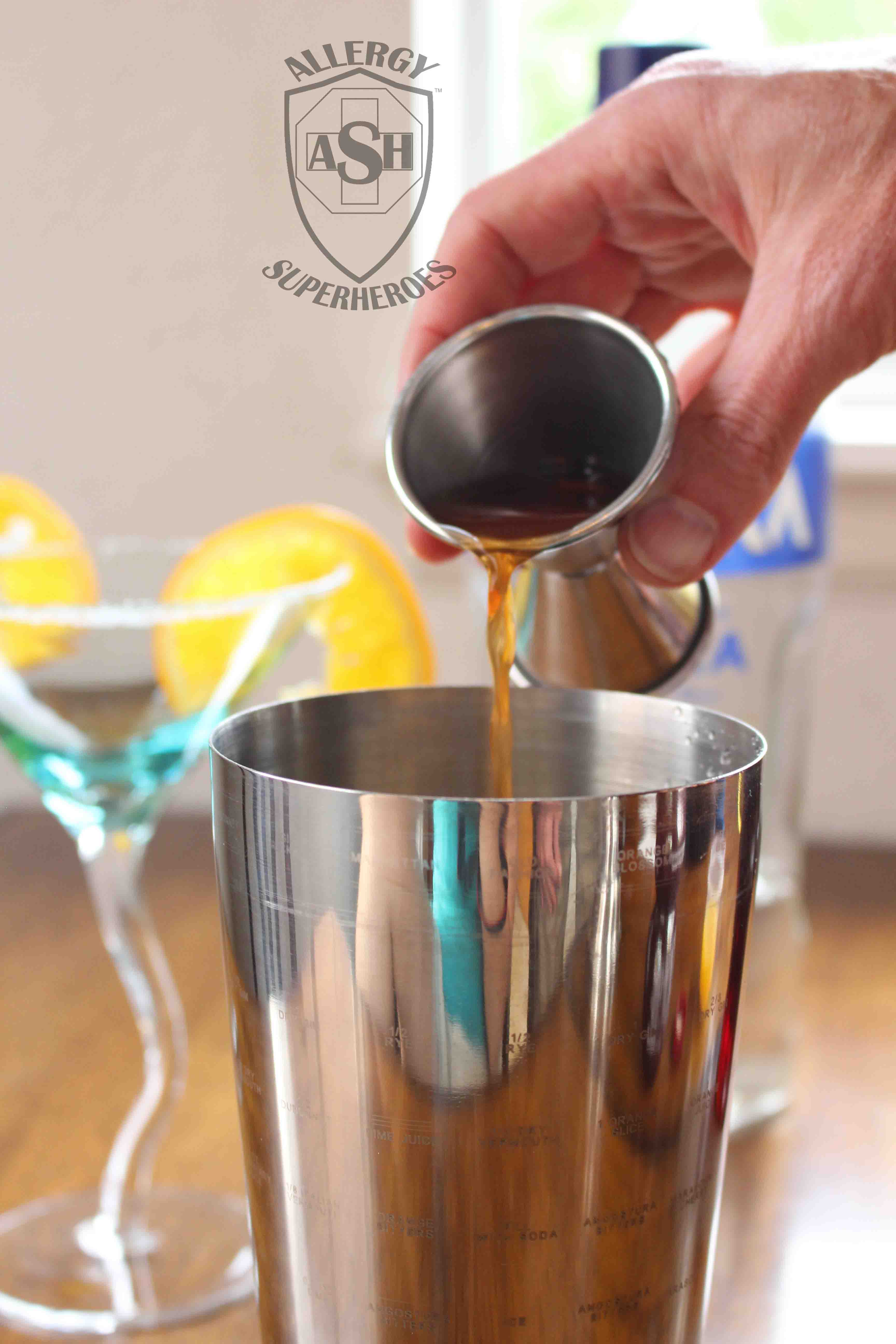 Then add your orange juice.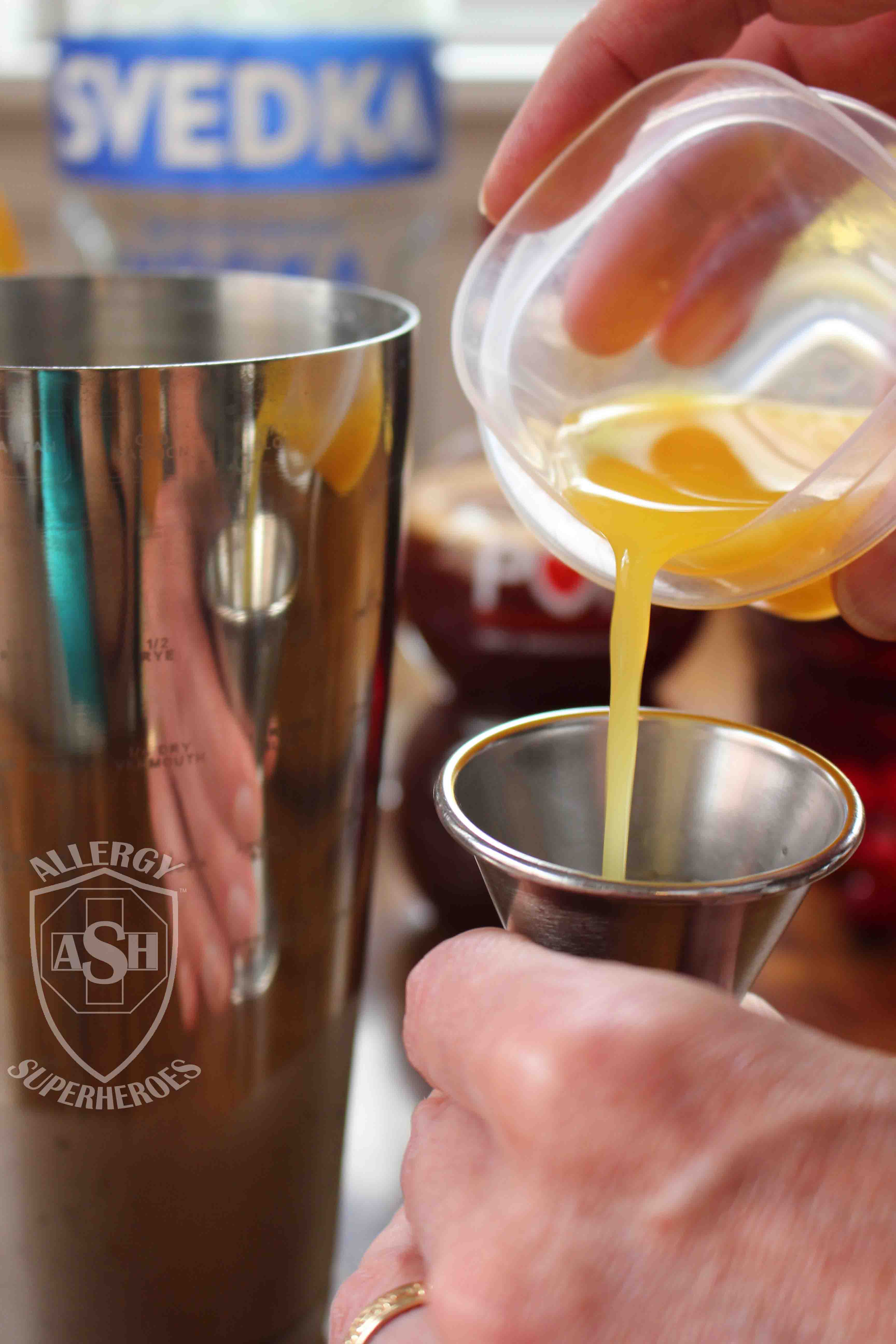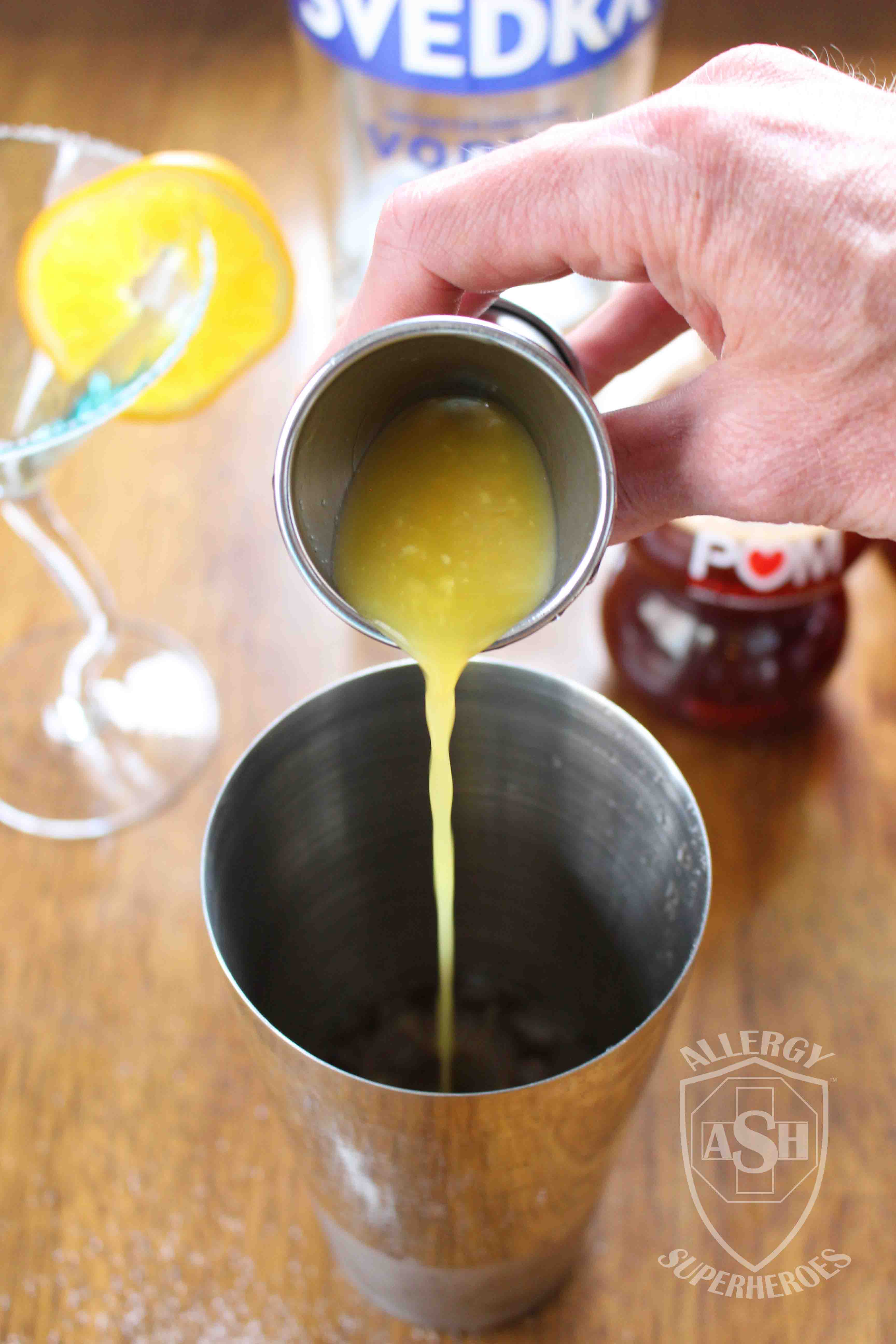 Shake!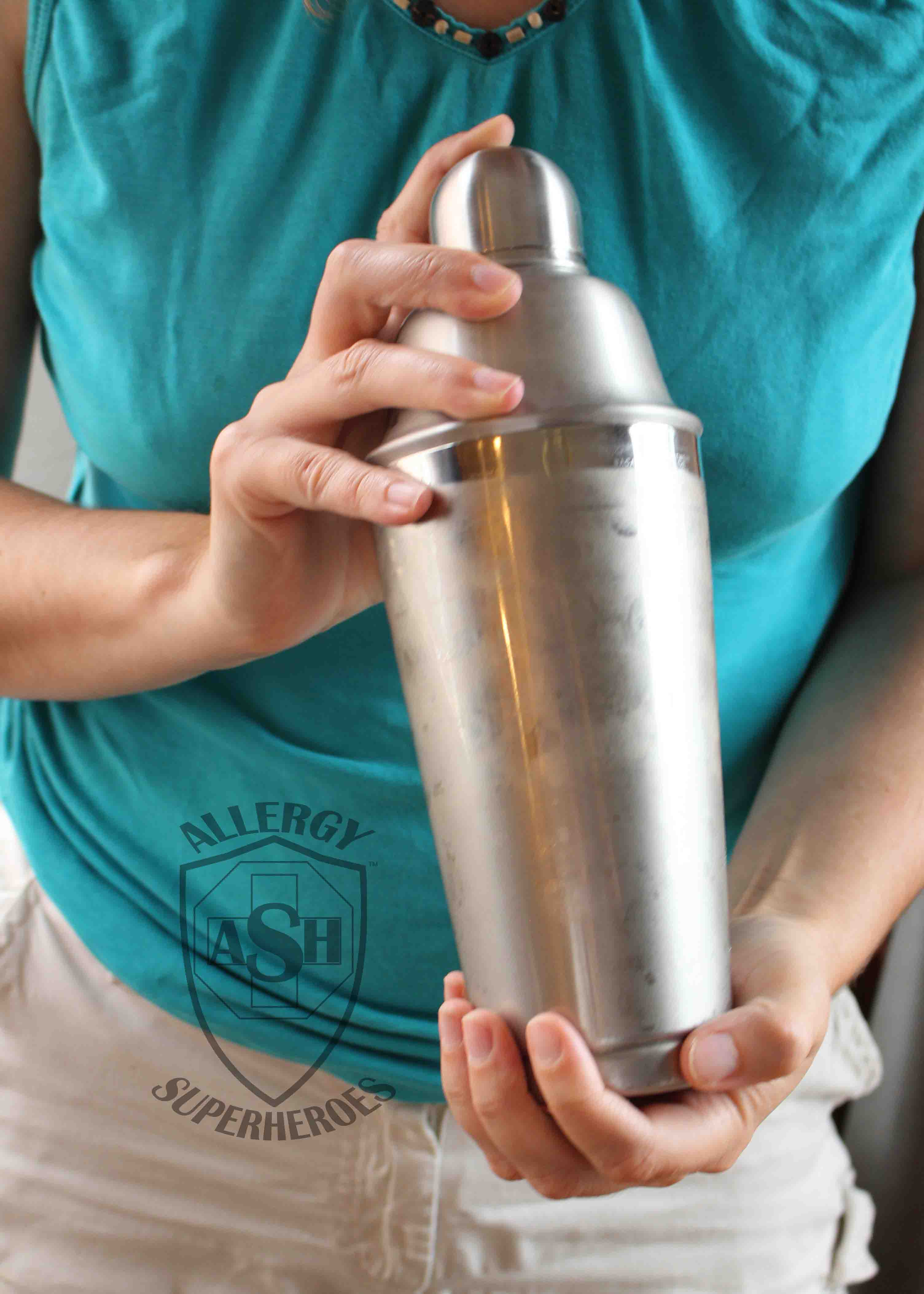 Pour into sugar-rimmed glasses.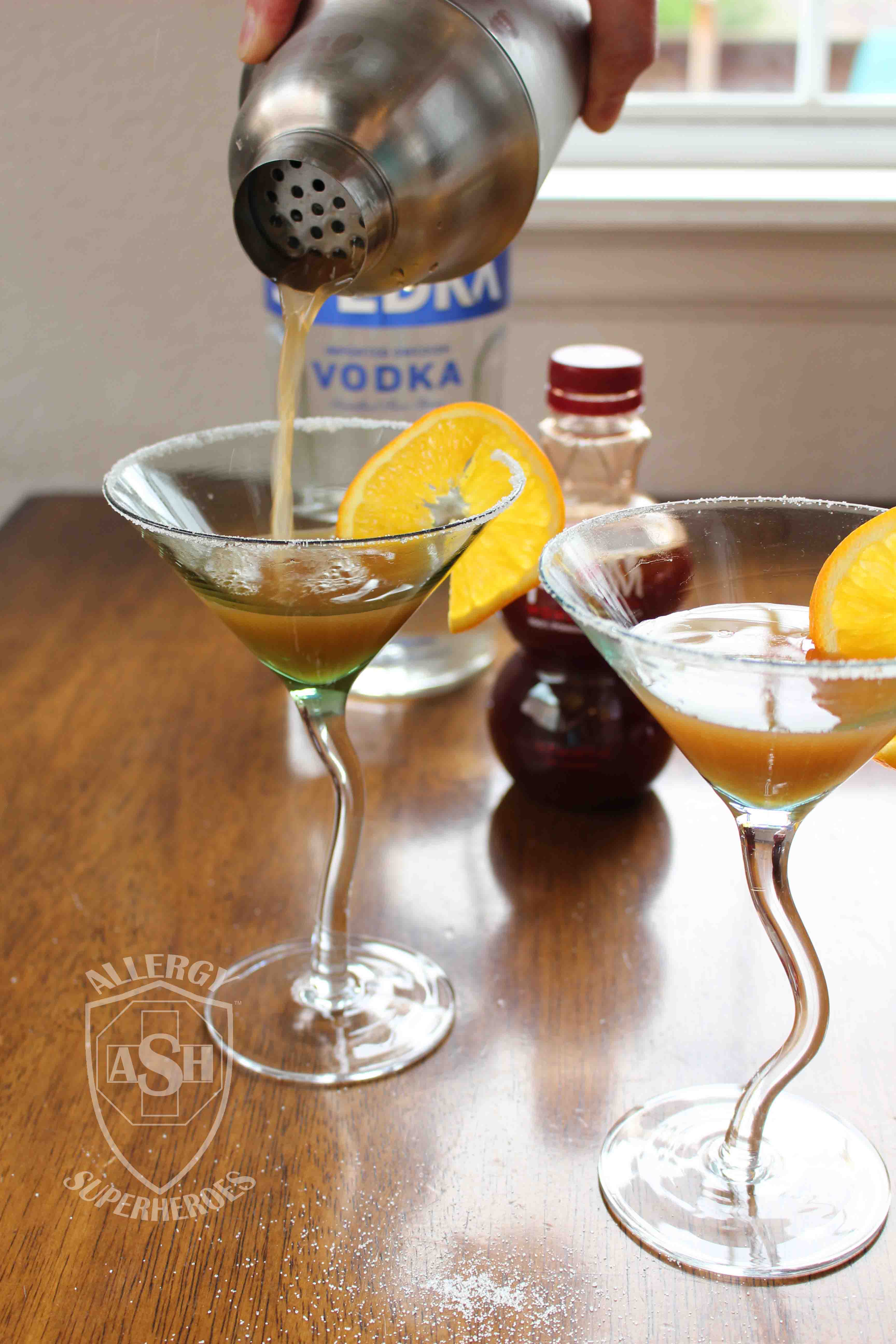 Top with cranberry juice.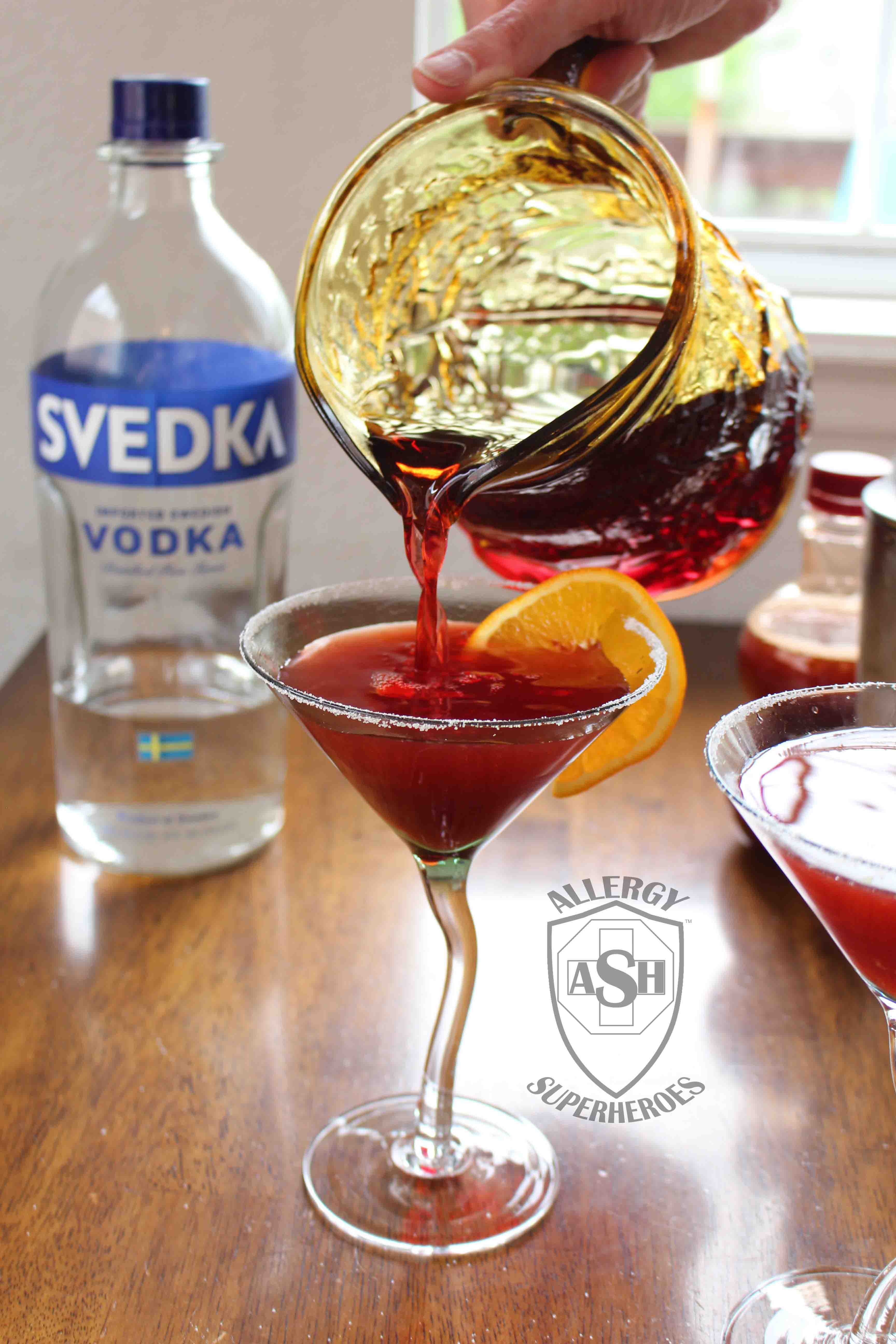 Garnish with a slice of lime or orange, if you like, and let your cares drift away. Bottoms up!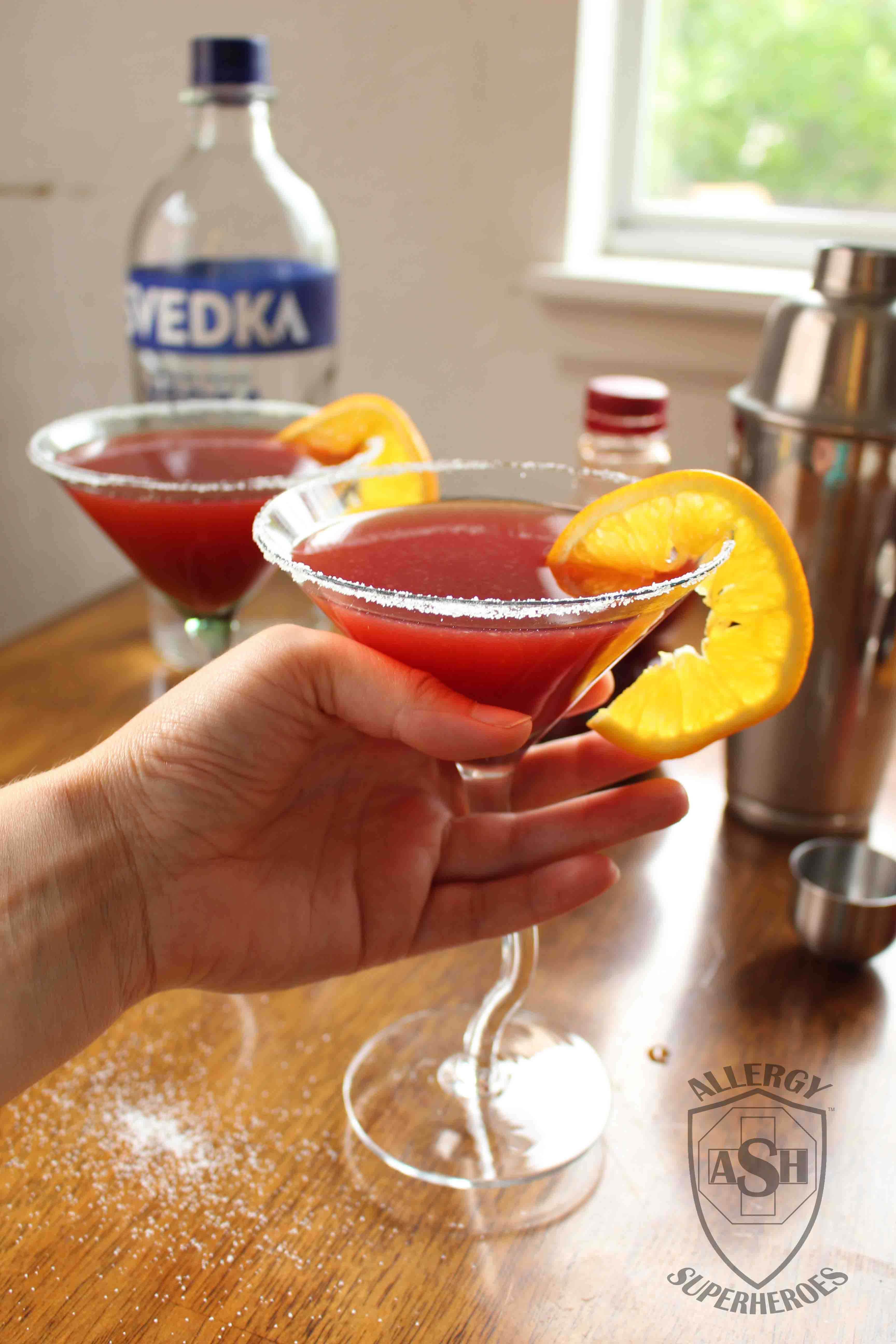 Linking up at Allergy Free Thursdays and Gluten Free Fridays